gots me a 74 fxe shovel
---
just bought a 74 fxe shovel - in rough shape to say the least -

but it was a nice bike at one time- belt drive- wideglide trees -dual disc front monster rear caliper- s&s carb -forward controls -motor is supposed to be fairly fresh-and maybe stroked -has fatbob style wheels
missing seat and front fender- also didnt see a dash in the parts crate-

right now im debating if its going to be sweet or ratty

have some bad phone pics ill try and load after diner
---
07 fxdb
103
48h cam
headwork
akropovic exhaust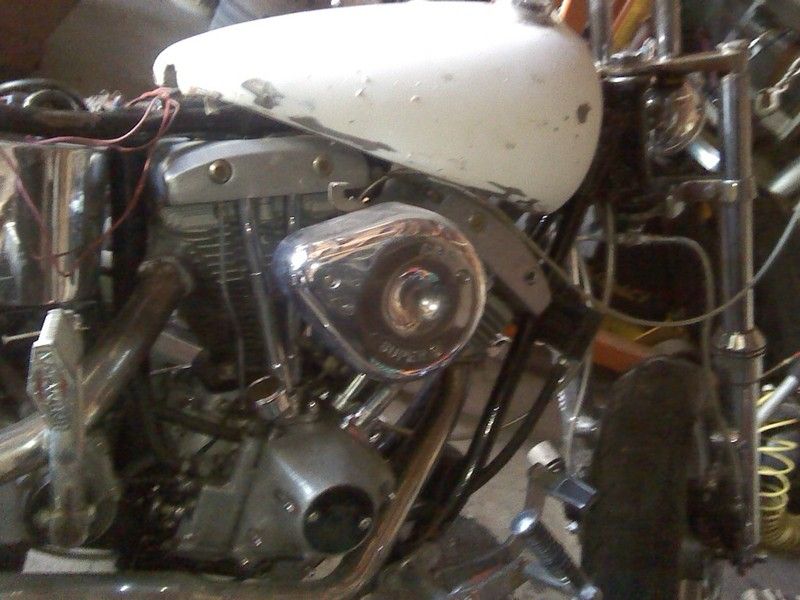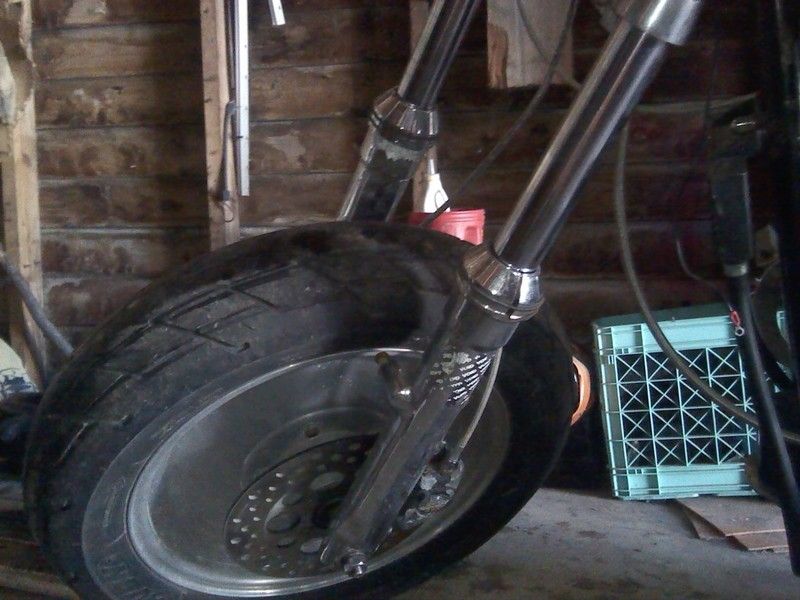 ---
07 fxdb
103
48h cam
headwork
akropovic exhaust
Guitar NOT Gator
Join Date: Mar 2007
Location: Grand Prairie, TX
Posts: 10,581
Very cool
---
2016 FLHTK - 18 miles and counting
2004 FXSTSI - 10,000 miles and counting
http://www.doolinband.com
- the band!
Dr. Rick "Superman" Doolin 1970-2014. Miss you bro.
Proud member of the NTC (North Texas Crew)
Banned
Join Date: Jul 2015
Location: Cross roads
Posts: 181
Poser Member # 99
Join Date: Jun 2011
Location: Thumb of Michigan
Posts: 10,947
Congrats on the new project bike we'll be expecting pics and what have ya on the rebuild.......
anyone have any idea what that thing is above the clutch on the top of the primary?
---
07 fxdb
103
48h cam
headwork
akropovic exhaust
Mousetrap elimater
---
2010 FLTRX Wimmer Better Sucker,Stage 1,Xied's,no cat,fatstick with open end cap. 2004 Dyna Lowrider Harley Heavy Breather,Stage 1,Screaming Eagle mufflers.1996 FXDS-CONV S&S E.Screaming Eagle ignition,V&H Short shots. 1978 Strokershovel Lowrider 100 inches. 1974 Suzuki GT750 Lemans (Water Buffalo)
Grenade Launcher?
---
2013 Road Glide King (Trigger) Totaled 06/09/16
2016 Road King (Cupcake)
Happy Trails to You
Grumpy Old Man
Join Date: Oct 2012
Location: Glendale, AZ
Posts: 618
I think he''s talking about the starter solenoid.
---
"Gimme a pigfoot and a bottle of beer"