Quote:
Originally Posted by
hd4evr
I have a FatCat on my bike, but I thought the pipe wouldn't work with the stock foot peg location. I put forward controls on mine. The installation instructions said it would not fit stock 2014-16 FXDL motorcycles.
It will work on the current Low Rider with further forward mid-controls BUT it may (and did in my case) require you to lower the rear brake pedal to avoid contact with the rear cylinder pipe. To avoid the lowered pedal I installed a DIY riser pad to my pedal.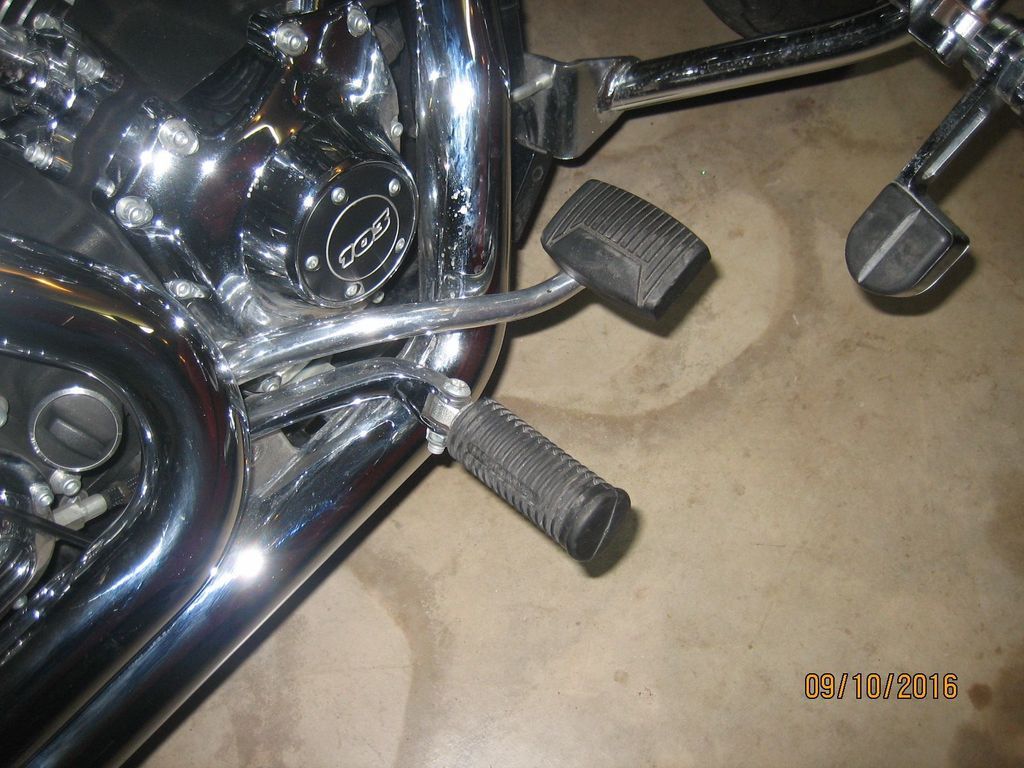 ---
'14 FXDL
USMC Veteran
13.1
85 FXRS
08 Super Glide
03 Low Rider
I've always liked the '08 anniversary orange-ish/copper. Nice.

Sent from my BLU LIFE ONE X using Tapatalk