Cleaning neglected aluminum wheels
---
Hi Folks -
I recently purchased a 2006 FXDI that had been neglected by it's previous owner, looking like the back wheel had not been cleaned for a long time, or ever.
I have been doing maintenance on the bike, changing all the fluids, lubricating where necessary (control cables, pivot points etc) and doing a clean-up.
I found something that is working decently on the rear wheel; 0000 steel wool wet with Turtle Wax chrome polish.
I just started last night, and it requires a bit of elbow grease, but note the initial results -
Before -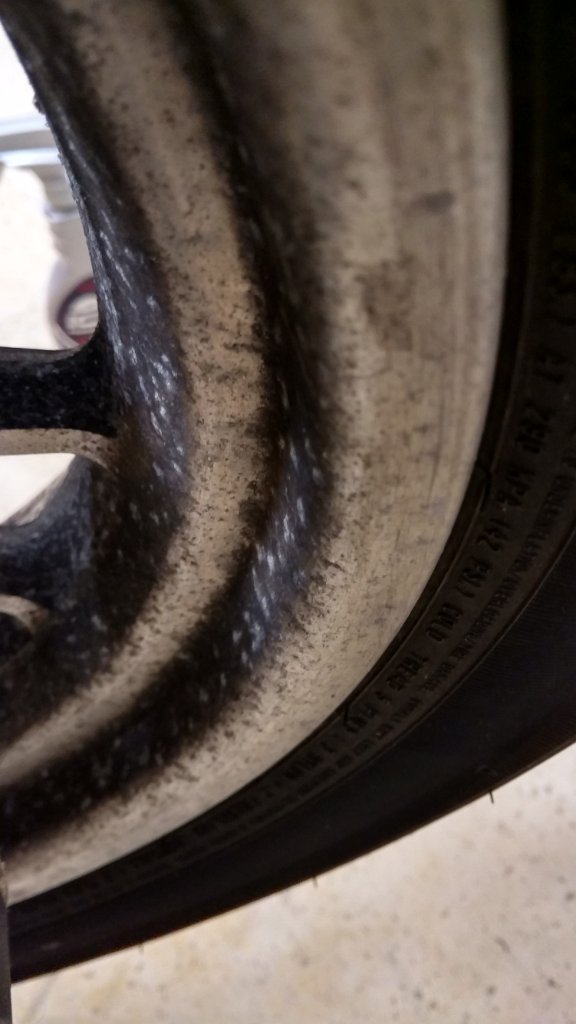 After in one spot -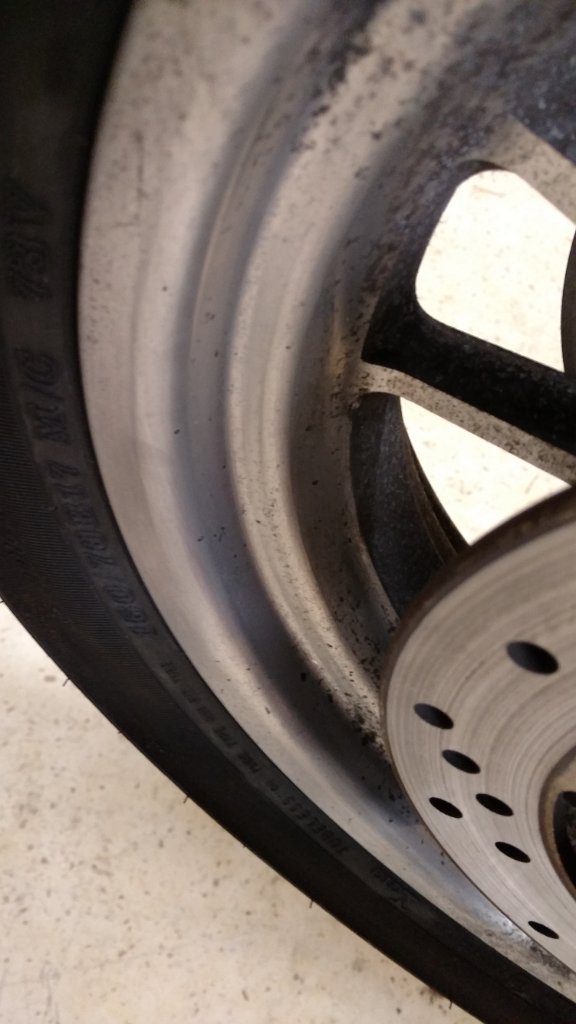 I am not sure how this will work on the spokes and inner area that is not smoothed - that might tear up the steel wool, so I might try something like a scotchbrite pad, or even a wheel in a drill.
I will remove the wheel to do much more, and I will take pictures to add here.
best
mqqn
---
2006 FXDI
2015 ZG1400 ABS
Looks a lot better. Good job. Add power tools to make it easier.
---
Mine 2015 Ultra Limited
Mustang Seat
Vance and Hines Fishtails
Painted Inner Fairing
Highway Pegs
Wives 2014 Street Glide Special
Mustang Seat
Rush Big Louie's
Detach Kit
Painted Inner Fairing
CB module
Highway pegs
Senior Member
Join Date: Oct 2013
Location: Ohio
Posts: 566
I have used a drill bit before and wrapped a generous amount of green scratch pad around it and used it to clean in some of the smaller areas. Just make sure the bit doesn't work though or you be using it for its intended purpose
---
"Once in a while you get shown the light, in the strangest of places if you look at it right.." Robert Hunter
David
Join Date: Mar 2016
Location: Michigan,Downriver
Posts: 897
If...
You can find some..(Not sure they still make it)
Naval jelly works great on aluminum wheels when there as dirty as that! Wipe it on..let set for a few minutes..hose it off!
---
2000 ROADKING 88" V-TWIN
Frankenstein Full Trike kit
FRED..(meaning)
F _ CKING RIDE EVERY DAY
For you Gents/Ladies in active service and those that have retired
/and sacrificed all in the Military..
Many Tks for your service/sacrifice and the freedoms we continue to Enjoy!
I salute you!
.
Member
Join Date: Feb 2017
Location: Mapleton Illinois
Posts: 40
Thanks for the advice guys -

I remember Naval Jelly - I will see if the local megamart has it

best

mqqn
---
2006 FXDI
2015 ZG1400 ABS
They have acid that lots of car dealers use, probably have to buy it from them or there supplier.
Member
Join Date: Feb 2017
Location: Mapleton Illinois
Posts: 40
Thanks for the tips, folks. I very much appreciate the ideas.
Tonight I removed the front wheel, fender and fork legs - dropping the wheel off for a new tire tomorrow, and the fork legs I will drop off at the HD dealer and have them put new seals in them; I just don't have time to get that done myself this week.
It is supposed to be in the upper 60s here Saturday, so want to get it buttoned back up to get a putt in!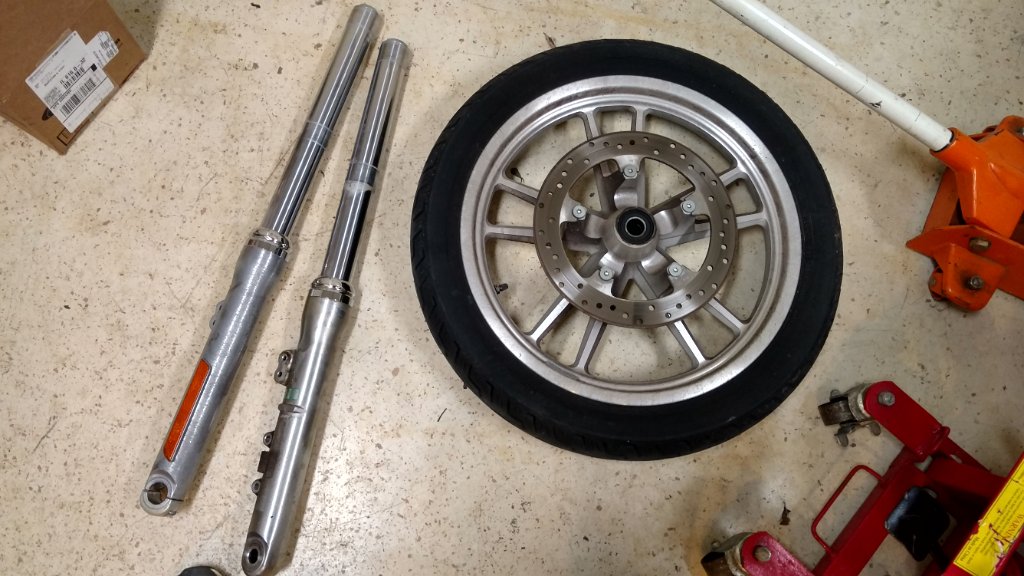 Too bad about this tire - it's not got 500 miles on it, but it is weather checked - this crack goes to the cords....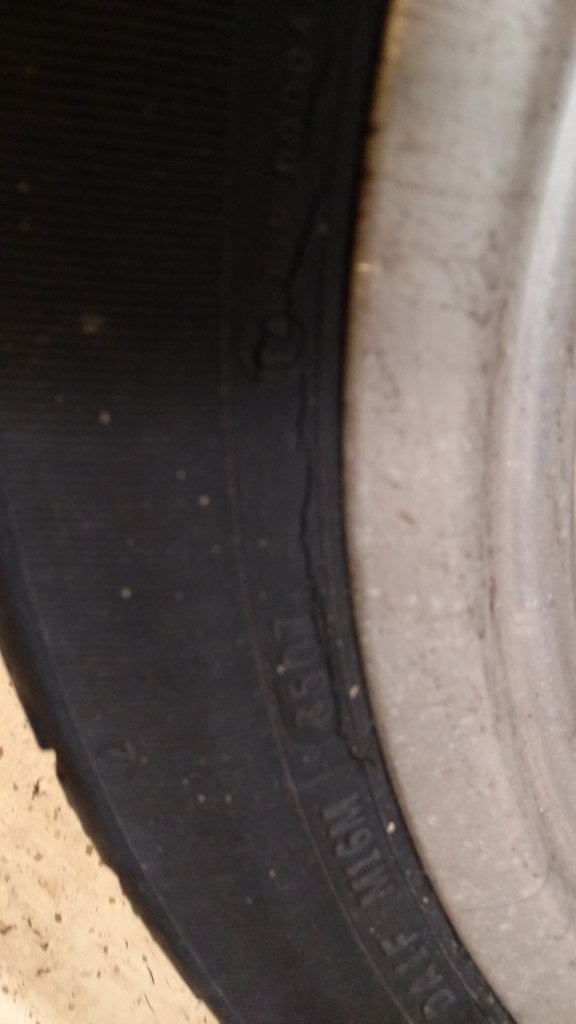 This will give me room to clean some on the front and under the front of the engine.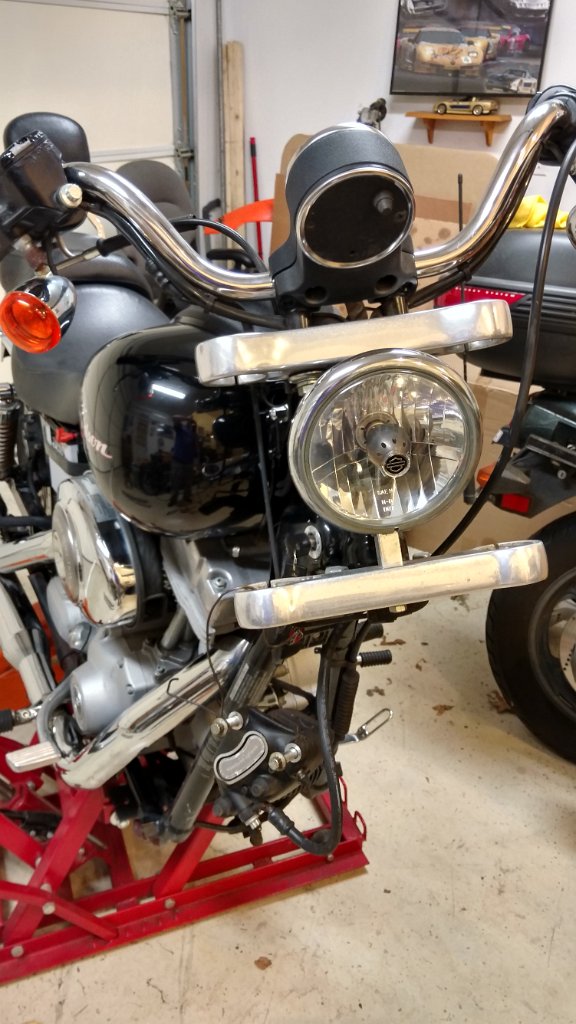 best
mqqn
---
2006 FXDI
2015 ZG1400 ABS
I suggest plastidip on the nonmachined part of the mag. Its time consuming but I think it looks great. Best of all, just spray them with simple green, wipe and hose them off, good to go. Actually I did black and then clear plastidip the whole wheel.
Banned
Join Date: Oct 2016
Location: N.E. WA.
Posts: 121
I picked up a generic aluminum wheel cleaning acid in a spray bottle from NAPA for my bronco wheels.
love the stuff! eats right through the muck and grime. have to be careful with it though... it's like cleaning with battery acid.
rubber gloves, eye protection, even made pant gators out of garbage bags to save my pants/shoes.

my experience with the drill buff, polish stuff hasn't been nearly as impressive.
Senior Member
Join Date: Nov 2007
Location: CENTRAL NJ
Posts: 1,288
Before I had my rim chromed I used a metal polish called 'Flitz' on the alloy rim. It worked better than most polishes that I tried. Once I got the rim all cleaned and polished it was really easy to keep it that way. It only took about a 1/2 a month to clean it up.
---
Vietnam Vet.
NJ PGR member.