CV Carb jet needles.
---
OK.....it's 0235am and I'm bored and can't sleep....lucky you!!
Here's some more info:
Here's a needle jet, dismantled from a carb. (a spare....not off my bike. I'm not THAT bored.)
You can see the carb top, diaphram spring, disphram with slide, plastic spring seat and the actual needle. This one is a Dynojet needle. It's adjustable. It also has a fat taper (#D147) and is a rich needle.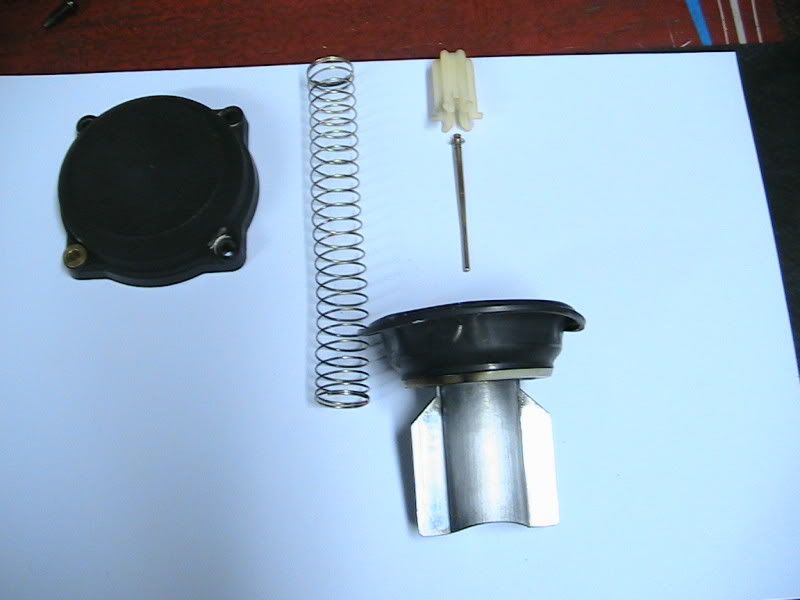 I also laid out 2 more needles, including a narrower taper Dynojet needle, and a stock needle, N72V, which is a nother rich running needle. Note the tiny washers next to it used to shim it with. THAT'S what you need to get for yours, unless you replace the needle.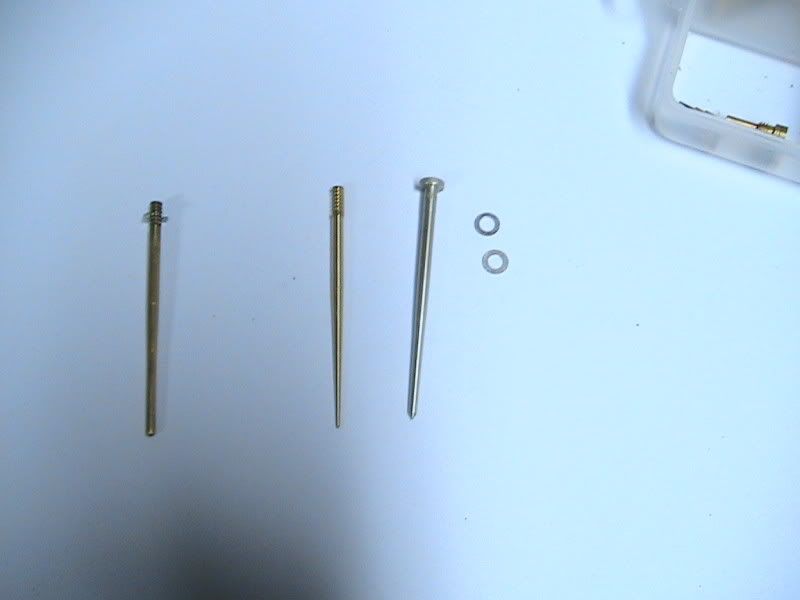 Here's a chart to show you the various needles, widths and ranges of rich/lean.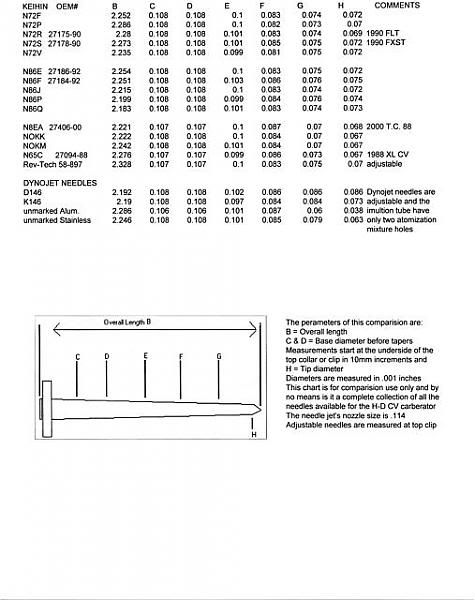 ---
__________________________________________
"When the going gets weird, the weird turn professional...." ~ Hunter S. Thompson~

R.I.P. Rubberdown. 1971-2012

"Your Jedi Mind tricks will not work on me...... ~Misinlink-2016~

2005 E.G. Classic
S&S 510 cams
Baisley Oil pump spring
CYCO tensioners
V&H Fuelpak
SE 3.5" pipes
K&N filter
Fueling lifters
S&S adj pushrods
Swingarm stabilizer