Banned
Join Date: Jun 2010
Location: Pennsylvania
Posts: 1,604
I love the new Indian. But can't afford a $19,000 bike. I'm glad they cut the price. I feel Indian is here to stay this time. And it's actually worthy of the Indian name.
Sent from
Motorcycle.com Free App
Looks like they took some styling tips from Victory. I'll pass.
---
Joshua 1:9
Banned
Join Date: Jun 2010
Location: Pennsylvania
Posts: 1,604
---
Guitar NOT Gator
Join Date: Mar 2007
Location: Grand Prairie, TX
Posts: 10,605
Buzz Kanter from American Iron was at the unveiling last night and posted up on Facebook. He said he got to ride one a month back and really liked it.

I like the engine "flathead" look but was never a fan of the fenders.
---
2016 FLHTK - 18 miles and counting
2004 FXSTSI - 10,000 miles and counting
http://www.doolinband.com
- the band!
Dr. Rick "Superman" Doolin 1970-2014. Miss you bro.
Proud member of the NTC (North Texas Crew)
In the wind
Join Date: Oct 2012
Location: Wa
Posts: 422
Really the Kawasaki Drifter looked better than most recent Indian versions IMO.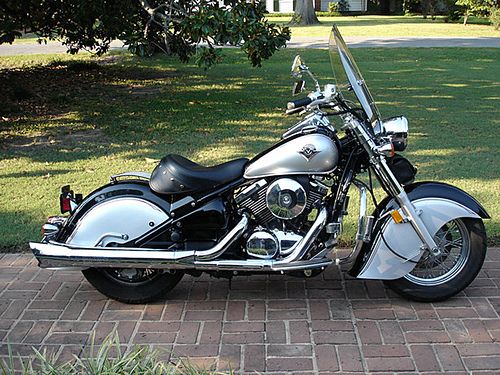 ---
Loud pipes thrill wives!
Those skirted fenders is kind of indians signature. Indians got me into motorcycle after seeing Brian Setzers.
Sent from
Motorcycle.com Free App
Kawasaki got sued because of that bike. By who owned Indian at the time. I don't like Kawasaki because all they do is copy other companies designs. Like the w650 which was a copy of a triumph bonnieville
Sent from
Motorcycle.com Free App