[quote=MikeYork5;503939]
Quote:
Originally Posted by
mixedbreed
mine is a nice lil novelty piece, its black..

i do have a full face that is flat black for the long distance rides through other, less helmet law lax states.



Just asking here...... (I wear a full coverage helmet and always have regardless of some state laws allowing otherwise - but to each their own)

My question....why wear a novelty helmet? If you have to wear one anyway, doesn't make sense to wear one that MIGHT (at least has a chance) of saving your brains from being splattered if you fall down and go boom and take a head impact?
less wind resistance, and less mushroom look. i honestly have been looking for a skidlid with some protection. just not willing to wear a helmet that catches sooo much wind that it makes me not comfortable. the full face is nice, but not in the Vegas summer.
---
2008 FLSTF riden by a fat boy. 16 inch apes w/ stainless lines, brawler solo, billet assesories, denim blue, SE II slip ons, Power Vision, big sucker.


Flat Land Redneck
Join Date: Dec 2011
Location: Flo. Co. South Carolina
Posts: 2,720
---
Not tech. savvy enough to do pics. But I have a black Gmax 54S. I've never been a real helmet person, but I really like this one. Modular design, very low drag, lot's of vents, removable padding for cleaning, in addition to the clear shield, it has a retractable polarized dark visor(like a military flight helmet ), and last but not least, a 1in. x 4in. light in the rear. This light has several modes. Off, always on, slow blink, fast blink, brake mode. I have a wireless transmitter hooked in with my brake switch. Whenever I touch my brakes it lights up. How cool is that for a helmet? I may get a 3/4 helmet this summer, or I may go naked. Just have to wait and see. Y'all have a good day.
---
Last edited by Old Coot; 01-25-2012 at

10:30 AM

.
Banned
Join Date: Jan 2012
Posts: 2,247
I use mostly full-face...been nailed by quite a few bugs that convinced me of the folly of my ways. I do use a half-shell around town though.
HJC Modular with interior sunshield. Bluetooth ready.
HD Hybrid Ultra-Light Spoiler Half Helmet
I make and certify my own
---
I make and self certify my own helmet...as do others
Señor Member
Join Date: Feb 2011
Location: Illinois
Posts: 19,028
Here's my helmet:
Another notable helmet, Dark Helmet:
---
2011 Road King Classic, Cary Faas Racing mufflers on V&H Dresser Duals, Arlen Ness Big Sucker Stage II Air Cleaner, Power Commander V
LMFAO McBolt1...now that's funny right there, I don't care who you are...is that a DOT yamika???
---
"A biker is NOT what I am, it's WHO I am!"
JUST
gOnZo
For the most part, I choose not to wear a helmut (don't tell my mom) but when I do, I have a Scorpion half/helmut/half exposed bean...as far as helmuts go, it is very comfortable, but I think I'd like to get a full faced helmut for cold riding, I think I'd go with another Scorpian, mine's just flat black with a quick flip down/up face sheild.
---
"A biker is NOT what I am, it's WHO I am!"
JUST
gOnZo
In the wind
Join Date: Oct 2012
Location: Wa
Posts: 422
Reviving this old thread for fun.
Some think, and I tend to agree a full face helmet is not part of riding a Harley. True?
I wear full face for everything except my Mini Trail 70.
Here is what I got for riding my Sporty. Full protection but a little tougher looking. Its a 80's helmet still being made and with improvements.
I used to hate them.
Simpson 'Bandit".
Go get one for $399 or spend it on beer!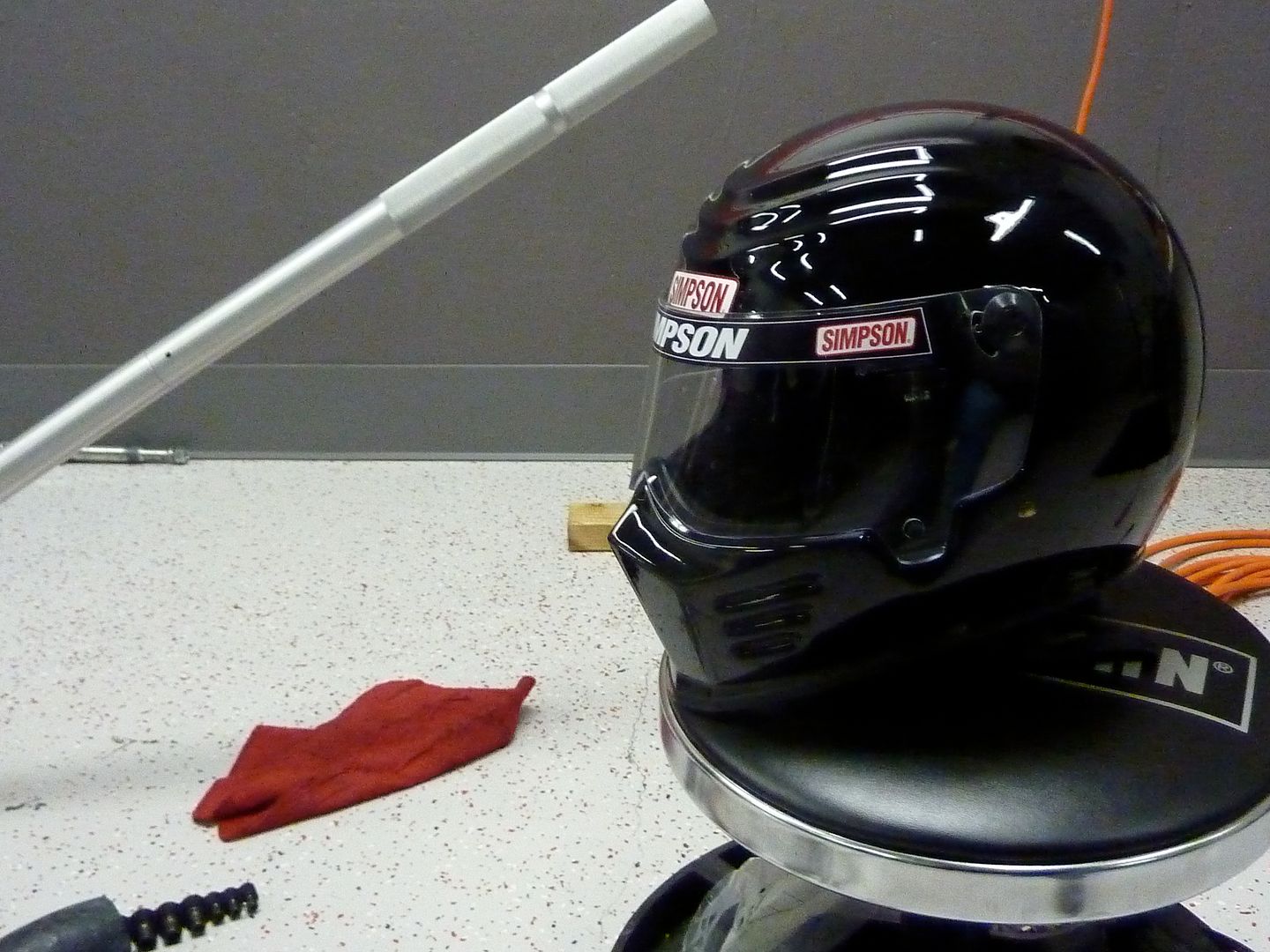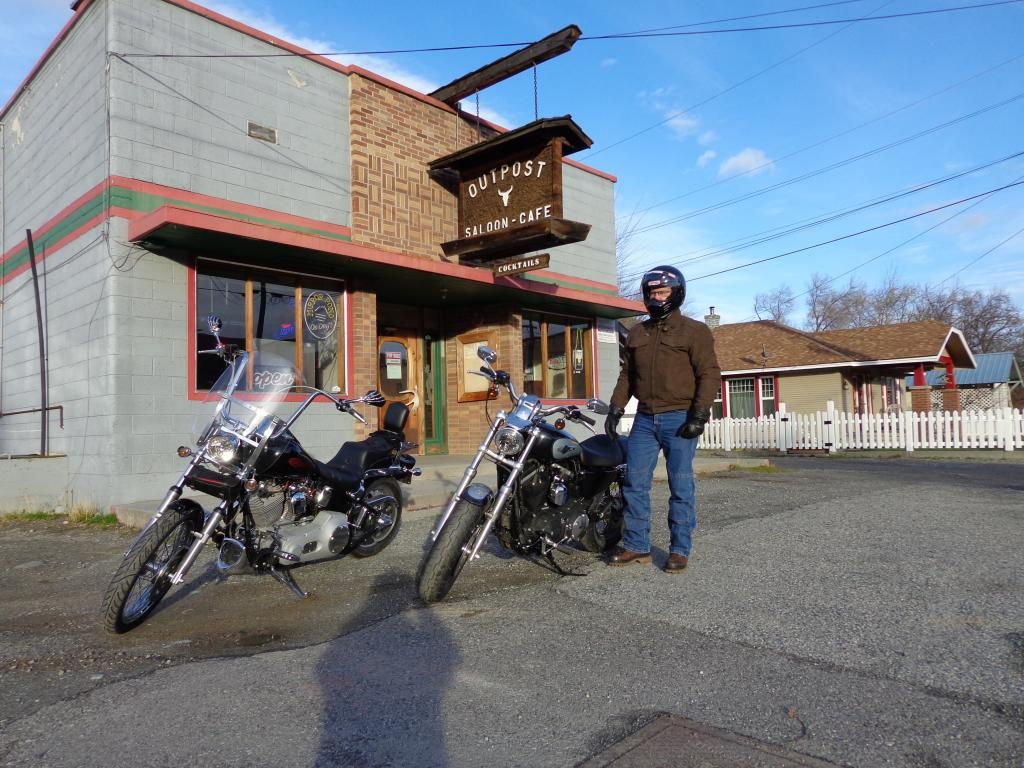 ---
Loud pipes thrill wives!
---
2012 Ultra Classic White hot Pearl..... 2002 Fatboy Concord Purple,