Senior Member
Join Date: Aug 2011
Location: Lexington NC
Posts: 810
I got my shirt from BillBu yesterday. He done good. Nice shirt. Thanks also for the poker chip and Pin. Thanks Chris for the swap.
Trying to figure out the Picture thing again.
Senior Member
Join Date: Aug 2011
Location: Lexington NC
Posts: 810
Thank You longbeard1!! I got your shirt today and it is awesome. Great color and graphics.
---
In 1979 I gave up alcohol and women..... That was the longest 20 minutes of my life!!

2011 Road King Classic, V&H Twin Slash Rounds, V&H Power Duals, SE Heavy Breather, SERT.
Member
Join Date: Jan 2010
Location: south Carolina
Posts: 84
Thanks OGC. Received 2 shirts with goodies today. Looks great. Now, if Santa will bring me a new camera, I'll post pics.
got my shirts from 2010hdultra today ..super cool looking shirts...sorry I dont know how to post pics....got to get the toddler down the road to teach me real soon...thanks 2010hdultra....had a hell of a week and didnt get yours mailed till today..should be getting there first of the week...thanks again...and thanks Chris...
---
2012 Ultra Classic White hot Pearl..... 2002 Fatboy Concord Purple,
Recieved this great shirt from Ronster. Thank you. I will be feeding the red kettle.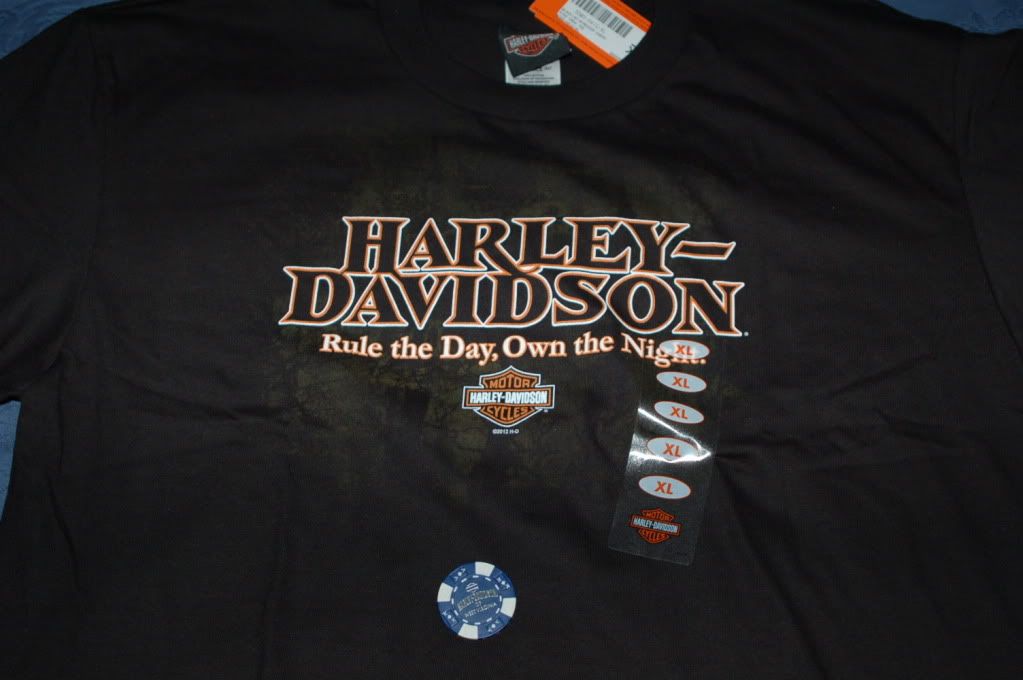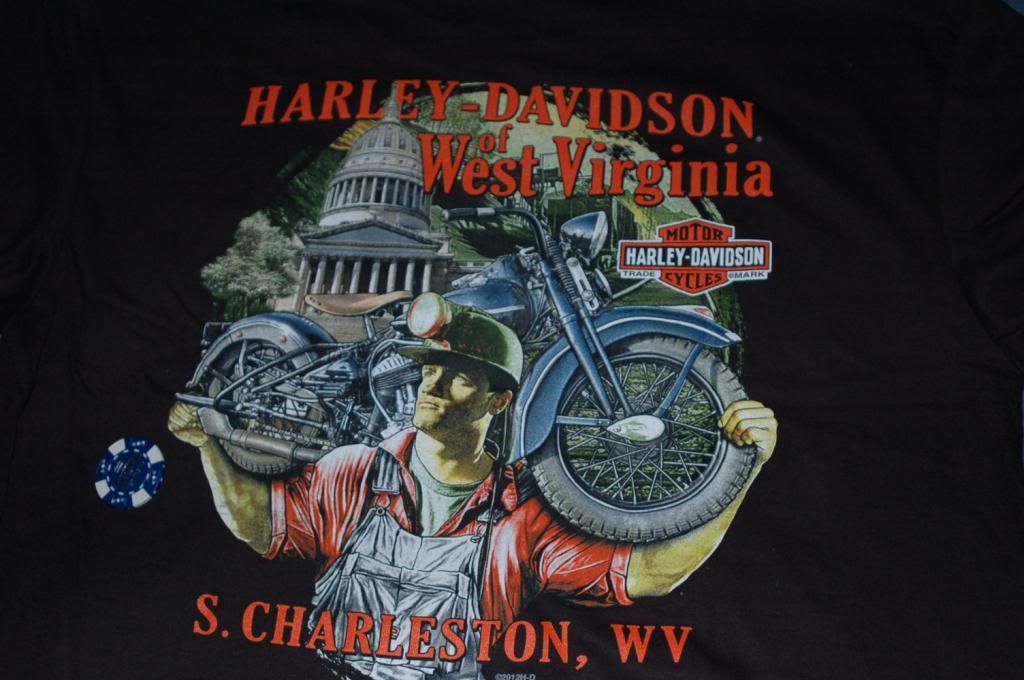 ---
Take offs are optional. Landings are mandatory.
2012 FLD 103
Señor Member
Join Date: Feb 2011
Location: Illinois
Posts: 18,954
Well done secoleman. Fine garb. Mailed yours on Friday.
---
2011 Road King Classic, Cary Faas Racing mufflers on V&H Dresser Duals, Arlen Ness Big Sucker Stage II Air Cleaner, Power Commander V
Senior Member
Join Date: Oct 2012
Location: Missouri
Posts: 513
I don't even think they used the regular post office themselves