Got It Smokey-Dawg
---
Yep, received my bodacious tee-shirt from Smokey-Dawg. Great looking shirt. For some reason, I can't get the picture to post as I have before. Anyhow thanks Dawg.
JJ
---
Bama-Jack - Smiths Station, AL - '11 Ultra Classic Blk & '05 GL1800 Blk-Cherry - My Week Has 6 Saturdays & 1 Sunday.
Broken Trail - Prentice Ritter:
"We're all travelers in this world. From the sweet grass to the packing house. Birth 'til death. We travel between the eternities."
Due to delays with international postage and an addressing mix up, I finally received my shirt from Chris Lacey.
Front:
Back:
Great shirt! Thanks a lot, Chris!
---
PHX11
Phoenix, AZ
2011 Electra Glide Ultra Limited
[psychedelic purple/vivid black]
Banned
Join Date: Jan 2012
Posts: 2,247
Received my shirt from 11Roadie along with some poker chips, thanks Roadie!!
Awesome shirt!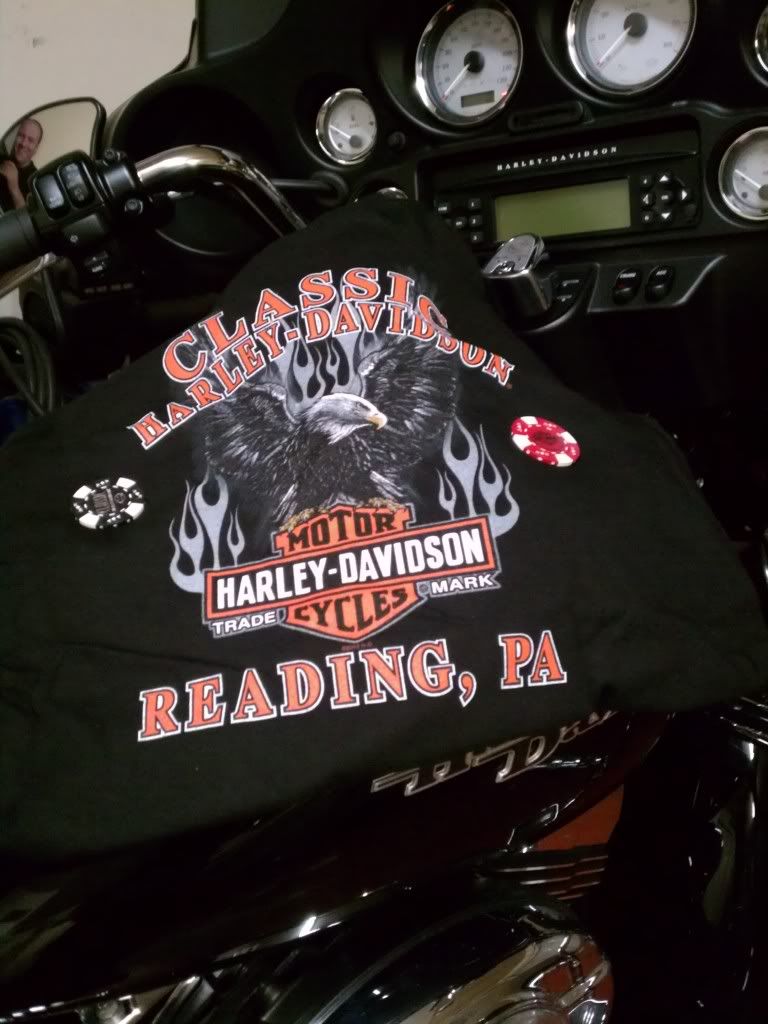 Just got word GIZMO received my shirt, cos of work my wife picked it out and mailed it, she has impeccable taste so I know it's a nice shirt......lookin forward to doing this again come springtime........
---
I don`t ride a motorcycle to add days to my life...I ride a motorcycle to add life to my days...
cathi got her shirt from HDSickness today and it's a beauty.
I got my shirt today from phx11, thanks Scott.