Slave to the grind
Join Date: Nov 2008
Location: Louisiana
Posts: 567
Not done yet. My shirt was supposed to make it to 99FLHRCI by last fri. Still waiting to hear if it made it yet.
---
Todd

USN 87-97 AMS-2 (AW)
13 Fatboy Lo
94 Heratige Classic
98 Jeep TJ w/ a few things done to it.
Quote:
Originally Posted by
chris_lacey
I really thought the novelty would have worn off by now, but the swaps just keep getting bigger and bigger. I remember the first time I hit 15 pair, I thought that was huge! I keep promising my wife that I will run them, but not participate, but every time I end up in as well. I have north of 50-60 Harley shirts, not to mention all my Red and White support shirts. I have basically all the chapters in Southern Ontario of them as well.
I really like doing these swaps. I buy shirts from dealers as I travel, but this gives me an opportunity to get shirts from places that I may never get to on my own.
---
PHX11
Phoenix, AZ
2011 Electra Glide Ultra Limited
[psychedelic purple/vivid black]
Slave to the grind
Join Date: Nov 2008
Location: Louisiana
Posts: 567
---
Todd

USN 87-97 AMS-2 (AW)
13 Fatboy Lo
94 Heratige Classic
98 Jeep TJ w/ a few things done to it.
GIZMO mailed mine last Monday.....probly be here any day now
---
I don`t ride a motorcycle to add days to my life...I ride a motorcycle to add life to my days...
Kerry send me two really nice shirts! I took them up to the hospital and gave the wife's to her!
Another fine swap!!
Thanks Jerry
Thanks Chris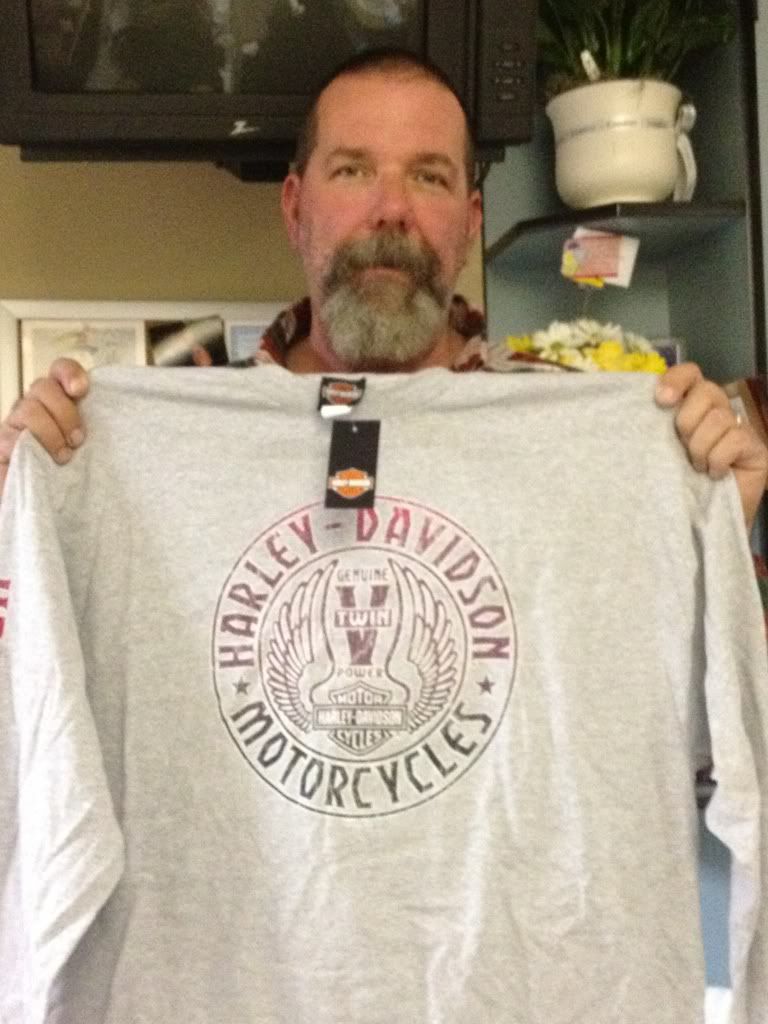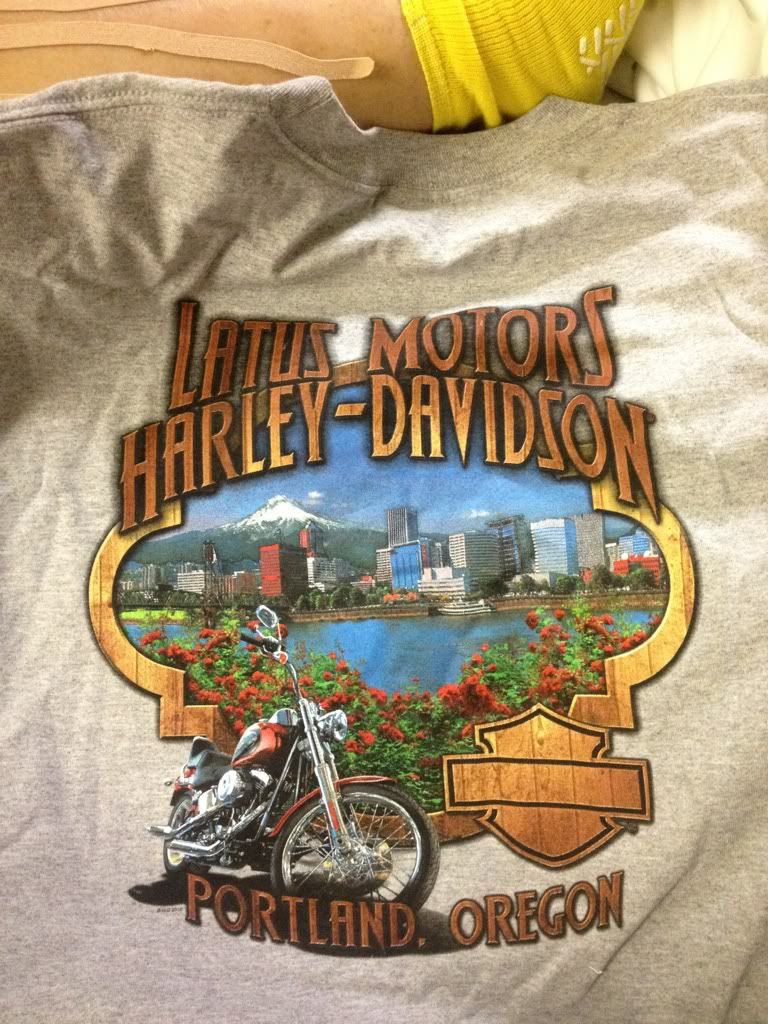 ---
"don't wish it were easier, wish you were better'
Straggler checking in.
---
Yeah I suck. Work has been kicking my ass lately, long hours no days off, finally got pacemakertom's shirt sent yesterday, paid $36 to ship it express cause I feel like a shithead for taking so long... Sorry Tom!
On a brighter note after sorting through weeks of mail I have received the shirt from Tom, Thanks Man.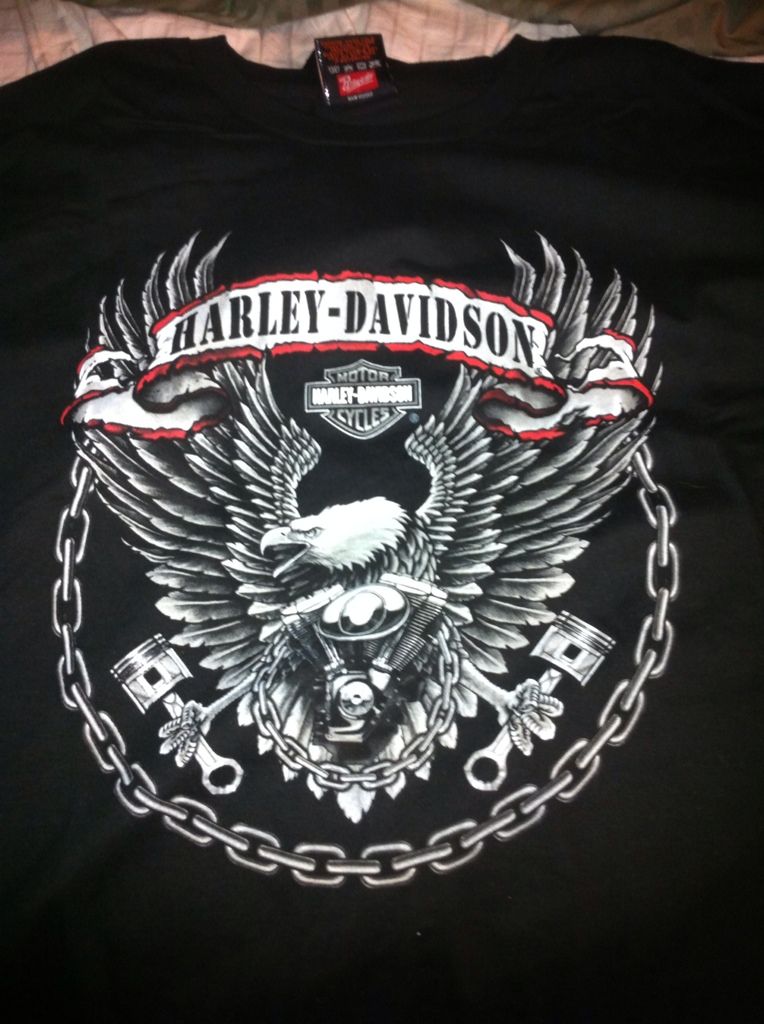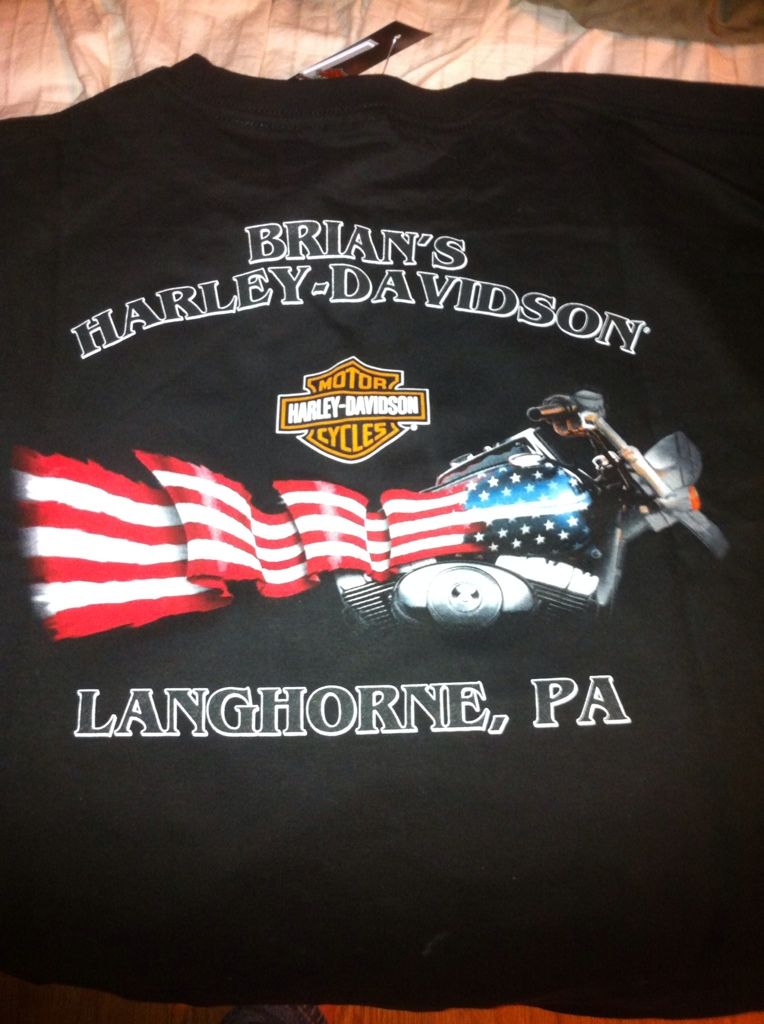 ---
THIS IS MY HARLEY, THERE ARE MANY LIKE IT BUT THIS ONE IS MINE.