Banned
Join Date: Nov 2012
Location: NORCAL
Posts: 175
F*&#%#$@ken rain,,,
---
Dunn get me wrong, I'm a wildland FF and LOVE the rain in the winter to keep the fire season in check during the summer,,,, but my scooter is constant0ly covered in a light mist-like layer of water ,,, even on the dry days with high RH,,,,, is there a cover or trick I can do to keep it dry,,,, I'll bring the SOB in the living room if I can't find a solution
PS; it's kept in my barn now, covered but open to the air
Earthbound misfit, I
Join Date: Apr 2012
Location: East Texas/NW Louisiana
Posts: 2,448
Screw it. Just park it in the living room.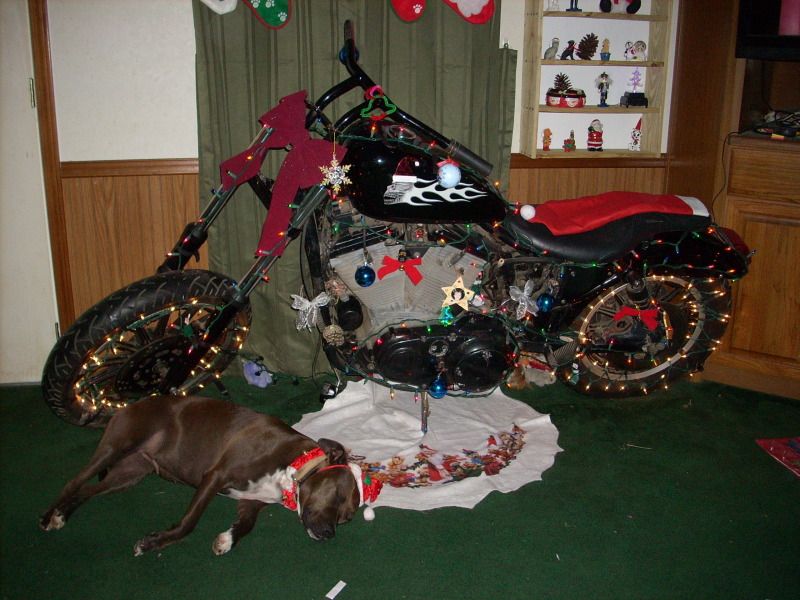 ---
-----------------------------------------------

Contemplating the silent freeway....
Banned
Join Date: Nov 2012
Location: NORCAL
Posts: 175
I'm smellin what your steppin in Bro,,,

Ahh, never mind, I'll figure it out after a nap lol
STAND AND FIGHT!
Join Date: Oct 2006
Location: N-Dallas rural
Posts: 11,497
I don't believe that Harley Bubble will help in humid air,
That Bubble has a fan and you'd be constantly replenishing moist air.
I believe I'd get me about 8-10 $5 big size silica gel packs,
then sew silica gel packs into 4 corners of couple of big towels
and get into the habit of rotating them thru the oven about every week,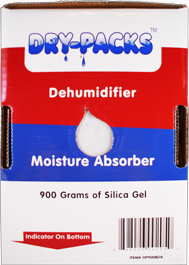 a couple of hours at 240F and they're good as new. I'd set up a specific place
where I was always going to park, put a larger plastic barrier on the ground
that I'd pull up and around the bike and pretty much seal it in airtight,
when I was ready. I'd park the bike, cover it with the gel pack drape
and a soft dry blanket then a first plastic layer hung down from on top,
then pull up the outer plastic layer and seal it. Re-wrap it in freshly cooked
gel packs every week, on a dry day. Maybe get a cheap weather station
with a remote probe to check humidity inside the wrapper.
---
Once you establish yourself as an eccentric,
you rarely have to explain your actions.
evohogfarts
Join Date: Jan 2010
Location: USA
Posts: 1,512
Senior Member
Join Date: Aug 2010
Location: NJ
Posts: 1,627
Quote:
Originally Posted by
XL1200R
The dog is like wtf is this.....
Ahh, never mind, I'll figure it out after a nap lol
Lol, that is funny chit.
Dunno if you have stored the bike for winter or if you are still riding it? If you are storing it for a couple months then maybe something I learned about from a local old timer who's vintage BSA looks like the day he took it home new. Every winter when he stored it he gave it a thorough cleaning (never with a hose), made sure it was bone dry, then covered the entire bike (anything that was metal) in a very thin film of plain old motor oil. In spring he took a dry shop towel and wiped it down and got as much off as he could. I would imagine the first few rides of the season were a bit smelly from residual oil burning off but I'll tell you, it certainly did work.
There wasn't a single spec of rust anywhere on that bike. Not on the frame, spokes, any chrome, nowhere.
Sent from my iPhone using
Motorcycle.com Free App
Thats gotta be the best Christmas tree/Hannukah bush on the block.

And it saves a tree. I like it.
---
That was me 40 years ago
My how times have changed


I think therefore I am (Cogito Ergo Sum) Descartes
I ride therefore I am (Veho Ergo Sum) JPR

65 Italian scooter
66 305 Rice burner; NO PROBLEMS
67 650 English Bike; MAJOR PROBLEMS
1968/XLCH - lots of mods; loved it for 11 years; NO MECHANICAL PROBLEMS
2012 Heritage 103 Rush 2.0 pipes MAMBO #5
bought all brand new except scooter

There's a picture of the sportster after all the mods in my images file.
Don't have to worry about the presents leaving either.
---
2017 FLHTCUTG
"I keep trying to think but nothing happens" - Curly Howard