Banned
Join Date: Sep 2009
Location: Hamilton, Canada
Posts: 5,336
I shoveled 6" of snow this mornign, but it's mostly melted now. It's going to 60 tomorrow and a low of 46 over night, so I will take the bike to work tomorrow night shift.
I didn't a make it to the beach but I did get to the river and sat on the bank for a while. I rode to Old Fort Dorchester and thought about taking a pictures of the bike in front of the ruins of the Church but the park ranger was there and I figured I'd be put in jail so I didn't. Great day to ride though...
Sent from my iPhone using
Motorcycle.com App
I had planned on taking the bike out for a short ride and to do a photoshoot with it but laundry and christmas shopping ended up eating all my day light
maybe tomorrow.
sorry didnt take camera i will tomorow just went for 6 hr
Temp was 51 in Louisville when I got up about 6:00. About noon a neighbor and I got in a nice 50 mile (each way) ride on the two lane twisty highways up to Madison, IN. on the river for lunch. Temp hit 66 late afternoon, but the wind picked up as well as the temp. But all in all it was a most unusual day, for the better, here in the Ohio valley. And on the way back I rolled over 500 miles on the Road Glide I picked up two weeks ago today. Tomorrow is supposed to also be unusually warm here but may get some showers. But I hope to get at least some miles in and twist this grip all the way as I have been babying her for the first 500.

Hope all of you get some good weather breaks like we have been getting here lately. Of course, we will likely pay for all the good weather through the nose before Spring.

Louisville Joe
In the wind
Join Date: Oct 2012
Location: Wa
Posts: 422
A Wenatchee friend & I rode today.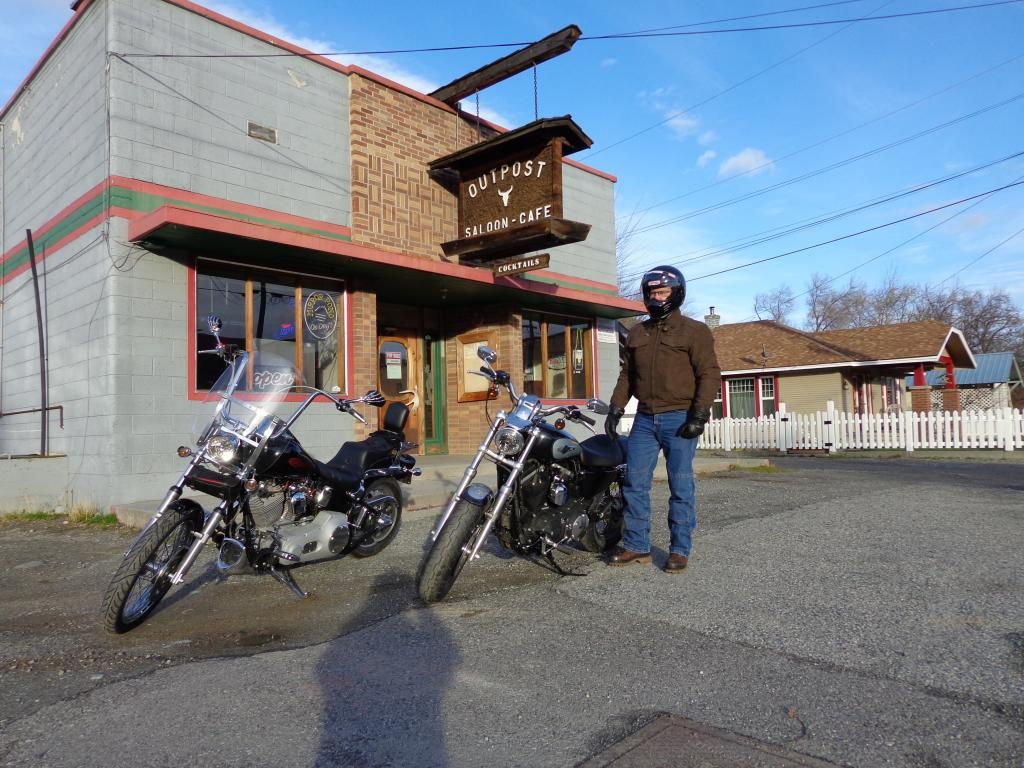 Senior Member
Join Date: Dec 2010
Location: Fort myers beach fl
Posts: 235
Rode all day. Was around 70 little windy gotta love arkansas
Senior Member
Join Date: Dec 2008
Location: Cape Coral, FL
Posts: 1,215
80º today went out for a short 180 mile trip..................
---
'17 FLHXS Street Glide Special
'14 VRSCDX Night Rod
'14 Softail Slim (traded for '14 VSRCDX)
'07 Night Rod Special
(Totaled in July '11)
'08 Nightster XL 1200N (Traded)
'09 Softail Custom
Traded 10/13
'09 Springer CVO Screaming Eagle
'10 CVO Screaming Eagle Softail Custom Convertible
'11 Nightster XL 1200N (Traded for CVO)
'07 Thunder Mountain Chopper (w/ 103 HD Screaming Eagle) Traded 10/13
Senior Member
Join Date: Oct 2011
Location: Norman OK
Posts: 753
Here, I hope these help. It was a bit windy but the wife and I had a great ride.