Any opinions on Gerbings Heated Clothing?
---
I found some 'slightly used' (I have asked for pictures) on another forum that would fit my big beautiful Polish self (I get my good looks from my Mama) and was curious if anyone here had strong opinions one way or another.

Here is the ad:

Gerbings HEATED CHLOTHES

Everything is made and designed by Gerbings who is the premier company when it comes to heated chlothing for multiple outdoor sports and activities. All pieces have been lightly used and well taken care of with NO defects or damage. I am also including all wiring that includes the battery hook up on your bike. If you purchased all this gear new it would cost over $700. I am asking for $425 for all. As a reference for size I am 6'2"/230lbs/size 12.5 shoe. The stuff that is XXL fits fairly snug. Great stuff for winter riding.

Gerbings Heated Jacket Liner 54" chest 36" sleeve
Gerbings Heated G3 gloves XXL
Gerbings Heated Socks XXL
Gerbings Dual Thermostat
HD Heated Pant Liner made by Gerbings XL
All wiring and battery connector included
---
That's the style!
I have Gerbings gloves and jacket. They are the best. If it all fits, I think you will love them as long as they are in good shape and work.
i have HD electric gloves and jacket w/ dual thermostat control. I believe the HD stuff is made by Gerbing. I wouldn't give them up!

check the stuff out. if it's functional and the price seems right, i don't think you can go wrong. i bought my stuff used from a friend for 50% of retail. I think that's a fair price.
they are good and yess they make hd
Between Eternities
Join Date: Nov 2012
Location: Boyce, VA
Posts: 842
Thanks guys - after reading your responses and some other information I found at other sites on the Web, I am definitely going to talk to the seller.
---
That's the style!
Dealer near here is having free demo's on heated gear check your local dealer to get an idea about what size fits you and how they will function for you
Sent from my iPhone using
Motorcycle.com Free App
---
:biking:
Gerbings should fit snug, not tight, to perform properly.

Only drawback on purchasing used Gerbings is warranty. The lifetime guarantee is for the original owner.

Whatever you decide you will not be disappointed with Gerbings heated gear
IAFF local 845
Join Date: Aug 2011
Location: Oregon
Posts: 1,909
I have a Gerbing jacket and I've used it for the last 4 winters. I love it. It makes winter rides much much more enjoyable.
---
'12 Street glide... adding miles.
In the wind
Join Date: Oct 2012
Location: Wa
Posts: 422
Gerbings rules. With that said I am ready for my 3rd set of gloves.
The power cord breaks at the plug on the gloves from having to fold the cord/plug under the gauntlet repeatedly.
First gloves plug broke right off. Current set I have one cold glove.
I don't know what the answer is but I hate to get into another set of gloves.
With that said (again), I think you can send your gear back to Gerbings for repair. ...So I should lol.
My friends freeze, but I stay warm.
Gerbings day!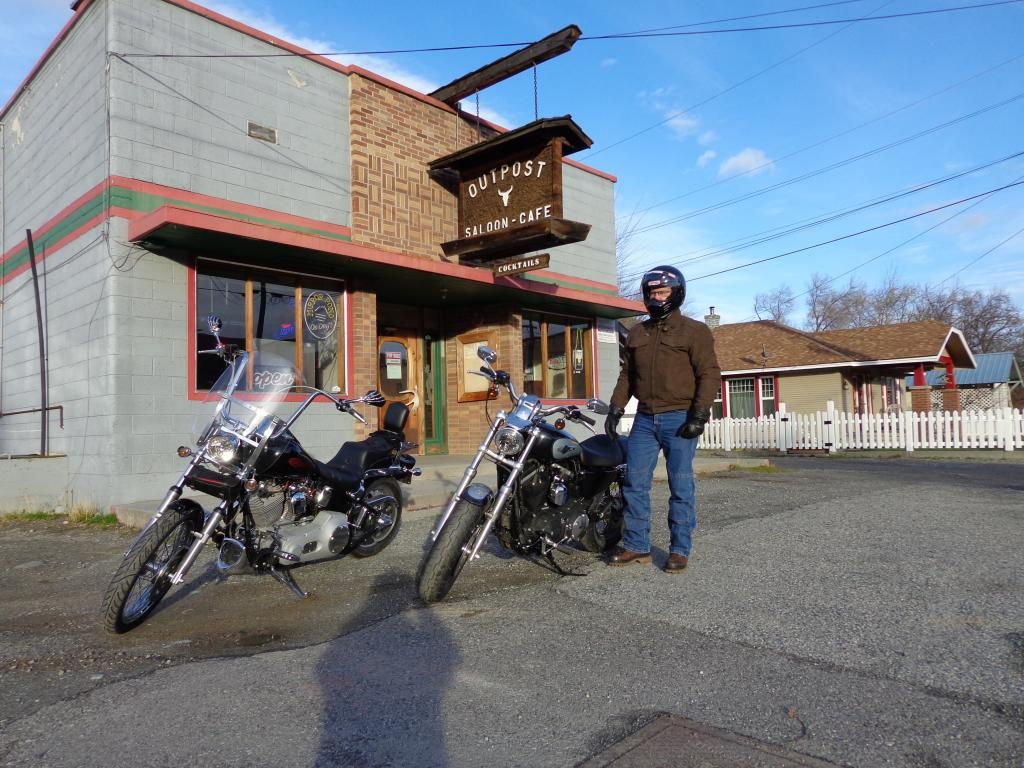 Oh yeah! Gerbings rock. I have the gloves and jacket-liner and they are number 1.
---
Bama-Jack - Smiths Station, AL - '11 Ultra Classic Blk & '05 GL1800 Blk-Cherry - My Week Has 6 Saturdays & 1 Sunday.
Broken Trail - Prentice Ritter:
"We're all travelers in this world. From the sweet grass to the packing house. Birth 'til death. We travel between the eternities."