Junior Member
Join Date: Nov 2012
Location: Central Florida
Posts: 2
New Member..Howdy
---
Hello, like the site, hope you have room for one more.
I've found forums to be extremely helpful and money saving, so I am in.
I just traded my Soft Tail for a 2013 Ultra Classic. The ST was a bit small for for long trips with the wife on back. I love the UC but miss the HST for the bad-ass factor it has. Here's a couple pics.
Naked.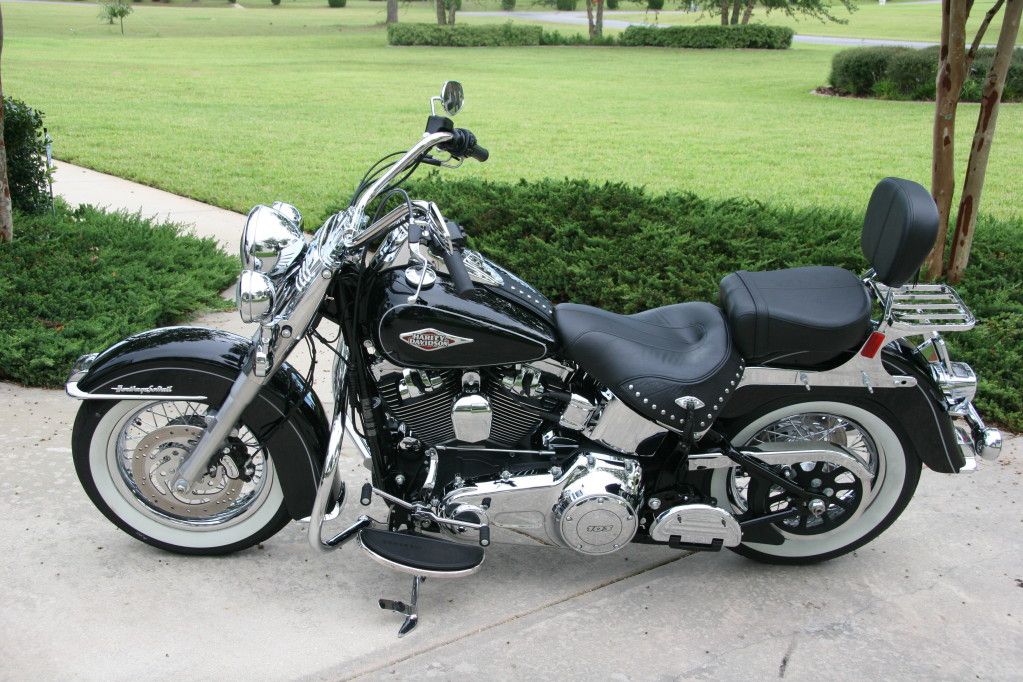 I love zippin down the road listening to music.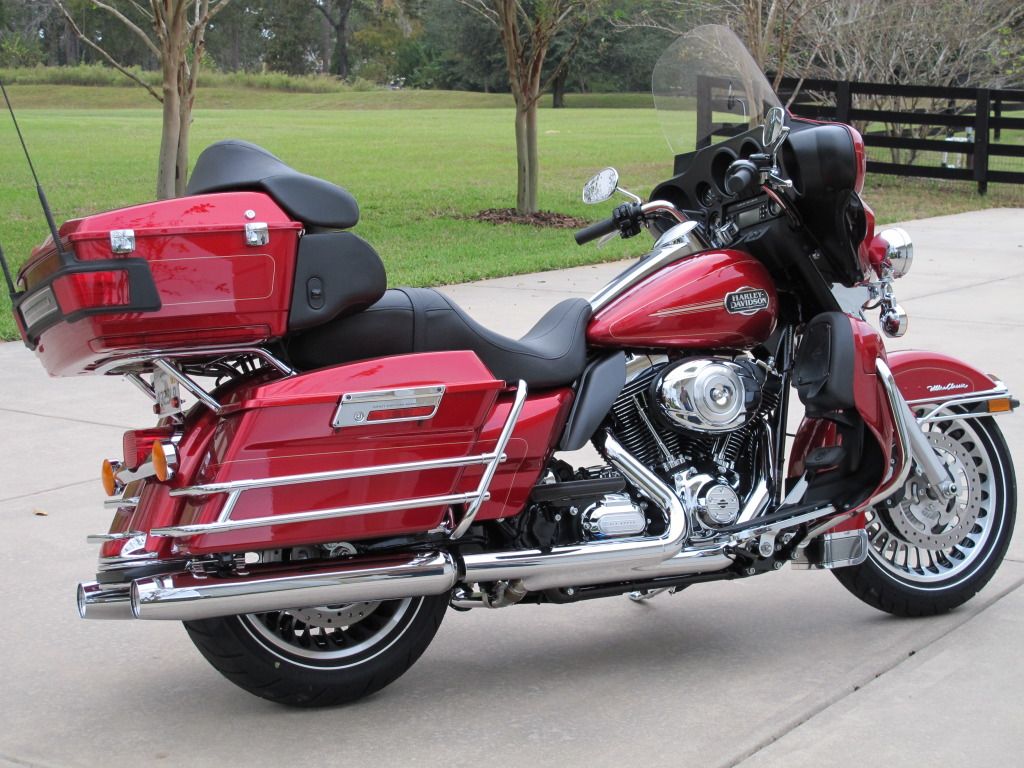 Day I brought her home. (Notice big grin)
Senior Member
Join Date: Jan 2011
Location: Southern NH
Posts: 2,327
You'll enjoy the new Ultra it's a beauty..Welcome to the forum from Neew Hampshire
---
2011 Ultra Limited, Rinehart slip-ons, SE a/c , American Custom Headers, PC-V
Only a biker knows why a dog sticks his head out of a car window.
Welcome aboard from Houston! Beautiful bike!!
---
If you run naked around a tree at approximately 87mph, there's a very real possibility of fu(k!ng yourself...

I got these lines in my face, tryin' to straighten out the wrinkles in my life... Ramblin' Jack Elliot/Guy Clark

The sweet bird of youth, was sittin' on my shoulder yesterday, but she's always changin' partners and I always knew she'd up and fly away... Larry Mahan/Guy Clark

Vaya con Dios, Rick "Rubberdown" Massey ~ May you rest in eternal peace
Welcome from north Texas!


Sent from the Socialist States of America
---
"don't wish it were easier, wish you were better'
Welcome from Bryan, TX.
---
2017 FLHTCUTG
"I keep trying to think but nothing happens" - Curly Howard
Banned
Join Date: Jan 2012
Posts: 2,247
Zlways room for one more. Welcome from Hollister, CA.
Welcome to the group Nice ride
---
Life's a circle ...
You are just the bullseye in the center
IAFF local 845
Join Date: Aug 2011
Location: Oregon
Posts: 1,909
Man that thing is nice... congrats. And I love that color!
---
'12 Street glide... adding miles.
Welcome

Sent from my VS840 4G using Motorcycle.com Free App
Welcome from NJ. Congrats on the ultra. Very nice,enjoy