Junior Member
Join Date: Nov 2012
Location: Welcome, NC
Posts: 2
New to the forum from NC
---
New to the forum from NC!! I work at a Car Lube spot for now and go to college for Motorcycle Mechanics. I've had my Sportster for about 8 months and love it! I've done a few things to it like lowering it, tank lift, ignition relocation, and drag bars. Its still has a little ways to go but its perfect for cruising around town, poker runs, and getting to work/school and home...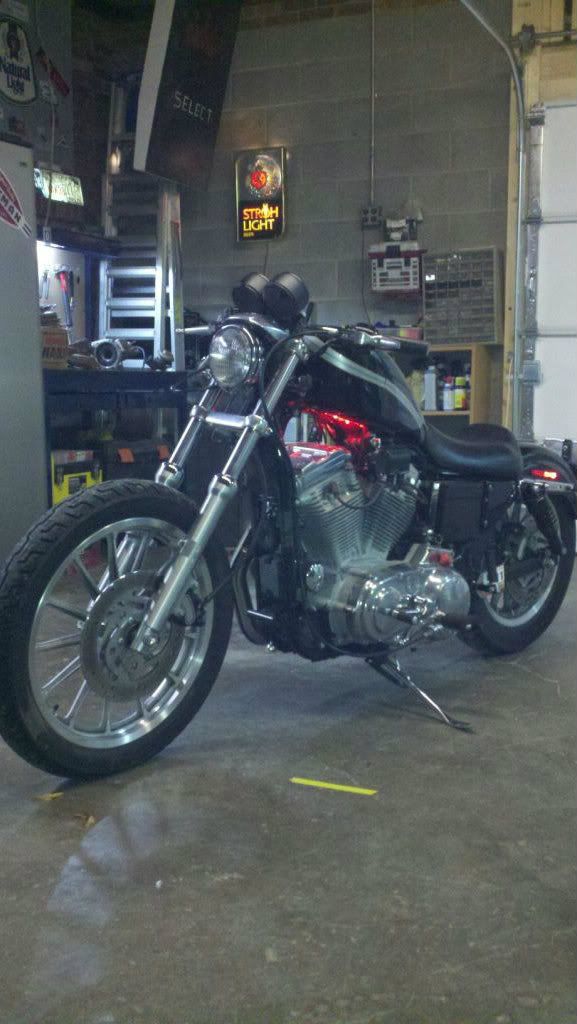 Banned
Join Date: Jan 2012
Posts: 2,247
Welcome to the forums from Hollister, CA. Nice scoot ya got there
.
Welcome from Bryan, TX.
---
2017 FLHTCUTG
"I keep trying to think but nothing happens" - Curly Howard
Welcome from north Texas!
---
"don't wish it were easier, wish you were better'
Padawan
Join Date: Oct 2012
Location: Brooklyn, NY
Posts: 298
Senior Member
Join Date: Oct 2010
Location: Charlotte/Harrisburg NC
Posts: 864
Hello, and welcome from Charlotte, NC
VA Fender Bender
Join Date: Oct 2012
Location: Richmond, VA
Posts: 5,452
good looking ride there man. Welcome to the forum.
---
Dave




I Googled "who gives an eff?", my name was not listed......

My hairs turning white, my necks always been red, my collars too blue....
Guitarslinger
Join Date: May 2009
Location: NE NC
Posts: 2,957
welcome from the coast. don't look now but someone stole your front fender.
---
the high cost of livin', ain't nothin' like the cost of livin' high.
2015 Road Glide - 86 FXR Low Rider
Junior Member
Join Date: Nov 2012
Location: ohio
Posts: 3
Welcome from "sunny" Ohio
The other white meat
Join Date: Nov 2009
Location: WNC
Posts: 2,212
nice scoot man. Sportys are fun!
Welcome to ya from the hilly part of our great tar heel state. Yup they sure did HH, done run off with that mans fender
It surely does look mighty fine tho.
---
R.I.P. Rick Massey "Rubberdown"
Double secret agent 00019