FNG from Twin Cities, Minnesota
---
Hi guys/gals, I found this site using google looking for info on the Screamin' Eagle Hydraulic Cam Chain Tensioner. 25284-11 kit.
I Own a 2004 HD FatBoy that is stock except a hyper charger & V&H straight shot pipes (put on just before season ended).
I Live Just north of the twin cities in Forest Lake Minnesota.
I have about 20k on the bike, i bought it last July with 18k on it.
I have been reading about the cam shoe issues, I called S&S cycle about gear drives and he said he is 90% sure it will be out of spec (.003) with 20k on the clock and he recommended the S.E. Kit instead.
Few pics of the Fatboy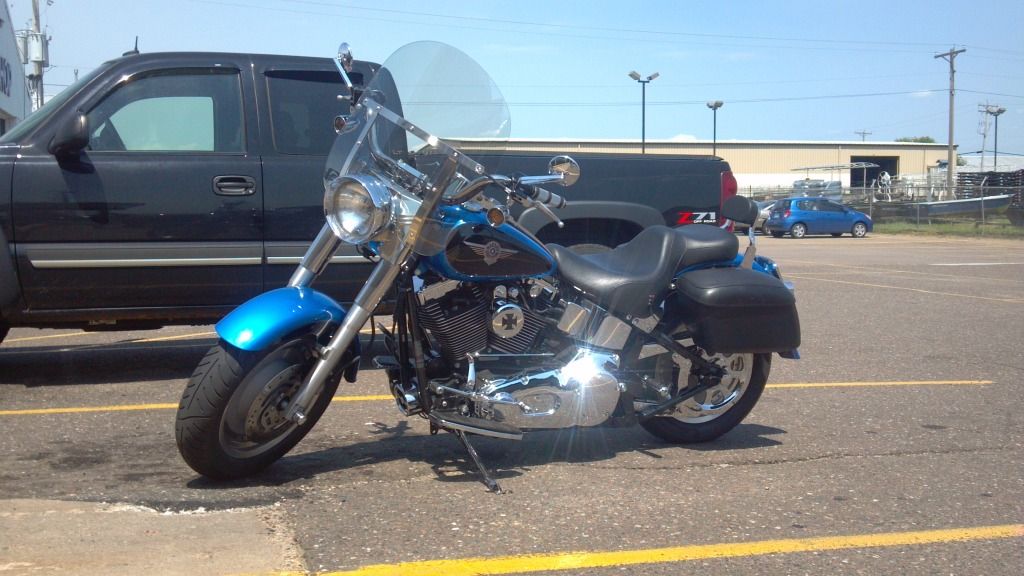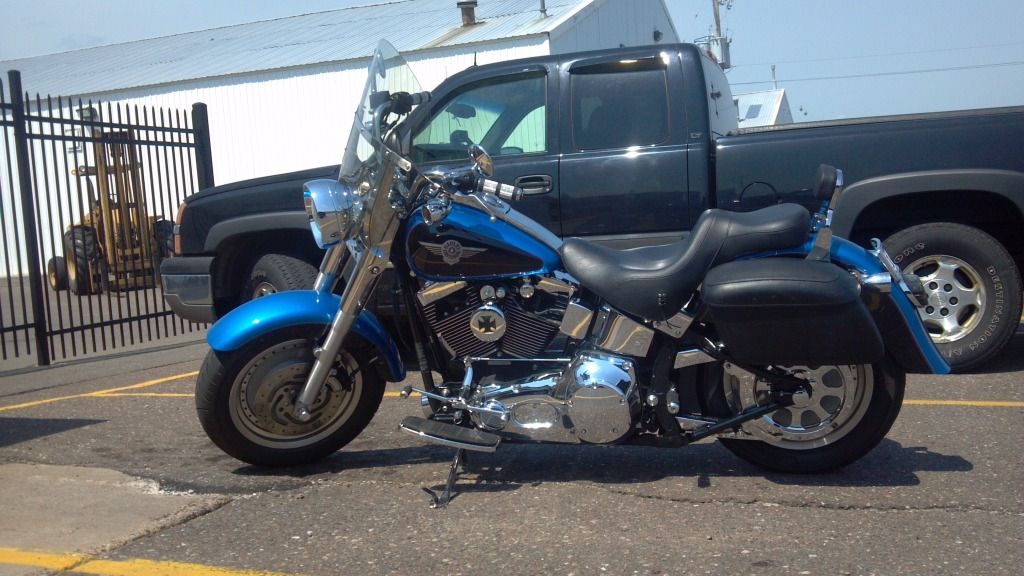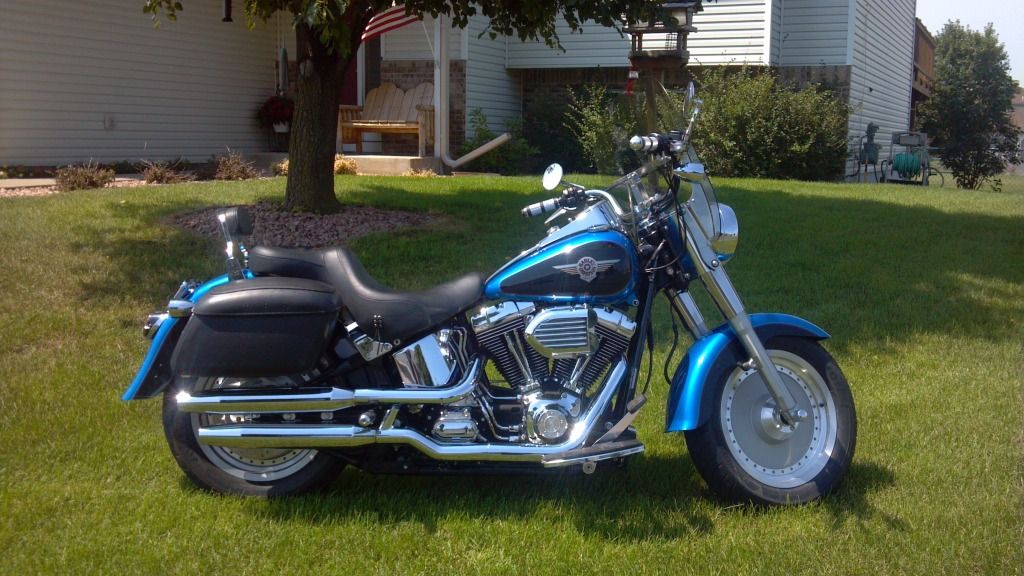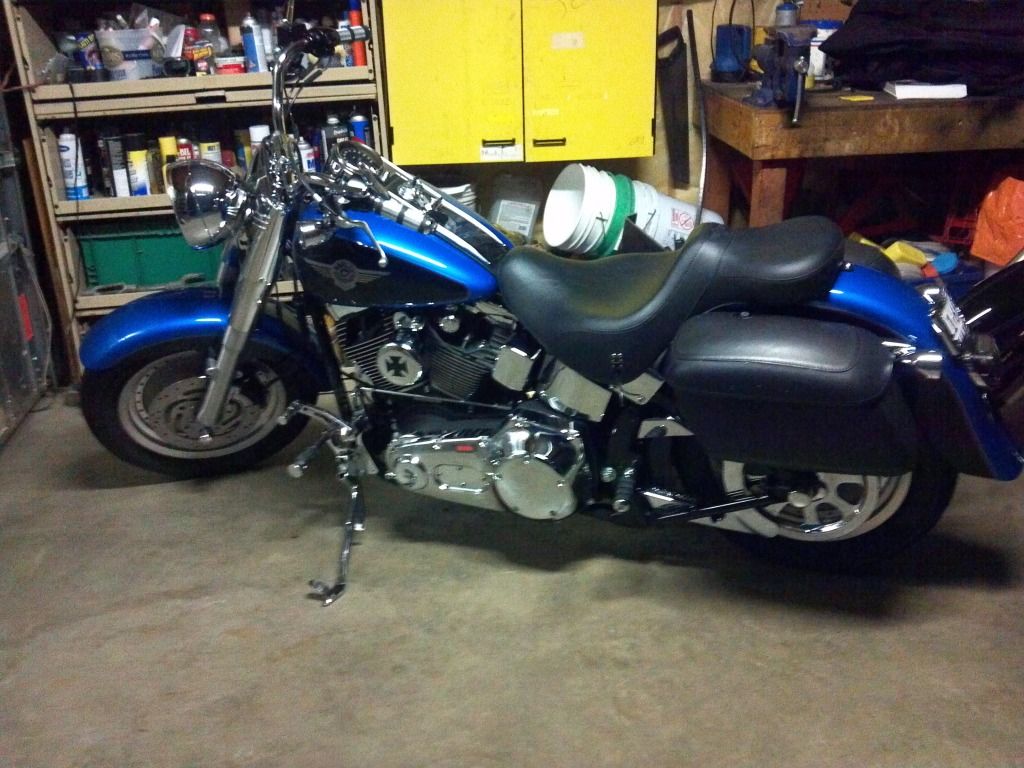 ---
Last edited by 14 FLHX; 01-19-2013 at

10:10 AM

.
---
2017 FLHTCUTG
"I keep trying to think but nothing happens" - Curly Howard
Senior Member
Join Date: Mar 2011
Location: ME
Posts: 2,113
Welcome from Maine..........
Welcome from north Texas!
---
"don't wish it were easier, wish you were better'
Senior Member
Join Date: Nov 2012
Location: St. Louis (O'Fallon, MO)
Posts: 1,671
Senior Member
Join Date: Nov 2011
Location: Surprise, Arizona
Posts: 231
Good looking ride. Welcome!
---
If EOD were easy, the Coast Guard would do it!
Banned
Join Date: Jul 2012
Location: Texas, Republic of
Posts: 72
Welcome from New Jersey..
---
.
.
"Sometimes when I reflect on all the beer I drink, I feel ashamed. Then I look into the glass and think about the workers in the brewery and all of their hopes and dreams. If I didn't drink this beer, they might be out of work. I think, "It is better to drink this beer and let their dreams come true than be selfish and worry about my liver."
- Babe Ruth
Poser Member # 99
Join Date: Jun 2011
Location: Thumb of Michigan
Posts: 10,947
IAFF local 845
Join Date: Aug 2011
Location: Oregon
Posts: 1,909
Nice bike... welcome to the forum!!
---
'12 Street glide... adding miles.