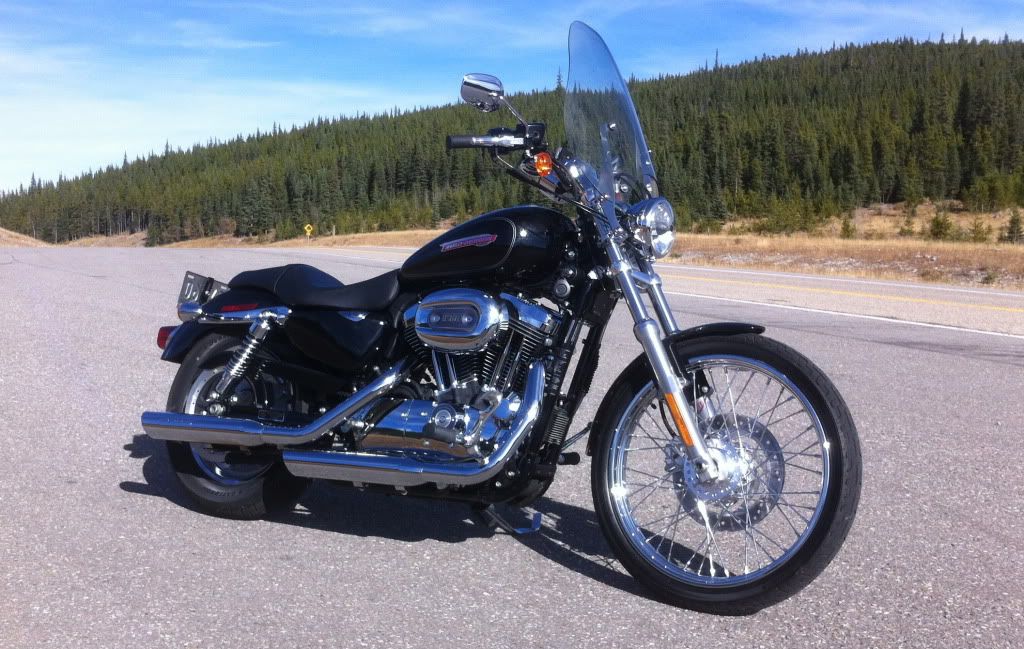 ---
2013 FLS Softail Slim. Vivid Black, SE Street Performance Slip ons, SE Intake, HD Solo Bag, Motherwell Solo Rack, Power Vision tuned on the street
Junior Member
Join Date: Jun 2011
Location: Southern CA
Posts: 1
My 07 Custom
[IMG]
[/IMG]
A couple more pics of my new Custom. 2010 XL1200C. Bought brand new 6 weeks ago. SE Pipes and A/C, Dynojet Powervision tuned, a lot more mods to come Spring 2012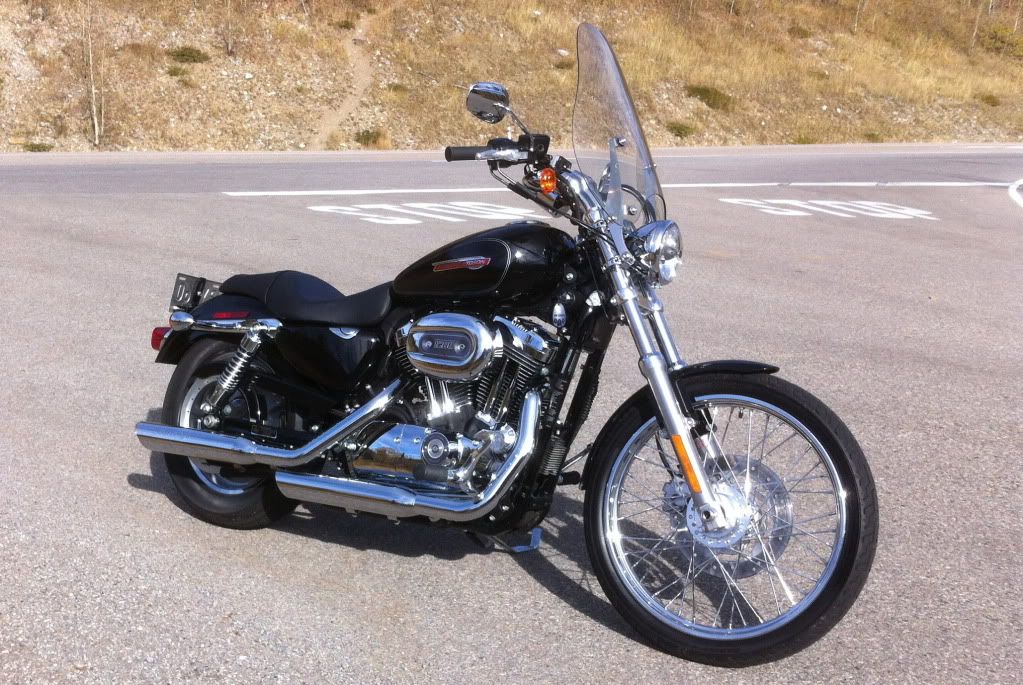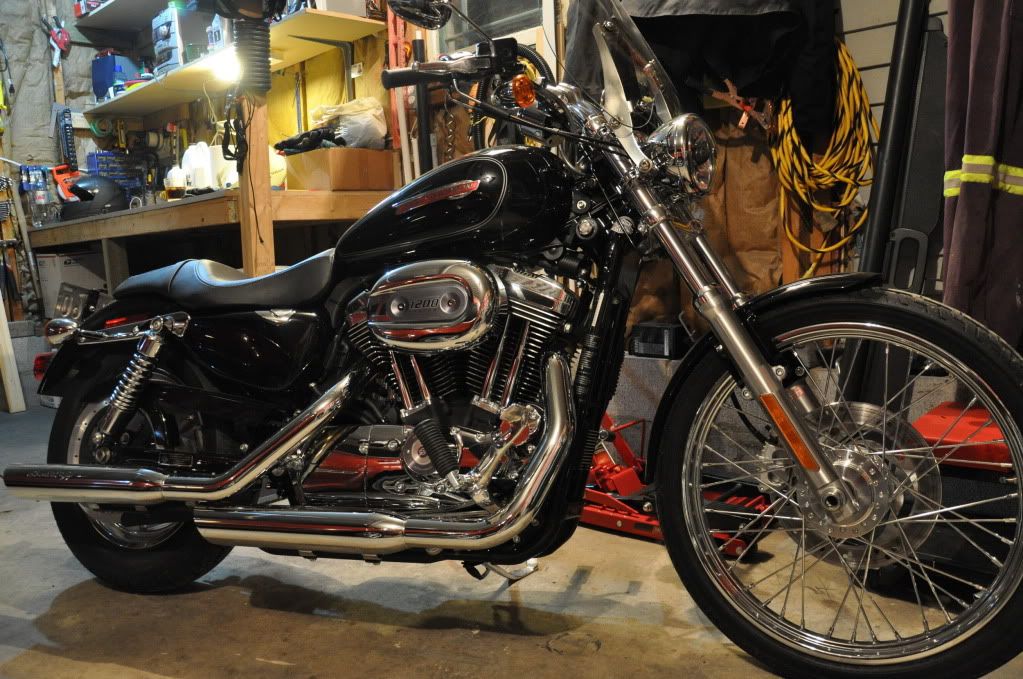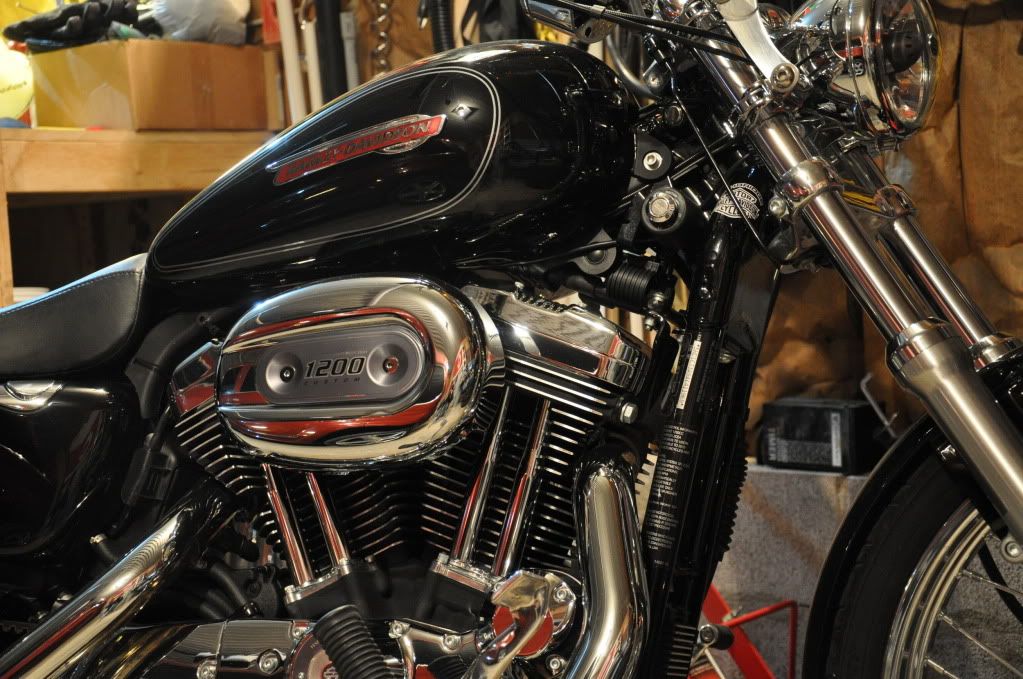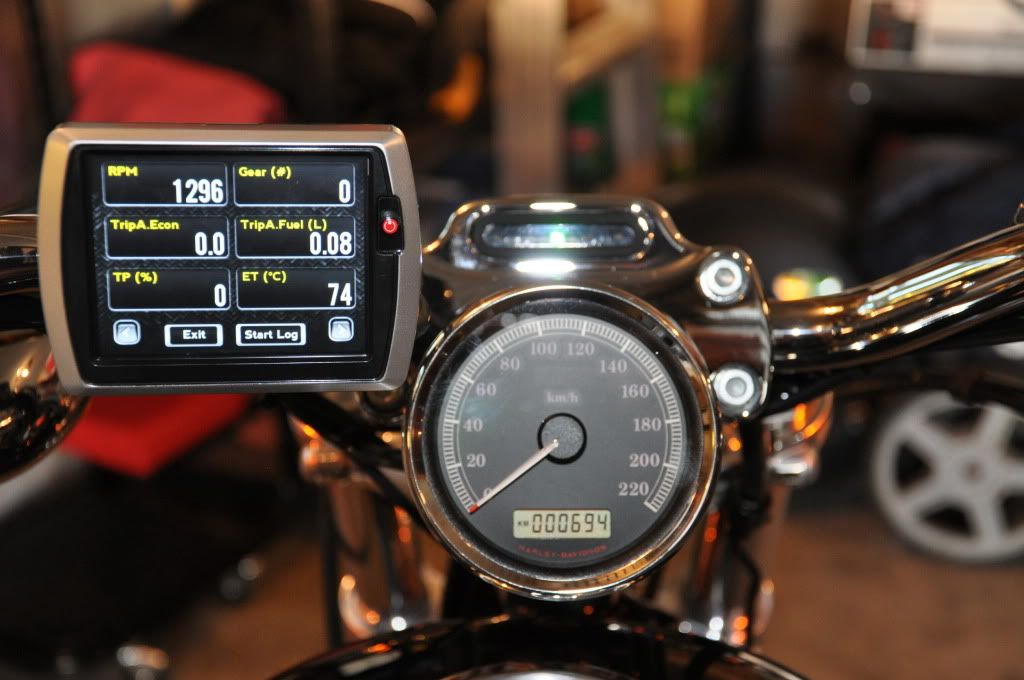 ---
2013 FLS Softail Slim. Vivid Black, SE Street Performance Slip ons, SE Intake, HD Solo Bag, Motherwell Solo Rack, Power Vision tuned on the street
My '99 Sporty 833 converted to 1200, Led Sled Hard Tail weld-on. Built myself. before and after
Member
Join Date: Jul 2009
Location: Alabama
Posts: 54
Good vintage style pic, 83XLX .
Member
Join Date: Oct 2011
Location: chicago burbs
Posts: 89
Here is my Sporty
2001, bought it with 7601 on March 1st, 2010 from the original owner.
Older guy road it back forth to work and occasionally with his wife here and there. He bought a street glide or something so he quit riding this.
Before:
Boring and stock.
He had screaming eagle pipe, seat, forward controls, apparently a stage one carb kit(?) and little chrom bits here and there.
After:
I added new Harley ape hangers, Solo seat, nightster mirrors lower mounted, new Pirelli rear tire, custom foot pegs from my old bicycle, Paint job(corvette white with gold pearl and gold metal flake, scallops are BMW black pearl with gold pearl and gold metal flake.), chrome head bolt covers, cramp buster, EZ pull clutch, k&n filter, custom ham can(pics coming soon) and moved turn signals to fork clamps.
I love this bike. Im a first year rider and i have about 3000 miles to date so far. Tons of fun cruising around and doing nothing.
Future mods: 21 inch spoke front wheel, speedometer and tach relocation.
Similar Threads
Thread
Thread Starter
Forum
Replies
Last Post
Show Me Your Fat Bob

hdridernate

Dyna General Discussions

6

07-12-2010

02:05 PM

Show Me Your Dyna!

sfarson

Harley Davidson News

0

04-20-2010

10:14 AM