born to be mild
Join Date: Apr 2009
Location: Brighton, England
Posts: 769
Show me your Sporty
---
OK so the idea was stolen from the Dyna pages but still, post some pics of your Sportster!
In demanding these pics I know I should post my own but I haven't got any good ones yet. I'll get some soon, just waiting for the sun to come out!
---
Graham
Brighton, England
'06 883
V+H Straight Shots
All fixed up and good to go!!!
Gone but not forgotten...
1988 883, converted to 1200, w/custom tank w/speedo and rear fender: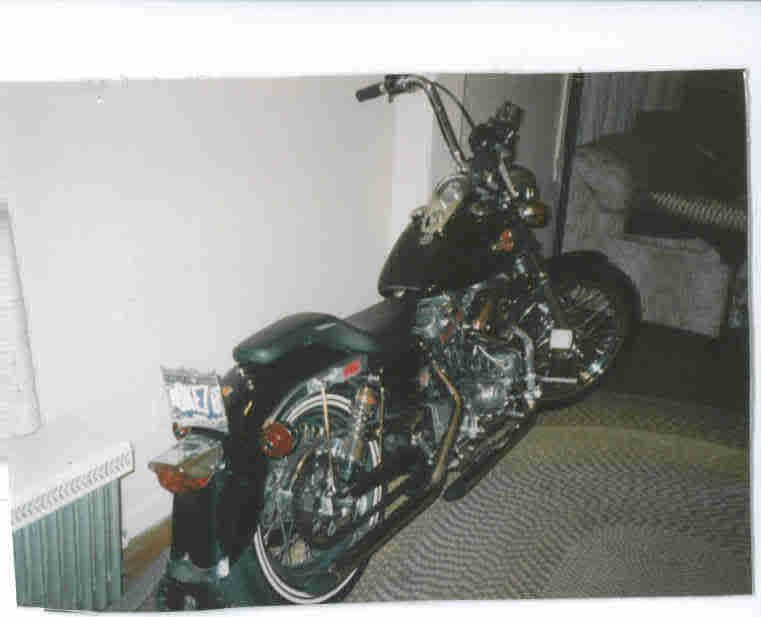 1974 Ironhead w/custom made rear fender, and fatbob tank w/speedo: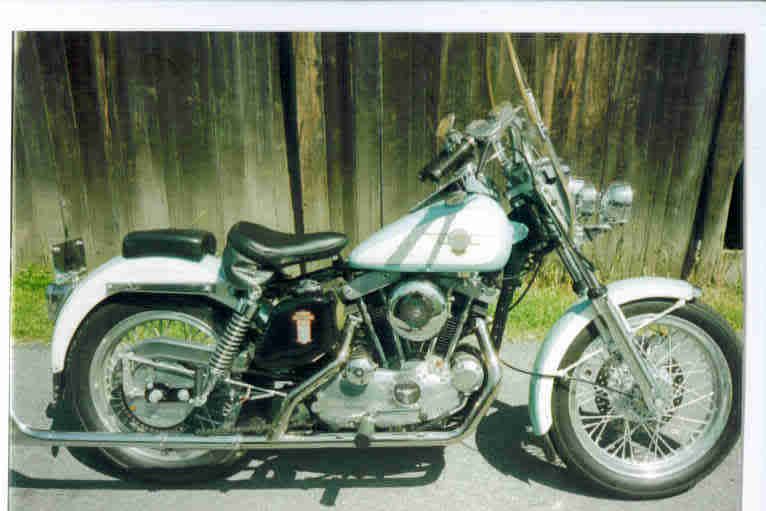 ---
__________________________________________
"When the going gets weird, the weird turn professional...." ~ Hunter S. Thompson~

R.I.P. Rubberdown. 1971-2012

"Your Jedi Mind tricks will not work on me...... ~Misinlink-2016~

2005 E.G. Classic
S&S 510 cams
Baisley Oil pump spring
CYCO tensioners
V&H Fuelpak
SE 3.5" pipes
K&N filter
Fueling lifters
S&S adj pushrods
Swingarm stabilizer
Join Date: May 2009
Posts: 7
2003 XL 1200 Custom. Vance and Hines Straight shots. Just over 500 Kilometers when I picked it up a couple days ago!
---
Last edited by MMenzel; 05-08-2009 at

06:38 PM

. Reason: Sorry about that. for some reason this site wont upload pics from my mac. Any ideas about that let me know...
05 883 conversion, HSR42 mikuni carb, K&N air filter, drag pipes w/ thunder monster baffles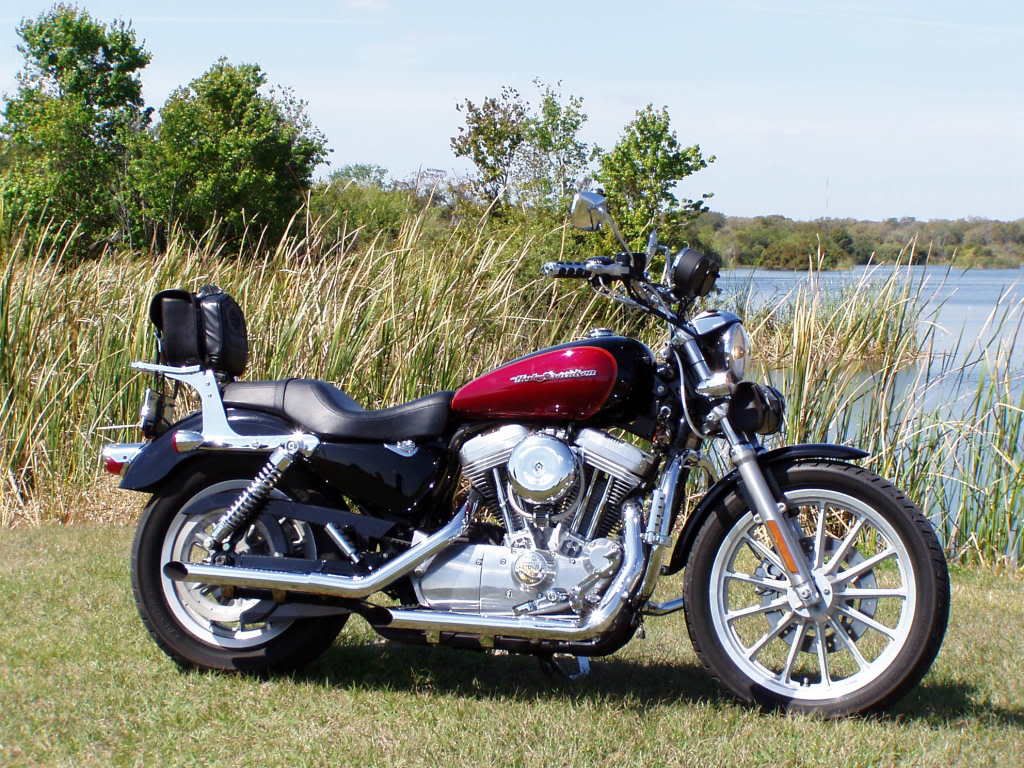 ---
To our Military, past an present, Thank You an God bless you.......
Some people are only alive
cause it's illegal to kill'um
_________________
"Rubberdown"..... Rick your gone but not forgotton brother.......Ride free.
https://www.harley-davidsonforums.co...ubberdown.html
Banned
Join Date: Sep 2008
Location: In a Van down by the river...
Posts: 11,040
My 73 sporty went from this nice stocker to this in progress lane splitting bada$$ hardcore Quadcam...:lol8
:1drink
Buff
Join Date: Mar 2009
Location: S.Jersey
Posts: 31
Our 1997 Sporty
---
Only 6000 miles
---
My father told me-Cheer up! Things could get worse-And I Cheered up-And sure enough they got worse.
---
Last edited by Bob B.; 05-31-2011 at

04:25 PM

.
My 1998 XL1200C 95th Anniversary Edition - only has 2100 miles on it.

See photo on left
---
1998 1200 Custom Sportster
95th Anniversary Edition
466/3000
Made in my hometown - Kansas City
born to be mild
Join Date: Apr 2009
Location: Brighton, England
Posts: 769
Dammit! I've tried to upload some photos i took today but it says they are invalid files. I will keep trying.
---
Graham
Brighton, England
'06 883
V+H Straight Shots
All fixed up and good to go!!!
"Nervous Tick"
Join Date: Apr 2009
Location: UTAH
Posts: 11,272
tell me about it! damn firewall crap on this machine !
i'll do my best, i want to show the pics to get the laughing over with early!
gruss
---
I didnt buy a Sportster because I wanted a Harley,
I bought a Harley because I wanted a "Sportster"....
Join Date: May 2009
Posts: 1
Iron 883
It's all factory. I may mod it in the future, but it's new and so far I'm cool with the stock config.
BTW: I love this bike!
Similar Threads
Thread
Thread Starter
Forum
Replies
Last Post
Show Me Your Fat Bob

hdridernate

Dyna General Discussions

6

07-12-2010

02:05 PM

Show Me Your Dyna!

sfarson

Harley Davidson News

0

04-20-2010

10:14 AM