Senior Member
Join Date: Feb 2009
Location: New Orleans
Posts: 2,102
Pics of your Electra glide
---
Let's see some of those full dress baggers, here is my new ultra limited -
---
Herd #00009
My 05
Gotta get an updated shot though, new CVO mufflers and different front lights/signals
---
I ain't gonna squash it and you don't need to wash it.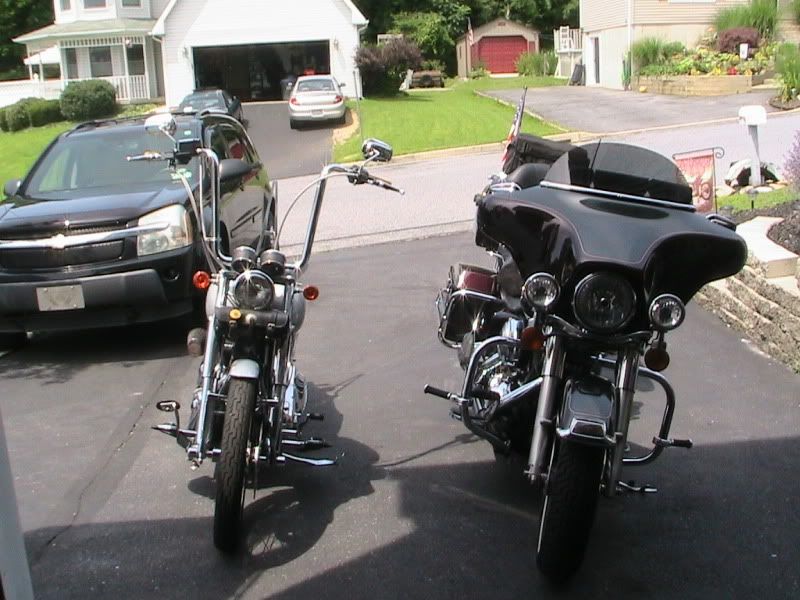 ---
__________________________________________
"When the going gets weird, the weird turn professional...." ~ Hunter S. Thompson~

R.I.P. Rubberdown. 1971-2012

"Your Jedi Mind tricks will not work on me...... ~Misinlink-2016~

2005 E.G. Classic
S&S 510 cams
Baisley Oil pump spring
CYCO tensioners
V&H Fuelpak
SE 3.5" pipes
K&N filter
Fueling lifters
S&S adj pushrods
Swingarm stabilizer
---
'When if's and but's are candy and nuts, oh what a world it will be"
THE MAIN THING... IS TO KEEP THE MAIN THING THE MAIN THING.
Just a few recent ones from recent road trip. Seems root beer is a popular color combo on the dressers.
---
USAF Veteran, PGR Member, Retired Old Fart! 2015 Electraglide Ultra Limited
Hey, immigrants: Learning English and assimilation to American culture is NOT a suggestion!
What's that funny looking white stuff on your bike, kd?
---
Current - 2012 FLHTK Ultra Limited
Previous - 2005 FLSTFI Fat Boy

I don't know. I never smoked AstroTurf. ~Tug McGraw, when asked if he preferred grass or artificial turf

If the Bible has taught us nothing else, and it hasn't, it's that girls should stick to girls' sports, such as hot oil wrestling, foxy boxing, and such and such. ~Homer Simpson
Senior Member
Join Date: Feb 2009
Location: New Orleans
Posts: 2,102
Good looking bikes guys, Keep the Pics coming!
---
Herd #00009
Type. A. Personality
Join Date: Mar 2011
Location: Seattle
Posts: 367
---
2010 ULTRA CLASSIC
V&H TRU DUALS
V&H MONSTER OVALS
ROLAND SANDS A/C
DYNOJET PC V with FUEL MOTO TUNE
DYNOJET Power Vision ( some times )