Discussion Starter
•
#1
•
Ok....for those interested in removing stock baffles from tapered type mufflers, I made this little tutorial ditty to help you.
There's two basic ways to open these cans up. The first method is simple, minorly invasive and won't require any remapping. The cans are still quiet at idle, but bark a little when on the throttle hard.
Inside these cans, are a deflector plate, a baffle tube and a vented outer baffle canister to keep them nice and quiet. If you want to achieve Stage-I debaffling, simply take a piece of rebar or steel rod, and knock the center deflector plate through. I suggest removing the mufflers to do any of this, or any mod to re-ensure not damaging the chrome outer appearence, or the headers they attach to. This mod could be done on the bike, but do it at your own risk.
Stage-I Baffelectomy:
Stock mufflers. Obviously start with a stock set of HD tapered cans. (and a cold beer)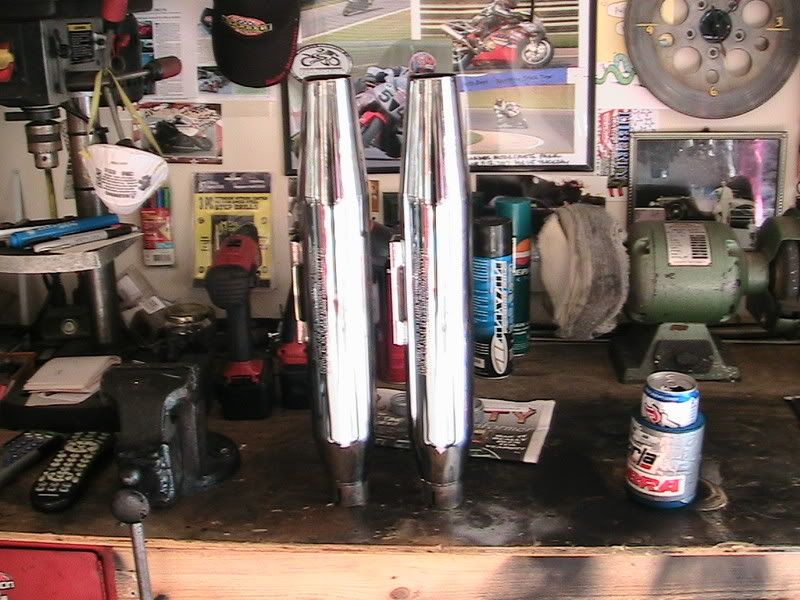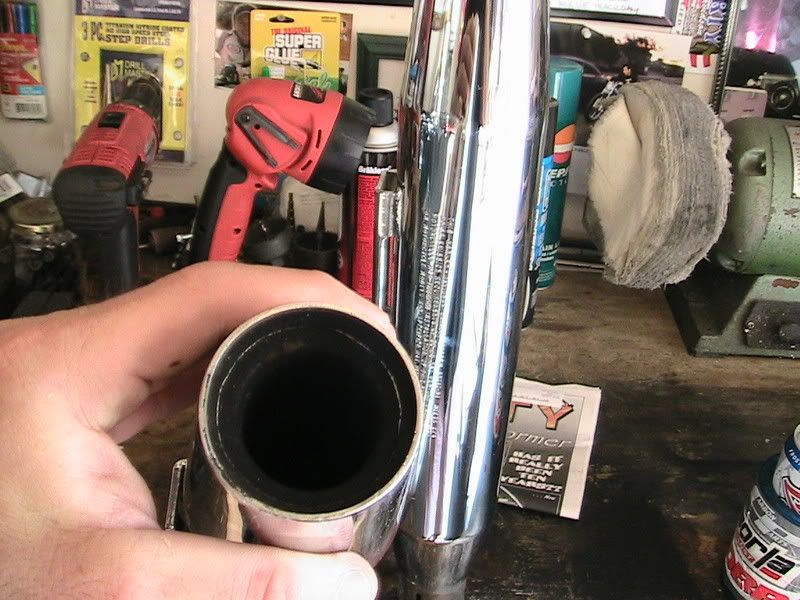 By inserting a piece of rebar, steel rod, metal bar, etc, you can see how far down the deflector cap is.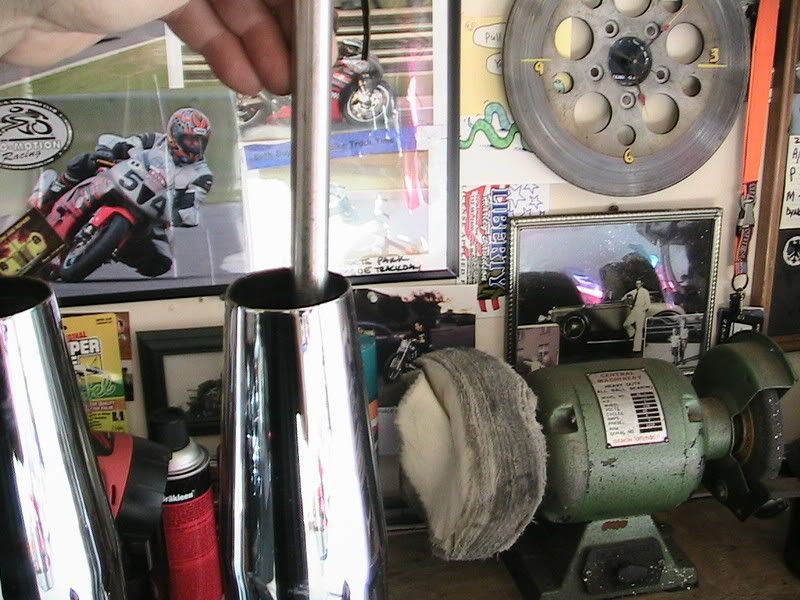 Use a standard BFH (Big freaken hammer) and knock through this plate. It's not too hard, and it's best to use a tool almost the same diameter afterwards to get it as open as possible.
Here's a pic of it after the pop-through. Note the consistent diameter through the core. Not big, but avoiding most of the baffling. It's that simple...