Discussion Starter
·
#1
·
Getting tired of the look and sound of your stock exhaust? Order a Cobra exhaust from
Riders Discount
for your Harley-Davidson today and instantly turn heads with some of the best sounding pipes on the market.
Available as slip-ons pictured here or full exhaust options, if you want it we have it for you.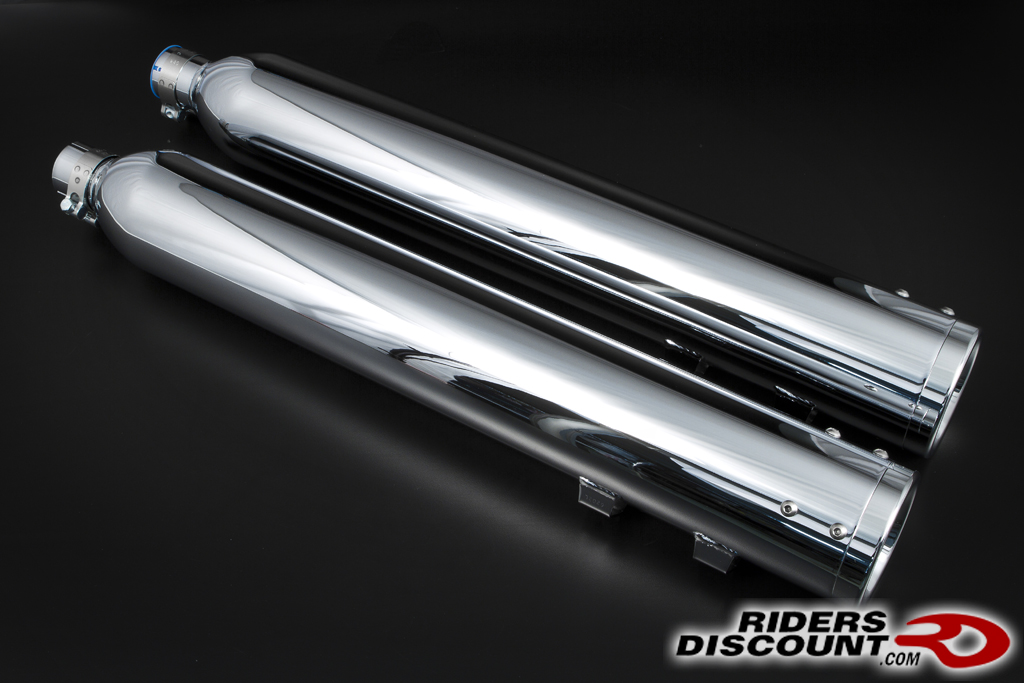 Installation is easy and pain free. Simply loosen the clamp on the OE exhaust, remove, and replace with the Cobra slip-on exhausts. Brackets are welded on in the exact same position as stock and the proper indents are added where necessary to fit around a frame or bracket, depending on your model.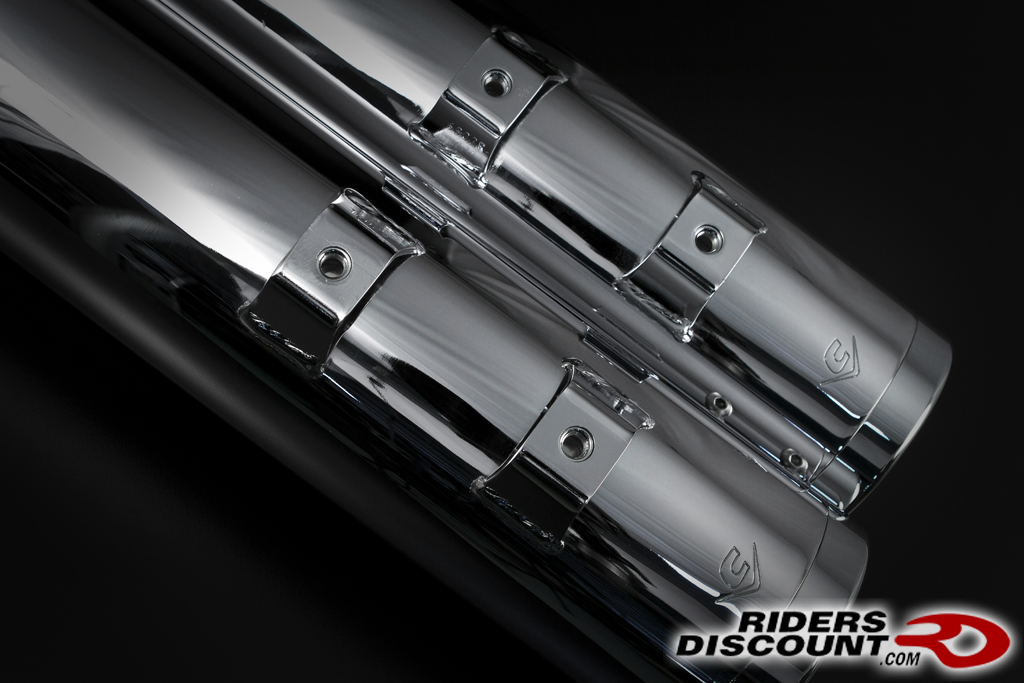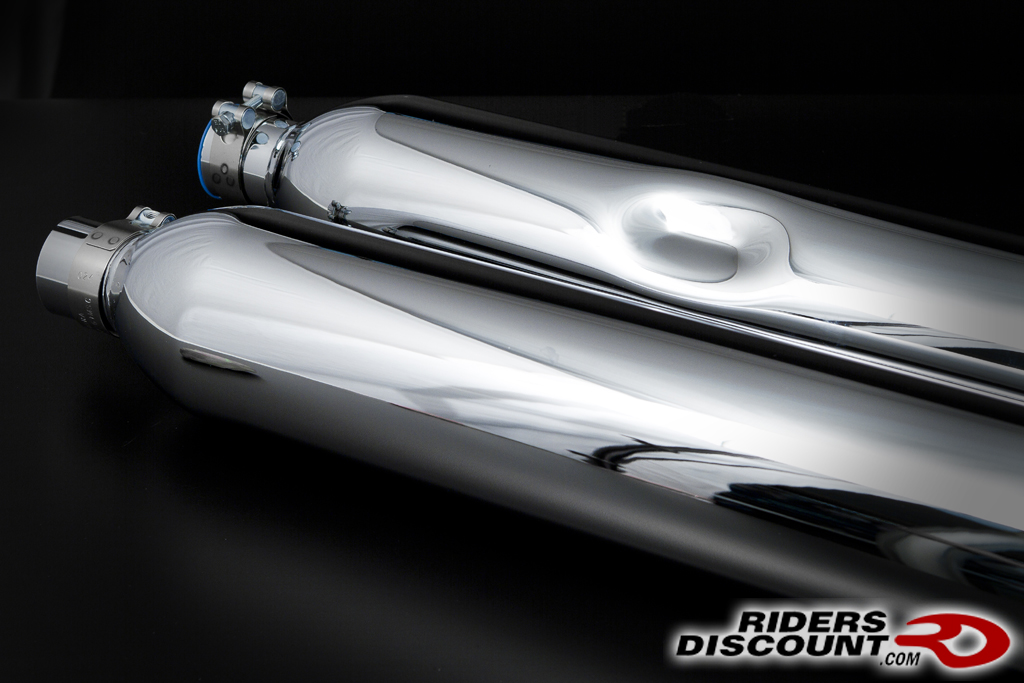 A variety of end cap options are available as well. Shown here is a straight cut with billet tips. However, you can choose from:
-- Upper cut (bottom edge extends farther than the top)
-- Slash cut (inside edge extends farther than outside edge)
-- Slashdown (top edge extends farther than bottom)
-- Scalloped (top edge extends farther than bottom, curved)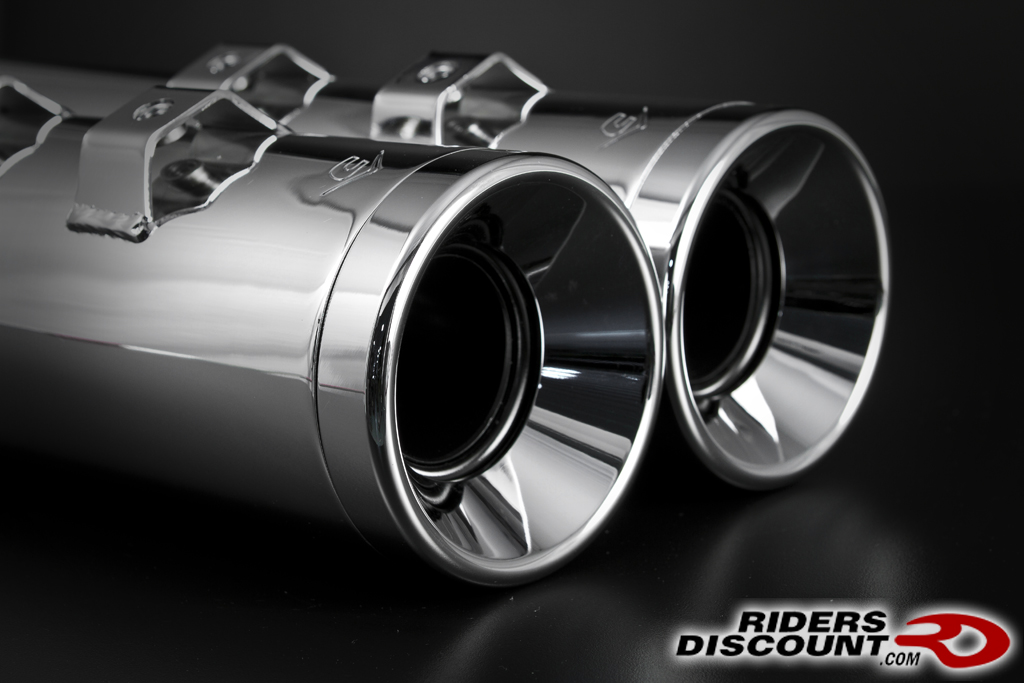 When you order your Cobra exhaust, ask about adding a jet kit if your bike is carbureted, or fuel management system if your bike is fuel injected to complete your order. Adding these pipes will make your bike run lean causing decel pops (backfiring) and generally rough ride. Cobra kits have everything you need to help your engine breather properly.
Not yet listed on our website, to order your exhaust or if you have any questions, give
Brad
a call at 866.931.6644 ext.
810
or send him a message through this forum. Is email more convenient? Write us at FORUM at RIDERSDISCOUNT dot COM, and we'll get back to you right away!