Discussion Starter
·
#1
·
Hey all,
Its been a while since I'd written one of these and felt its long overdue. So here's some light reading and good pics.
I feel it fair to mention that this particular project came to me 'third party', and all the materials were provided for me per customer specifications, so that's why its not an exact match, merely a ballpark comparison. I'll start by showing you my reference materials, and really the only thing I had to go off of: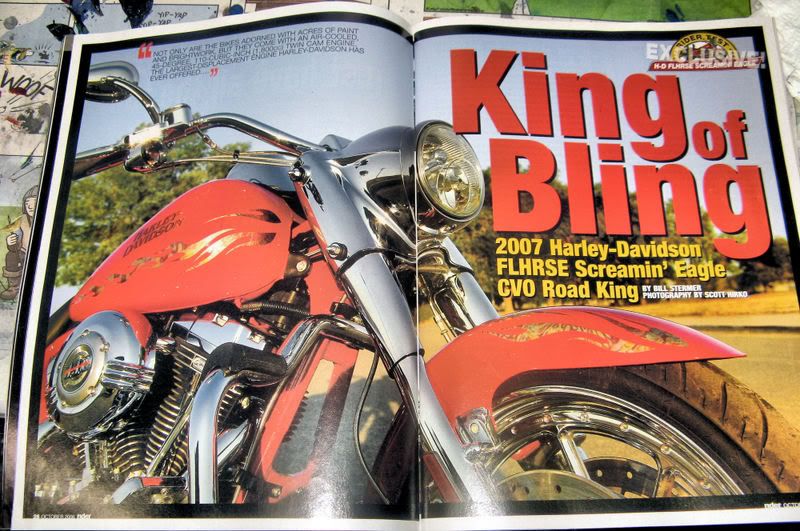 And here's a better image of this 2007 FLHRSE CVO I found on the web: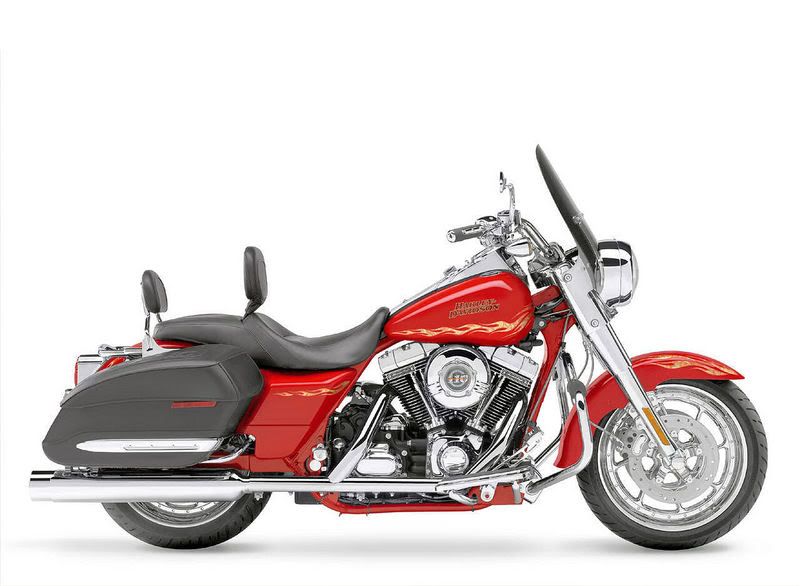 So moving right along, we start with one of these, a fiberglass half-shell provided by the SuperSeer corporation. Here you can see I've already done my prep which included sanding the gel coat, washing and cleaning, applying a spray fill primer and a sealer, then wet sanding with 600 grit. As you can see its ready for the base to be applied: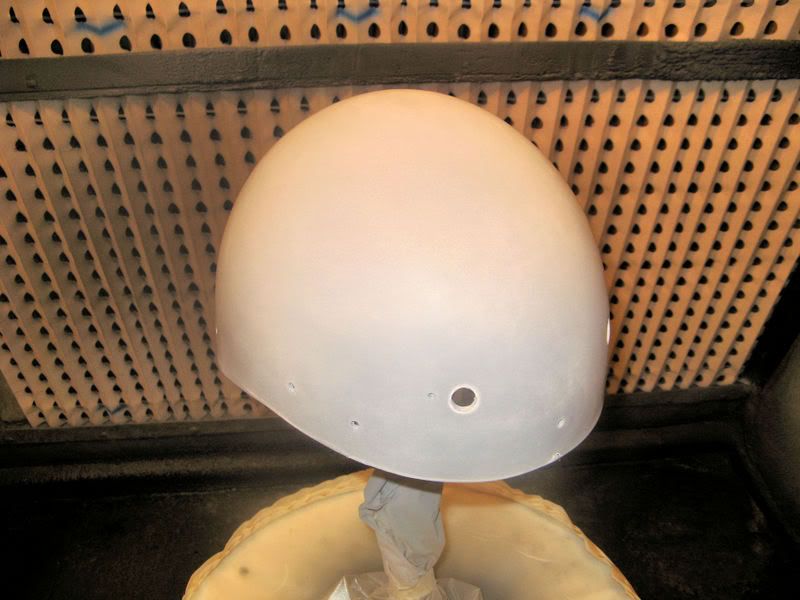 And now is a great time to talk about that base. I didn't have the actual colors used on the '07 I was imitating. So I used Harley Davidson Scarlet Red. This particular blend was available to me in a lacquer. Its important to mention that in most states, lacquers are rapidly becoming obsolete. Many of HD's colors are crossing over into urethanes now and it's a simple matter of changing the last digit of the prefix in the paint code. In short, 98603 = a lacquer, 98609 = a urethane. For this project I used HD paint number 98603 LZ.: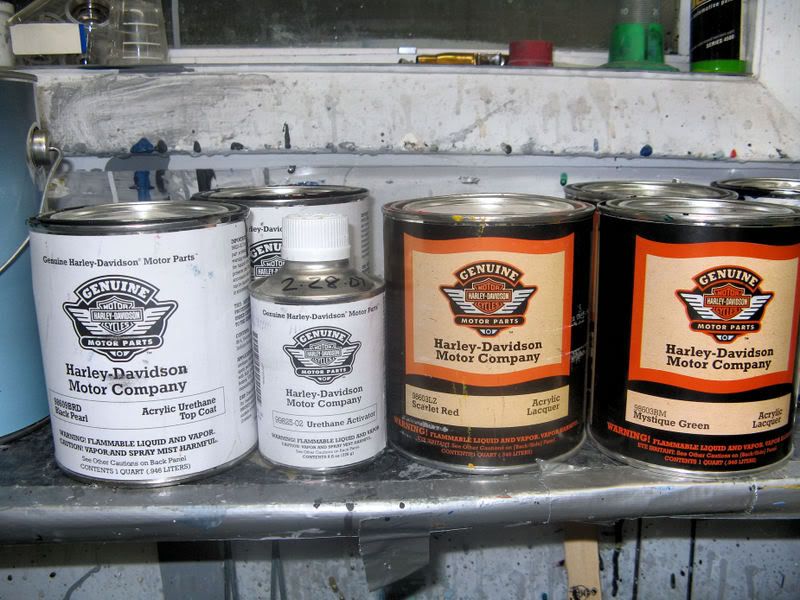 I laid down a nice even base as seen here: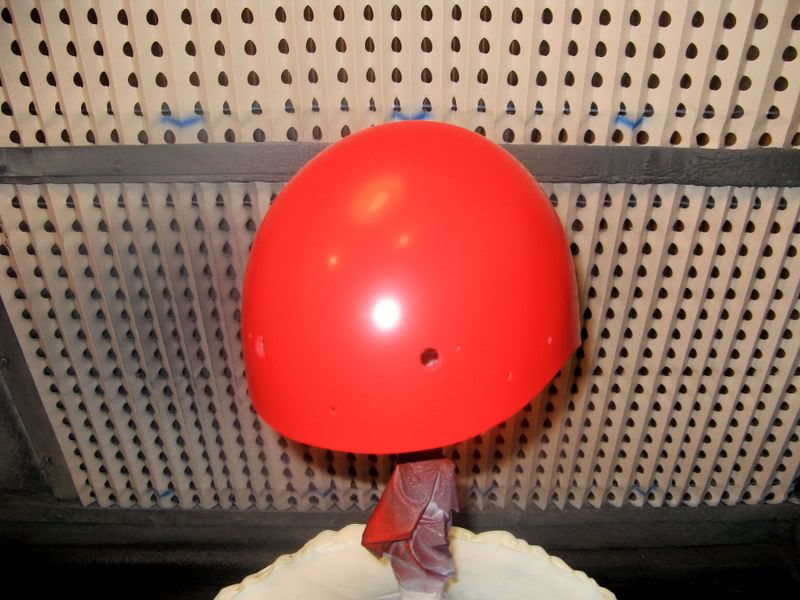 Now I was told the actual bike had a (and I quote) "glittery effect" over the red. I took this to mean there was a pearl involved which is pretty typical for most factory customs. But the customer wanted something with a bit more "bling" to it, so I used House of Kolor UMF01 Ultra Mini Gold Flake. I mixed about an 1/8 of a teaspoon with a clear lacquer and applied it over the base. Its difficult to see it, but you can see it well in some of the other shots.: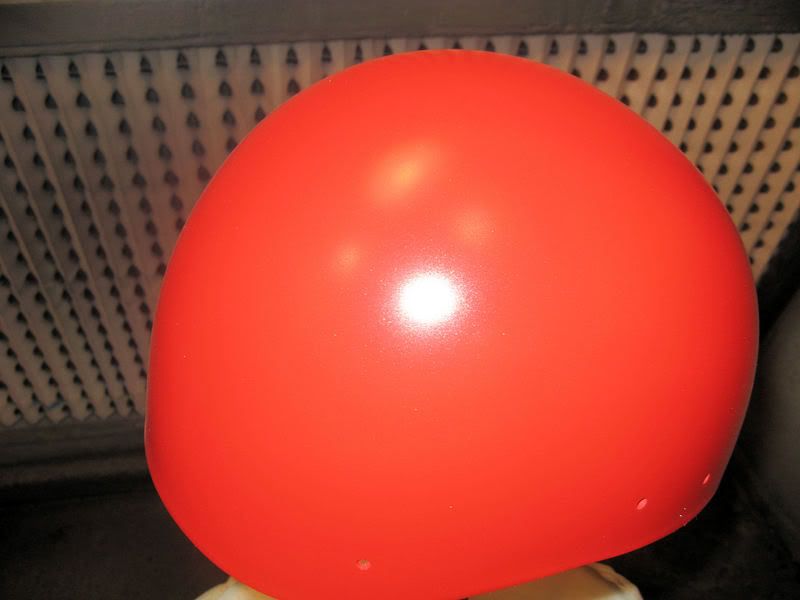 After I allowed it to flash off I lightly scuffed the surface with 600 wet and applied an ample flow of intercoat clear. The clear is basically going to help smooth out my surface because the metal flakes are literally just that, tiny little metallic squares. They don't always lay down flat, and I wanted something to help 'bury' them so they wouldn't cause any issues with the gold leaf.
(continued)