Discussion Starter
•
#1
•
My big girl came home the other night with a massive paw swipe wound on her side from a cougar or a very large bobcat. The vet connected all 4 holes, cleaned the wound and placed 2 drain tubes in the opening. She has to go back in 2 weeks to get the tubes removed. The hound's wounds weren't nearly as severe. We think the cat had him (the hound) down and Gretchen jumped the cat to get it off him based on the wound pattern.
They will be fine. This isn't anything new for my mutts. It still beats living on a chain.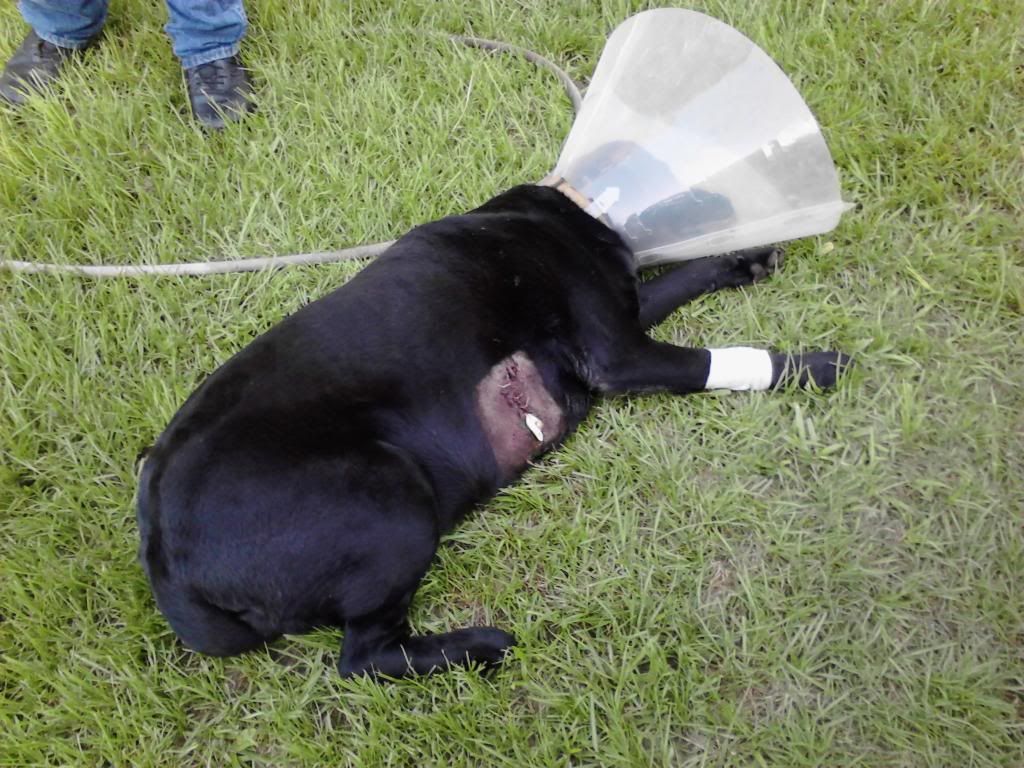 Between pain meds and my coddling it won't be a bad recovery for either of them.