Discussion Starter
·
#1
·
After 20 years without a Harley, I went out on what would have been my 28th anniversary (last Friday) and bought a 2015 Heritage Softail: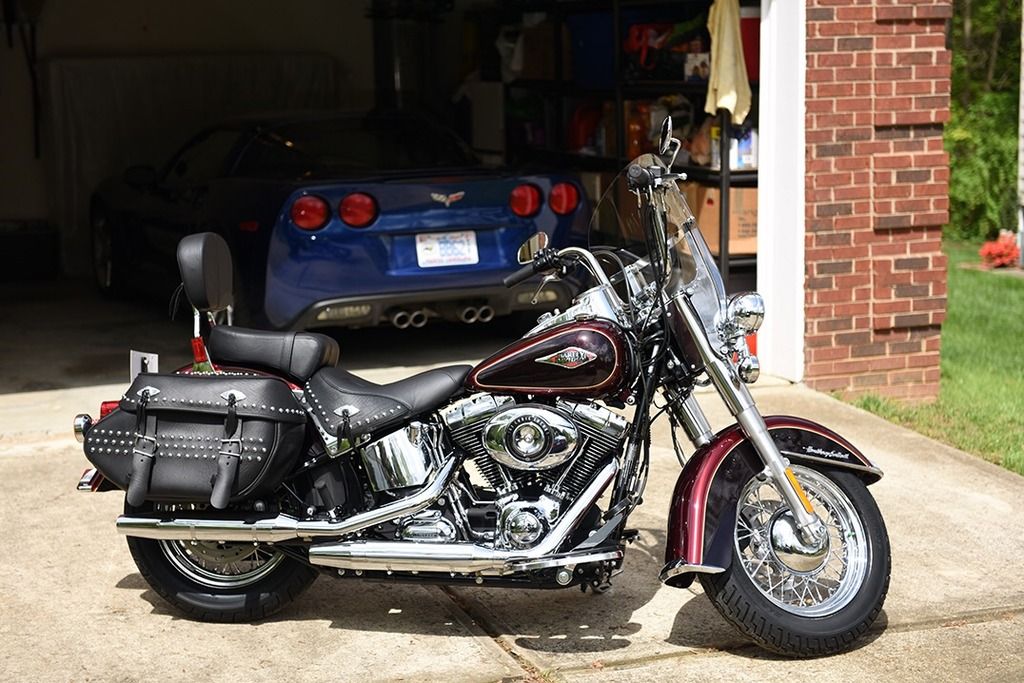 I had been looking at Harleys for the past year, and I finally decided to go for it. It's a good way for me to clear my head, or at least it will be when I become more confident with the bike. My first bike was a 1994 Sportster, which I only had for a year and a half. My wife was happy when I let it go, the primary reason I sold it. Since she passed a year ago, I felt it was time for another.
Besides being new to the forum, I am also relatively new to the South. (North Carolina is still considered the South, right?
) I have been in the utility industry for 33 years as an operator, electrician, and an engineer - all but one of that in nuclear - including the Navy, 25 years at San Onofre (Southern California), and now at a research group in North Carolina for the past year after San Onofre shut down in 2013.
I am hoping to learn more about my bike and places to ride in my area. For the past year I really haven't gotten out much and am still trying to adjust to being alone, and hopefully this will help me work on that. Day rides are what I'm looking for at the moment, and I think North Carolina should offer many beautiful places to explore as I break in the Softail and me.
David