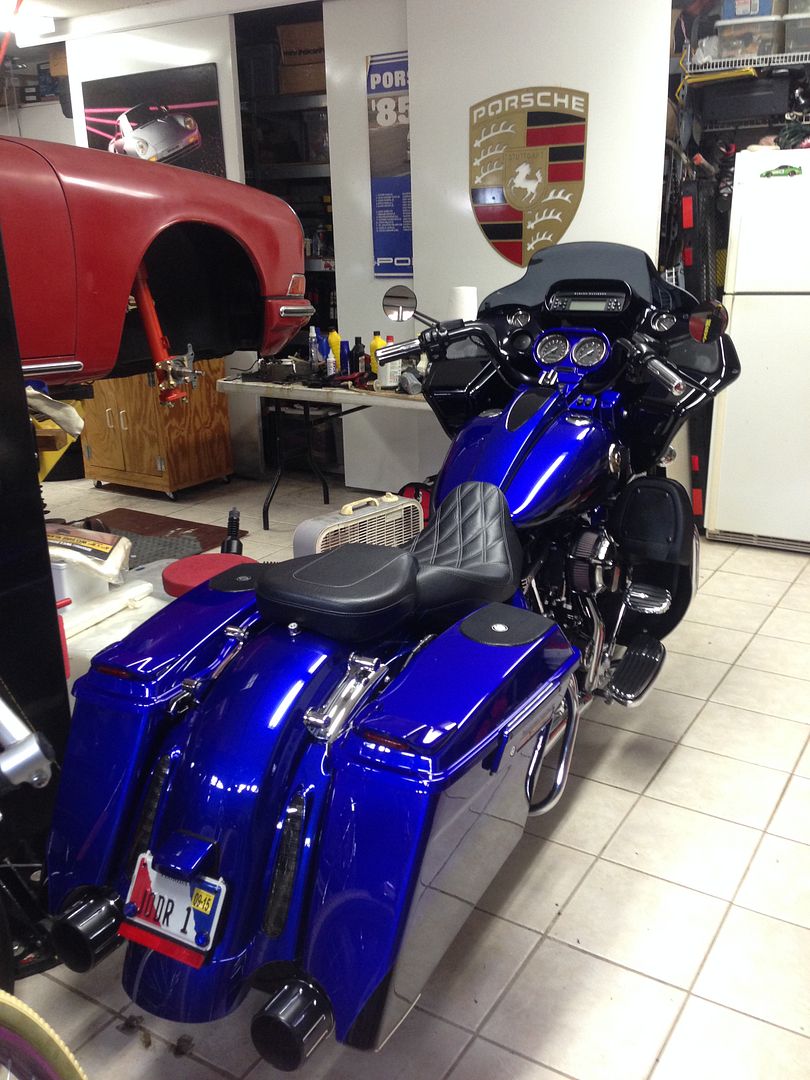 Must have mods - Road Glide Custom CVO
The king is dead, long live the king!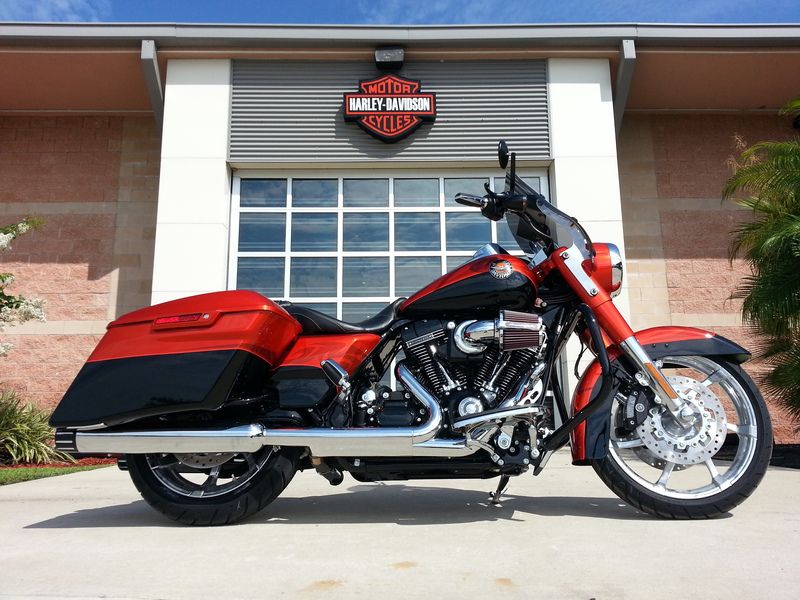 Purchased on August 28, 2014 from Space Coast Harley Davidson - Palm Bay, FL
2014 Road King CVO in Tribal Orange and Galatic Black with Aztec shadow graphics
The deal:
25.5K for my '12 RGC CVO (no tour*pak - I gave that to a friend (Cory here in the forum), and I kept the passenger backrest, Headwinds fog lights (can't get those anymore), GPS, heat shields, fans...)
27,241.09 OTO for the '14 RK CVO with the following parts list:
4-Point Docking HW Kit in Black - 523000354
Large Rear Docking Hardware Cover Kit - Black (Need 2 kits) - 48223-10
Rear Saddlebag Guards - Black - 46548-03 (comfort styled not available in black )
Transparent Paint Guard Kit for Saddlebags - 11100098
Service Manual
CVO Supplement Manual
Parts Catalog
Long Angled Adjustable Highway Peg Mount Kit - Black - 50500167
Jiffy Stand Extension - 50000023
Men's PowerHouse Jacket – Large - 97429-14VM
1st service (oil/filter change)
Additional mods to perform:
Fullsac 2.0 muffler cores to get additional sound from the stock units... I like how the stock mufflers look
Fuel Moto ceramic coated headpipe (take off from my previous bike)
Power Vision (take off from my previous bike, just need to buy the license)
Color matched saddlebag spoilers with light
Wards fans (take off from my previous bike)
Harleygoodies floorboard extensions (well vtwingoodies now -
http://www.vtwingoodies.com
)
Headwins Caliper Mounted 2" Lights. Modified with LED lights. These are also take offs from my previous bike. And you can't get them any more... they match the style of the muffler tips.
Custom Dynamics front LED Turn signals/driving lights (take off from my previous bike)
AirMaster Reflective Smoke Saddle Shields - Küryakyn (also from my previous bike)
Harley finally came out with levers for the hydraulic controls... going with the edge cut units - part # 36700067
And I want a power outlet for the air compressor - for any emergency - part #69200091
I need better front suspension... going to change the fork oil for the heavy one and see if that helps... but looking for suspension vendors that have something for the new bikes...
EZ Up Wheeldock center stand - thank you Cory!!
Ok... a few more photos...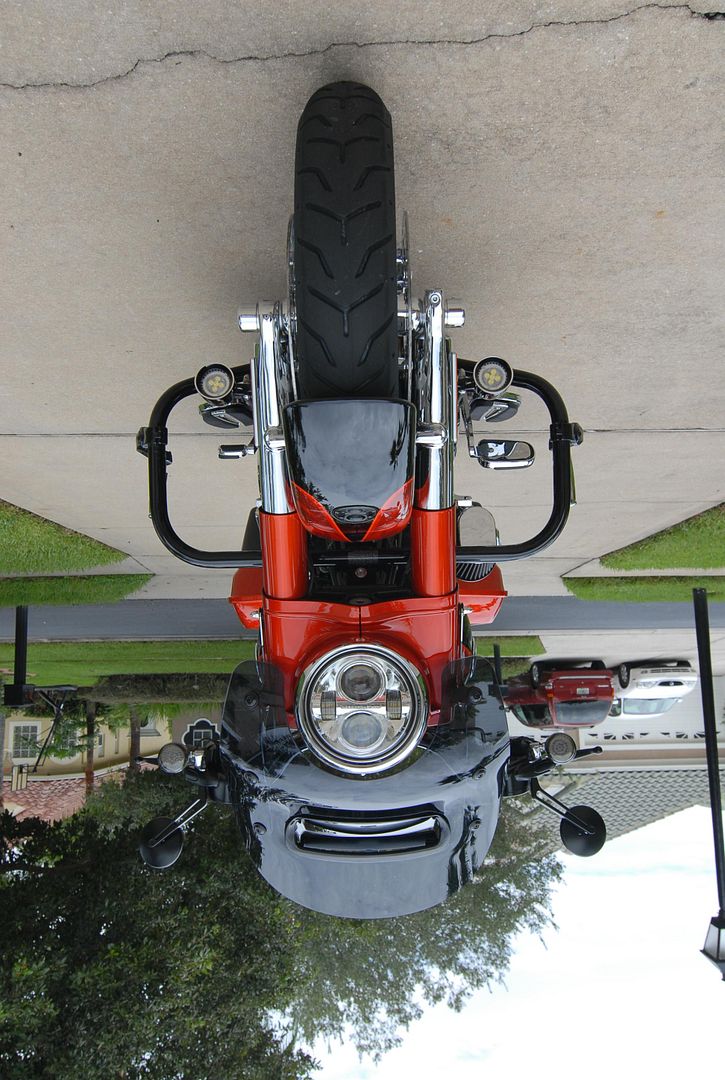 Naked!!