Discussion Starter
·
#1
·
Found myself with some time yesterday, as my wife accepted a Substitute teacher job, which she rarely does. So I went for a ride. Decided to try and get my digital camera mounted for some photos. I don't have a camera mount, so I had to get a little creative.
Was a great ride, down to Brunswick, MD and the Potomac River, across the river into Virginia, and back into MD near Harper's Ferry. Stopped by Panera Bread for a Frontego Chicken Sandwich on the way home. Mmmm.
Lots of snow melting, so I rode through many "snow melt streams". Bike's a mess now, but it'll clean up just fine, I reckon.
Had my Warm N Safe jacket liner set on low, and was nice and toasty.
The camera is mounted on the right rear, facing forward. Kind of a cool perspective. I used the Intervolometer, which is Canon speak for a time lapse setting. The camera took a picture every minute while I rode. Most of the images were blury, but here are some that turned out OK......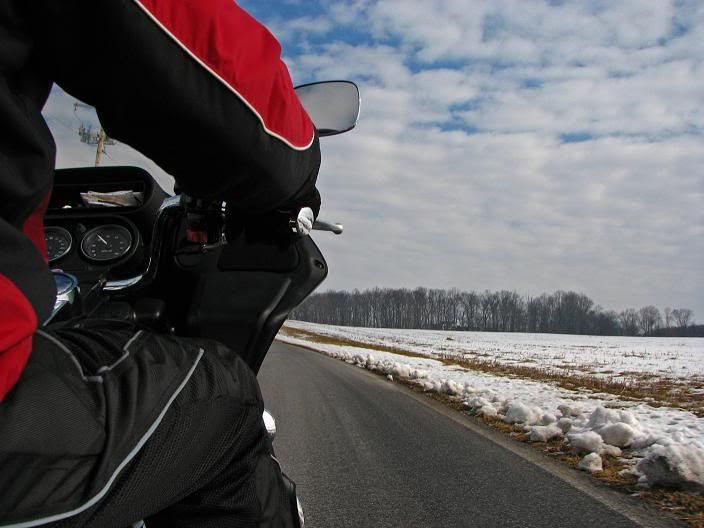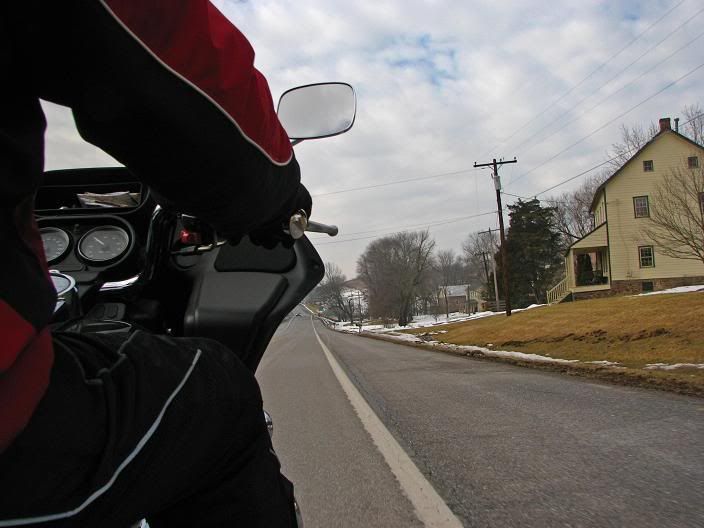 The Glide next to the Potomac River.....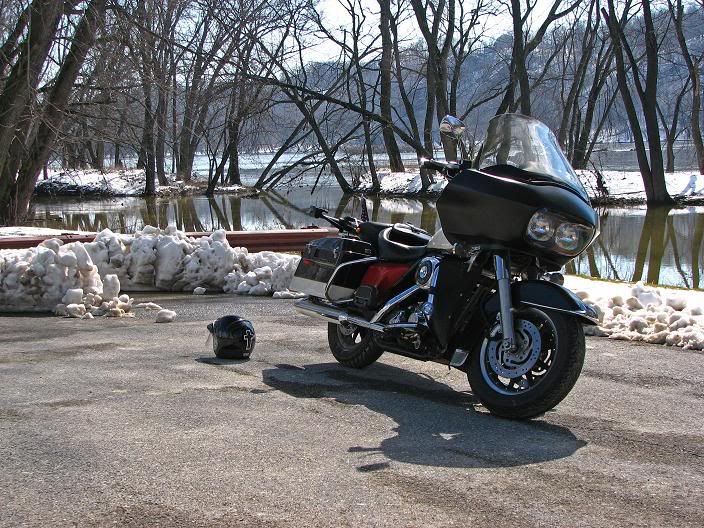 Brunswick is a big railroad town. Originally B&O, now CSX. Waiting for the coal heading east.....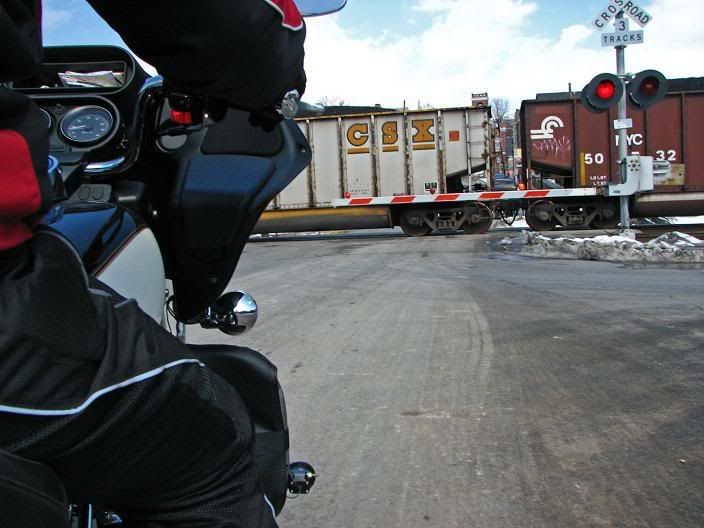 Back on the road....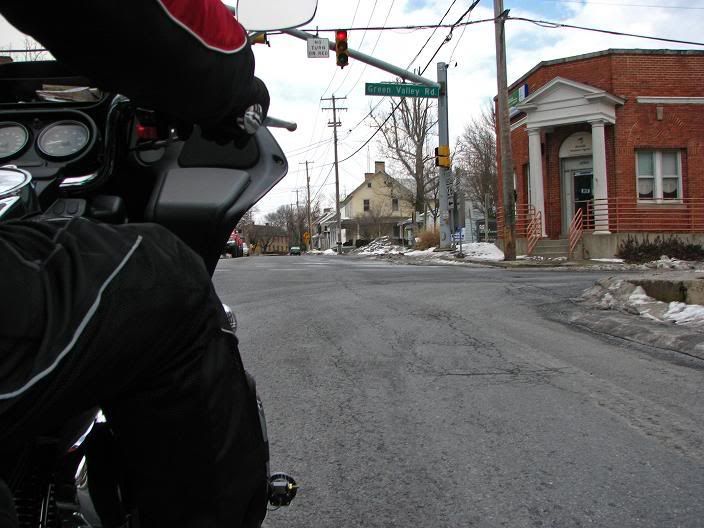 Got smart late into the trip, and changed the camera angle out just a bit. Like this better. Here are two of my favorites from the day.....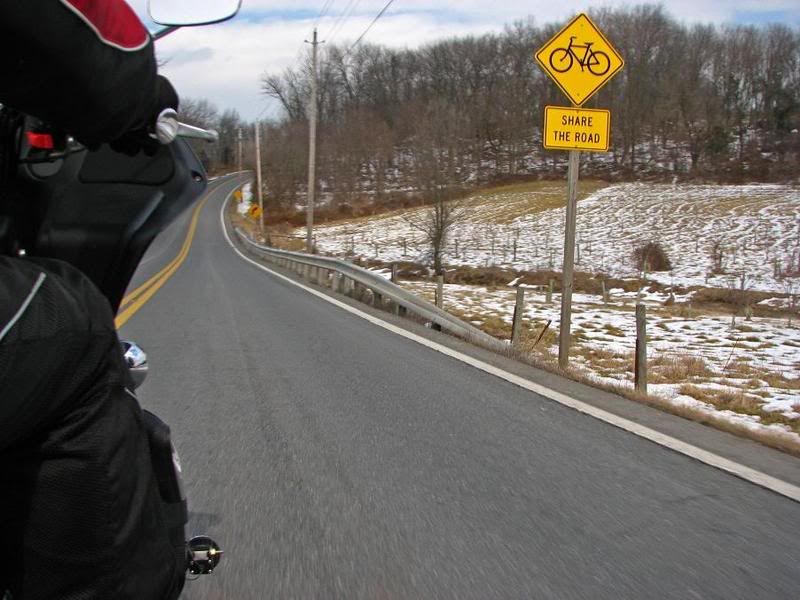 Oh yeah, almost forgot. My *******/poor man's camera mount......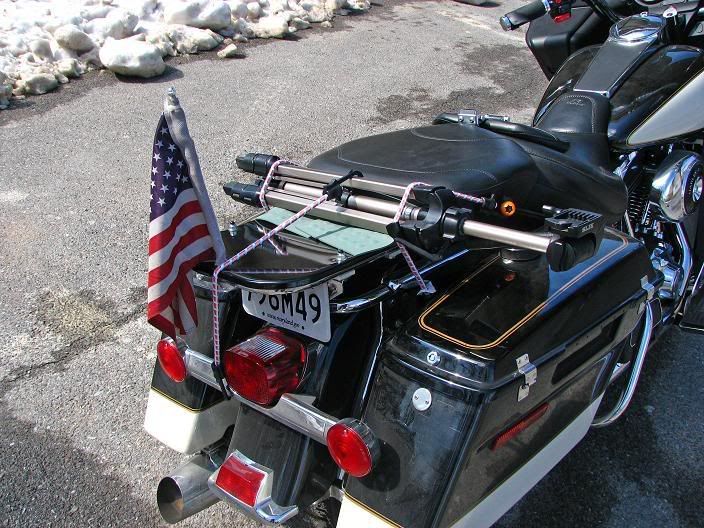 Will keep making adjustments, and see if I can get more of the photos to turn out. I'll start by increasing the aperature and going faster with the shutter speed. I'll turn off the image stabilization as well.
Hope you enjoy.
Ride on, ride well.
Doug
"I took the one less traveled by,
And that has made all the difference."