Ever want to make a run to the store or fast food restaurant on your bike only to realize you won't be able to take it with you on your bike and don't have time to eat-in? Or do you have items that are just to bulky and uncomfortable to fit in your jacket and just don't want to take a backpack? The Nelson Rigg CL1010 available from
Riders Discount
is what you're looking for!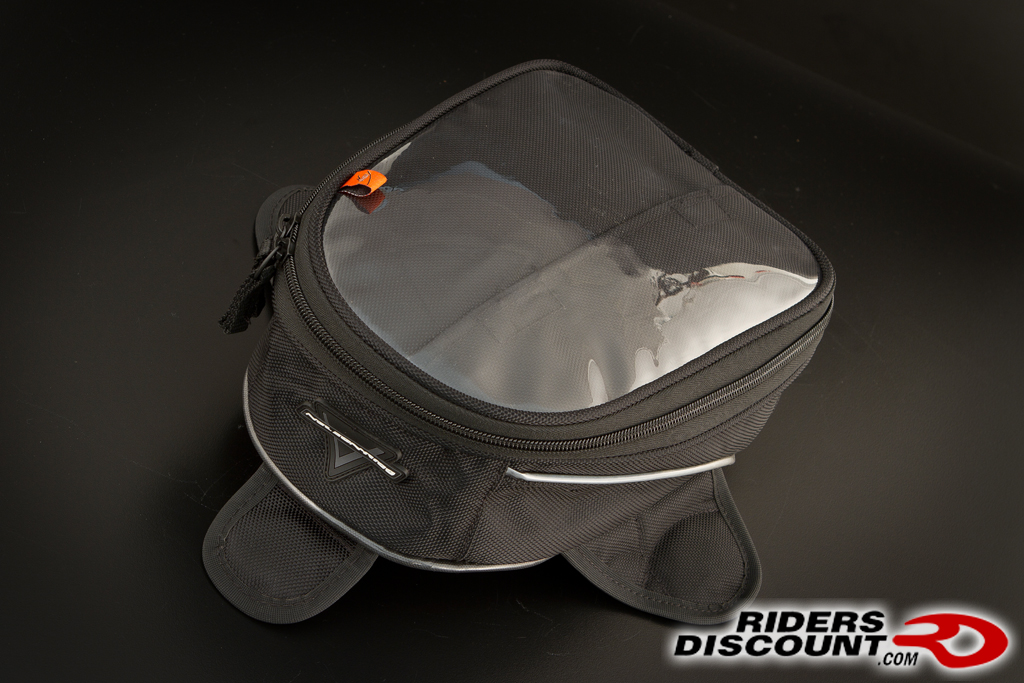 This item is not yet listed on the website but if you would like to place an order or have any questions, give
Brad
a call at 866.931.6644 ext.
810
. Is email more convenient? Send us a message through this forum or write to us at FORUM at RIDERSDISCOUNT dot COM, and we'll get back to you right away!
Small and compact, it's big enough to keep all your little small things stored while riding and can be easily carried with its convenient carry strap. For reference we have Knox Handroid Pod gloves, keys, wallet, phone, and a pack of gum that all fit. If you prefer numbers, the interior compartment measures 10"L x 7"W x 3"H with about a 3.5L total capacity.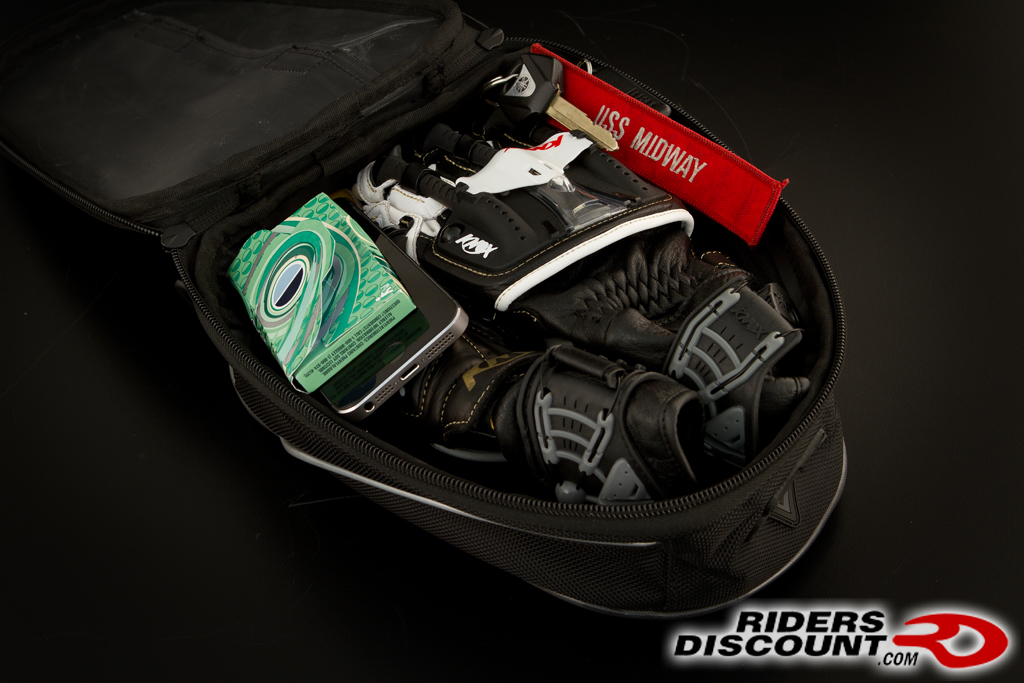 Constructed from Tri-Max ballistic nylon, the CL-1010 maintains its shape. Reflective piping accents the lines of the bag.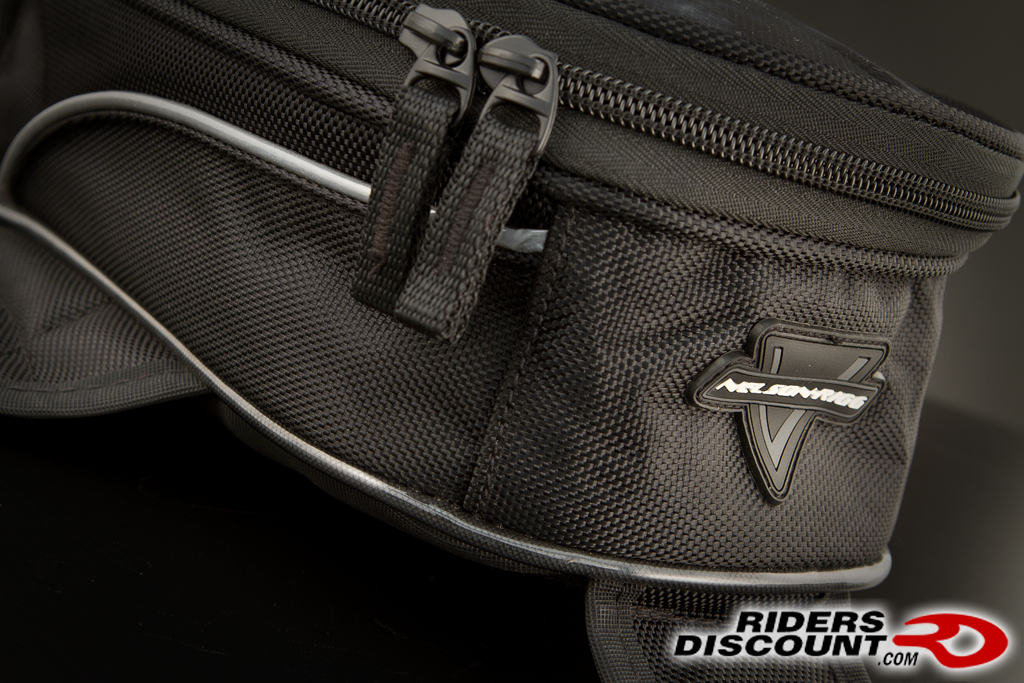 On top you'll find a map pocket. But for those of us that don't use physical maps anymore, this will fit even the most gigantic of phones. (pictured is the iPhone 5S)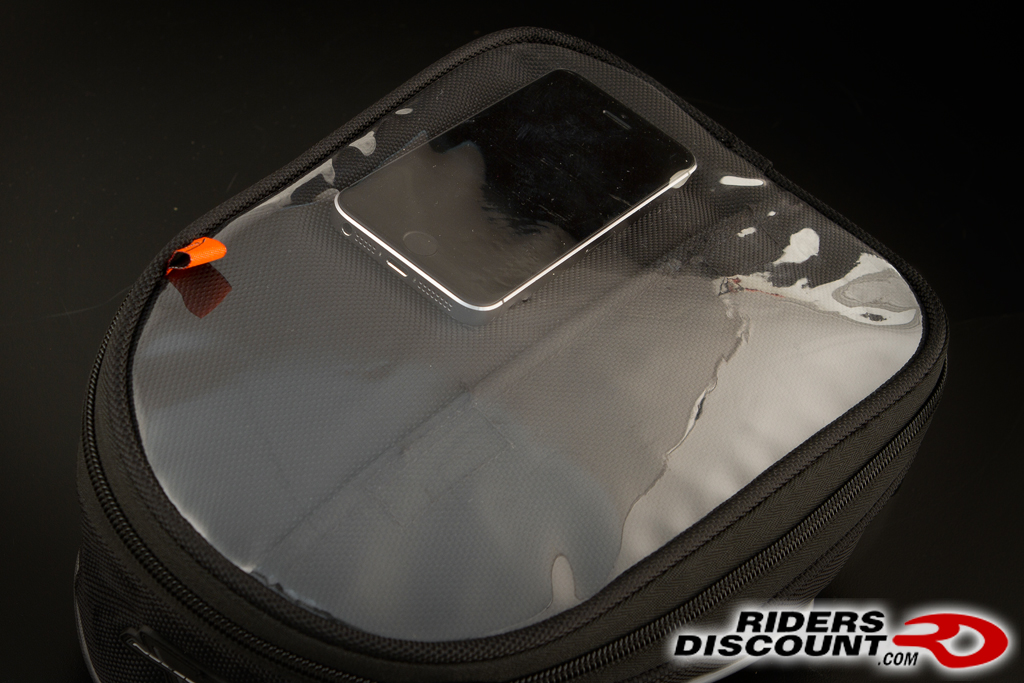 Here's how it looks on our 2013 Triumph 675R -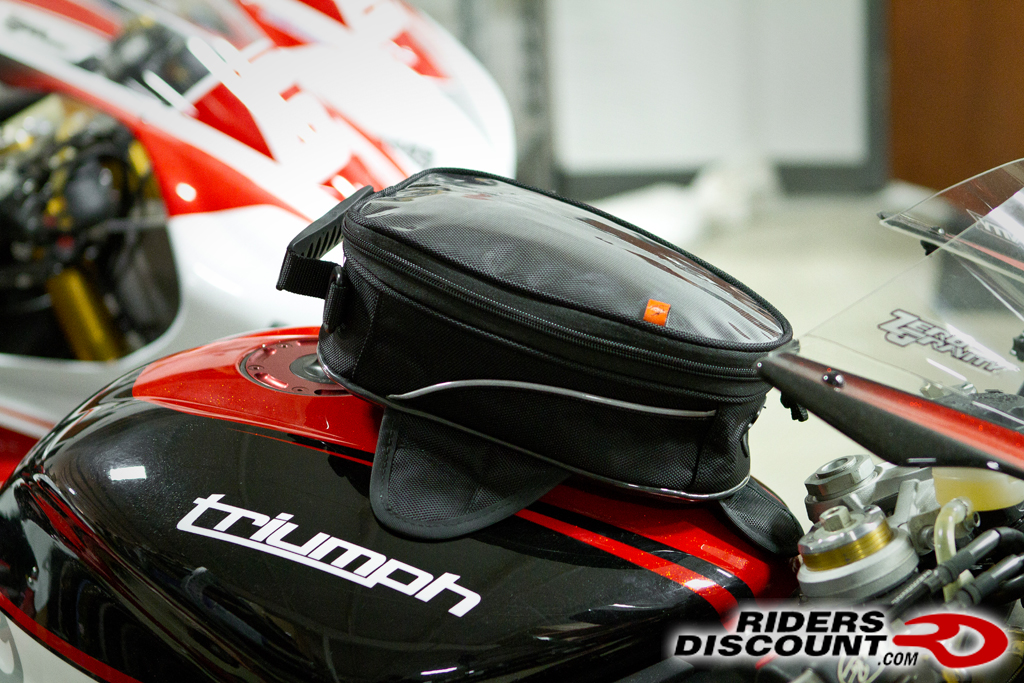 Available as a magnetic option shown, or with straps for those that do not have a magnetic tank. The strap version can accommodate optional suction cup or hook mount kits (sold separately). Be sure to let us know which option you prefer when ordering!