Discussion Starter
·
#1
·
Good day all!
I just picked up my '15 XL883L last night, and I'm looking forward to learning about all the things that I can do to it.
I've been riding for years, though this is my first Harley. I've had a Suzuki GS550 and a Kawi Z750S in the past, and I must admit that this is a much smoother and all around better bike.
I came looking for info on a few things, which I may post specific questions later. For now I am gonna take a look around and see what's out there.
I know on previous forums that I have joined, the unofficial, unwritten rule was that without pics, it didn't happen, so below is the only pic that I've been able to take (picked it up a little before 6 last night, so just pretty much brought it home).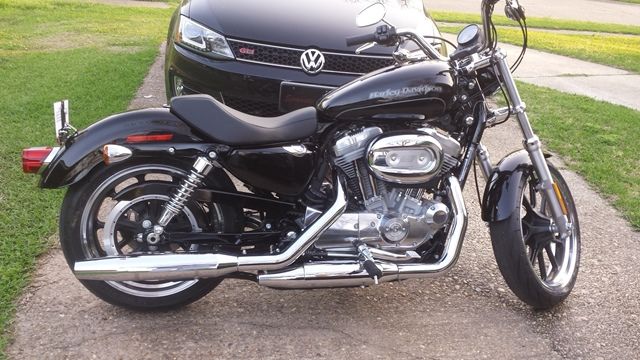 So far the only mods that I have planned are a two up seat with sissy bar (being installed on Tuesday, and was part of my deal), some sort of throttle lock/ cruise control, and a small handle bar bag of sorts (something to carry registration, insurance, etc around in).
Exco