Obama's minimum just desert, is that nobody with sense can see his face, or hear him speak, without automatically overlaying his image in their mind's eye with the common Alfred-E-Newman goofy big-eared caricature cartoon, just dripping with arrogance and condescension. Detestable cur.
It also causes me to gag and spit.
For those with less imagination , this may help......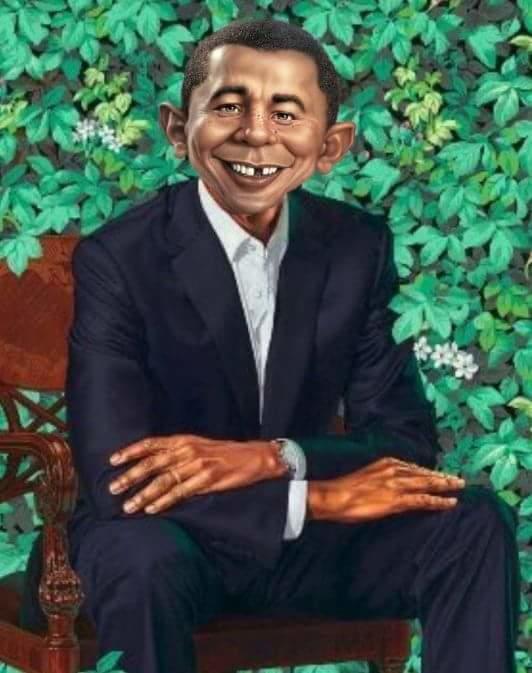 CROOKED OBAMA PANICS! Deep State Reporter Isikoff Releases His "Leaked" Call – Former President's Fingerprints All Over Attempted Coup and More Documents Are Coming!
Disgraced former President Barack Obama appears to be in a panic. General Flynn is now in the clear and the Durham investigation is ongoing. More documents are about to drop. There are rumblings that former members of his FBI (e.g. FBI General Counsel James Baker) have flipped and are working...
www.thegatewaypundit.com