Most of us love a good looking, clean bike. All new from Star Brite are four different solutions to help you get your bike as clean as you'd like.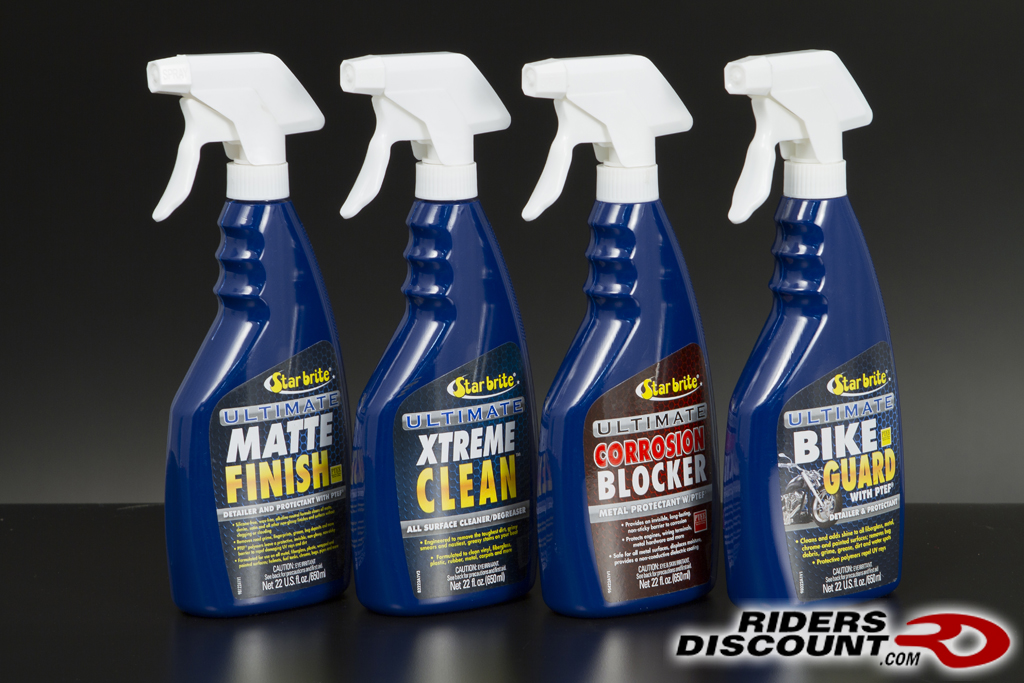 Those of you with matte finishes know how hard it can be to keep clean. Star Brite's Ultimate Matte Finish with PTEF (polytetraflouroethylene) is formulated specifically to clean and protect all matte, denim, satin, flat and other non-shiny surfaces. It also adds a protective, non-glossy PTEF polymer barrier to help repel grime, greasy smears and UV rays that can cause the finish to become dull and faded. It is also a very effective waterless cleaner for fast cleanups.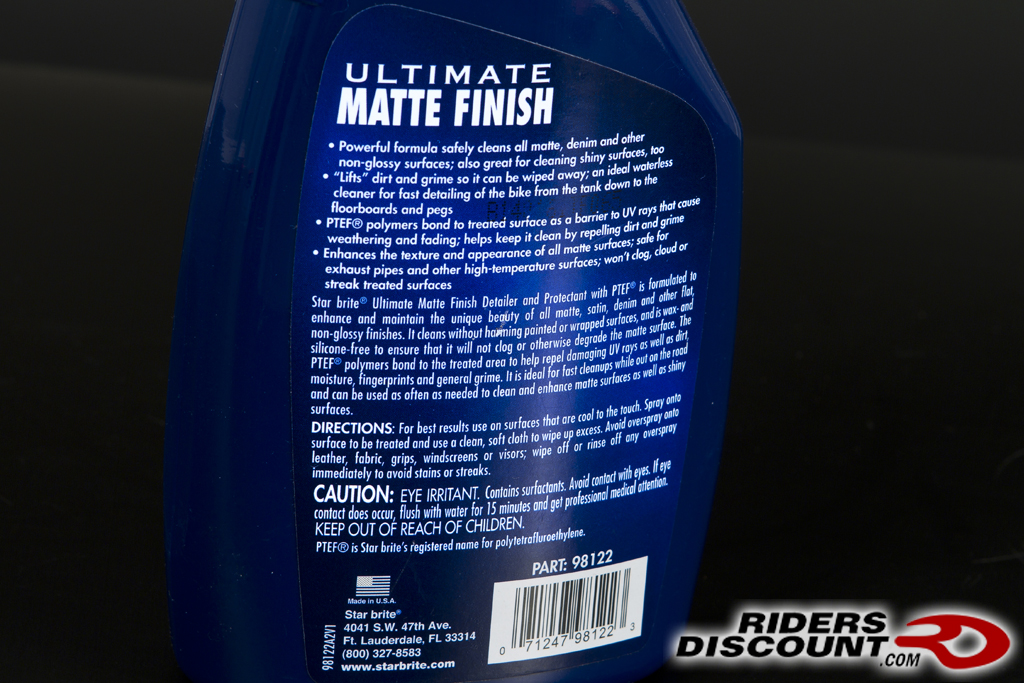 Keep your wheels, header, or frames looking as good as new with Star Brite's Corrosion Blocker. Star Brite's Ultimate Corrosion Blocker with PTEF was created to deliver the most effective protection for all metal surfaces. Unlike aerosol protectants that are either runny or create a gooey, sticky mess, Corrosion Blocker quickly cures to form an invisible, tack-free and durable finish. The formula will not harm wiring, paint or wrapped surfaces. It delivers long-term protection for engine blocks, frames, wheels, spokes, tools, trailers and all other painted, bare or polished metal surfaces.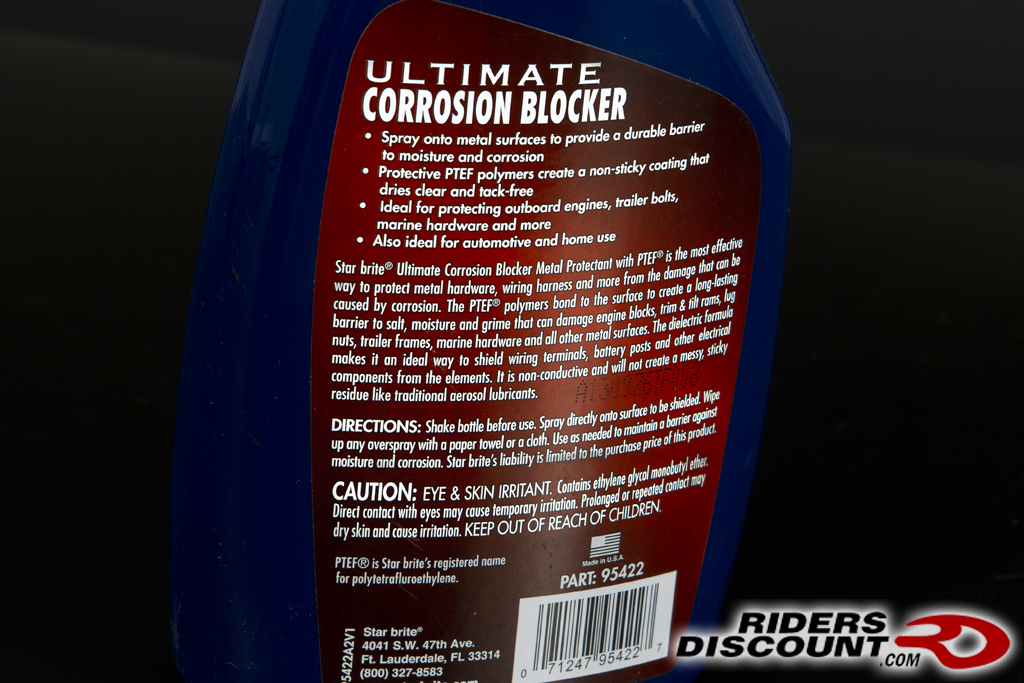 If you need to get rid of those unsightly bug splatters or other road debris, the Xtreme Clean is your weapon of choice here. Star Brite's Ultimate Xtreme Clean is formulated with the latest technology ingredients to be the toughest crud-buster ever. The special chelating agents attack road grime, bug bits, bird deposits, greasy smears and more, breaking the bond that holds them to the surface so they can be wiped away without heavy scrubbing. However, unlike most all-surface cleaners that use cheap, harsh ingredients, Xtreme Clean does not contain caustic, dangerous chemicals that can damage the finish. Xtreme Clean is safe for use on all metal, fiberglass, plastic, chrome, stainless, wrapped, leather and rubber surfaces.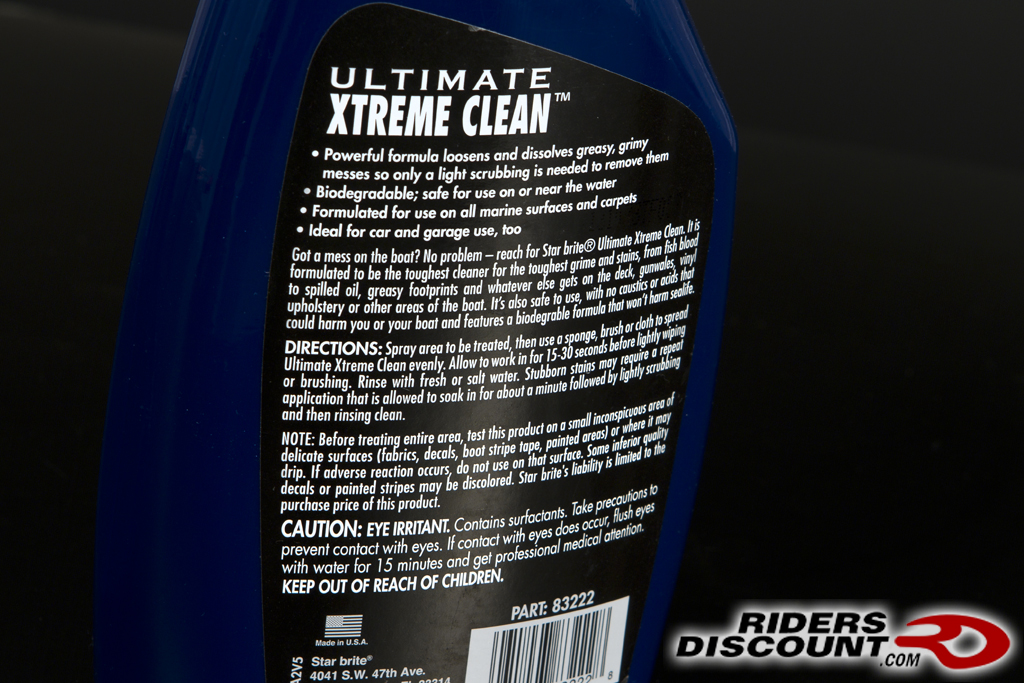 Or if you just need a quick shine, the Ultimate Bike Guard gets you looking great with a couple wipe downs. Star Brite's Ultimate Bike Guard with PTEF lets you detail and shine the bike in minutes while also adding a protective PTEF polymer barrier against damaging UV rays and grime to keep it looking good. Spray it onto the bike or a cloth, wiping it evenly across the surface, then lightly buff to reveal a clean, shiny, "bike show quality" finish. Ideal for cleaning and enhancing the appearance of all stainless, chrome and painted surfaces, as well as plastic, rubber and leather.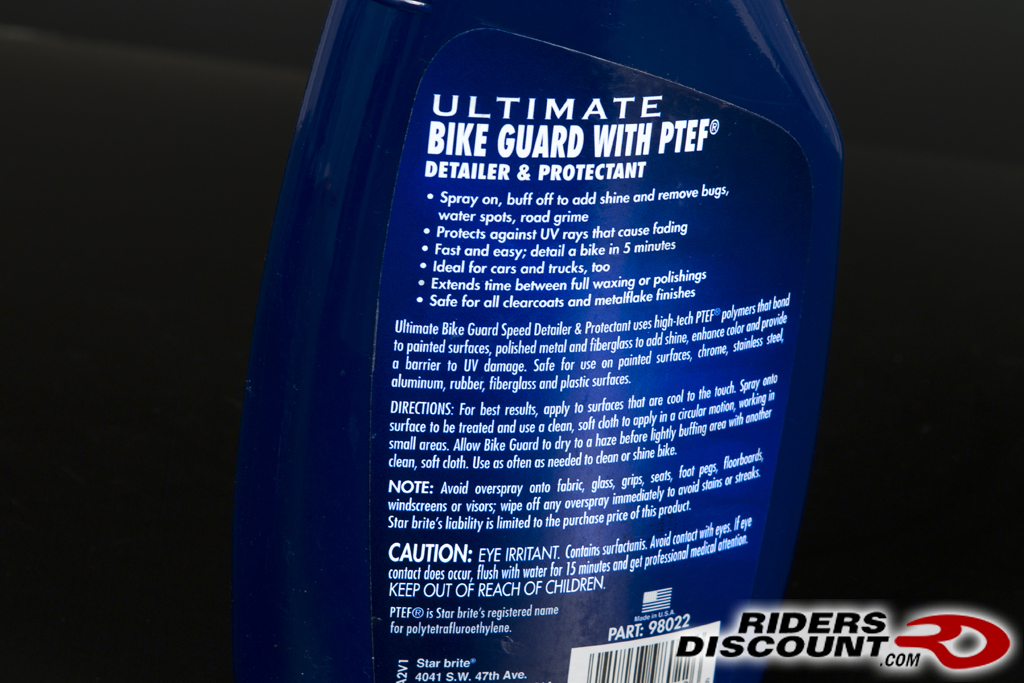 Available as a kit or individually, send
Casey
a message through this forum to order or give him a call at 866.931.6644 ext.
822
. Is email more convenient? Write us at FORUM at RIDERSDISCOUNT dot COM, and we'll get back to you right away!