Discussion Starter
·
#1
·
Saddlemen is well know for their high quality seats, and
Riders Discount
has the entire line available to you at the best prices around. Make your next cruise a whole lot more comfortable by picking one up for your bike.
Saddlemen seats have always been highly rated in terms of their style, comfort and quality. Their seats take styling cues from the bike that they are designed to fit, so instead of getting a generic looking seat, you get one that fits perfectly and looks like belongs on your bike. Saddlemen also uses a variety of comfort features to reduce fatigue and make long stints in the saddle easy. Their proprietary SaddleGel really does an amazing job of absorbing vibration and road bumps. The fit and finish is top notch and the SaddleHyde cover wraps everything up in a durable, but soft outer layer.
From the ultra-comfortable Explorer line to the slim-line Profile and Renegade solo seats, Saddlemen has something for nearly every application, no matter what style you're going for. These are not available on our website, so be sure to contact Brad at 866.931.6644 ext. 810 if you're interested. Just let him know what you need and he'll make sure you get the best price possible.
The Saddlemen Explorer with driver backrest, shown here for the Dyna Wide Glide.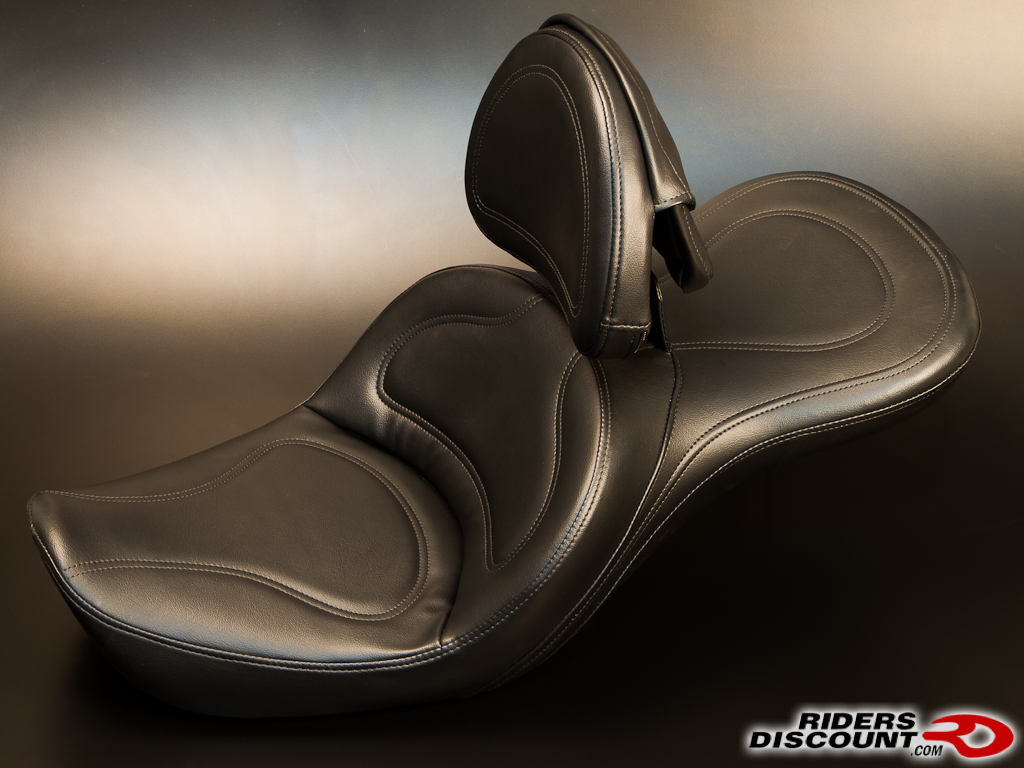 The Saddlemen Explorer G-Tech seat features gel channels inside and memory foam on the surface. (Shown here for HD Touring models)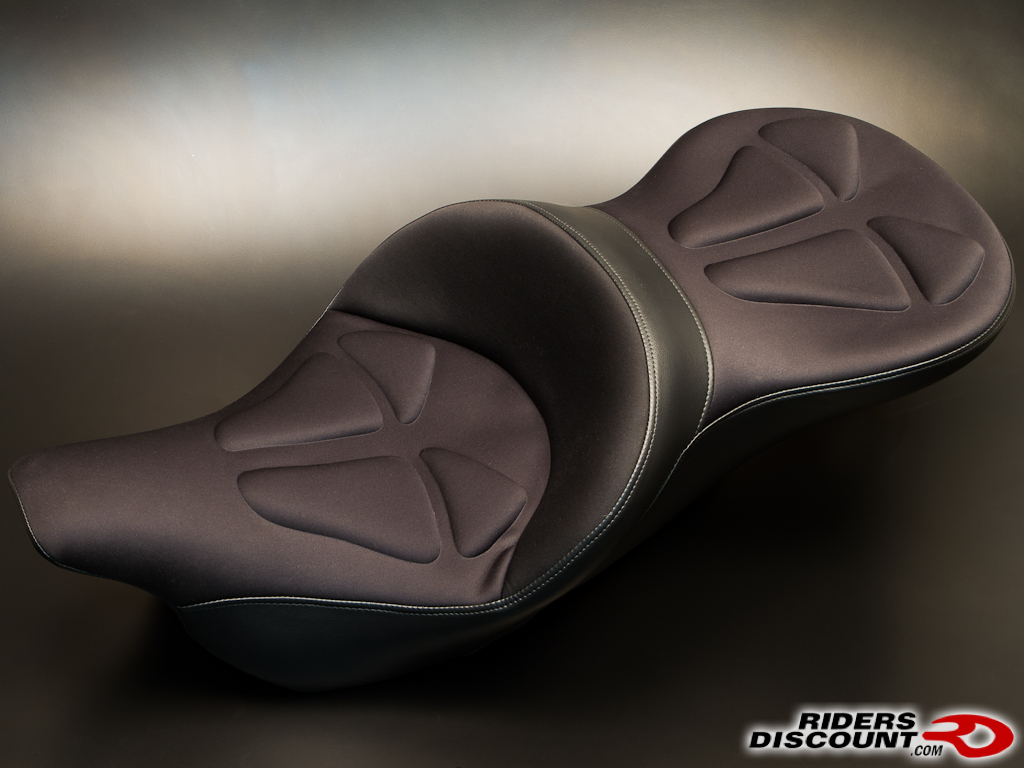 Saddlemen also offers a variety of solo seats. Pictured here is the Renegade Studded solo seat for the Road King.