If you have to park your motorcycle outside in a public area for an extended period of time such as an apartment building, college campus, or office parking and need that peace of mind that nobody will take your baby, check out the Scorpio SR-i900R alarm system available at
Riders Discount
.
Pictured from top left - AC Adapter, Main Harness, Scorpio Alarm Module, Scorpio Transceiver, Accessory Harness, Generic Connector Kit, Ignition Disabler, and Perimeter Sensor.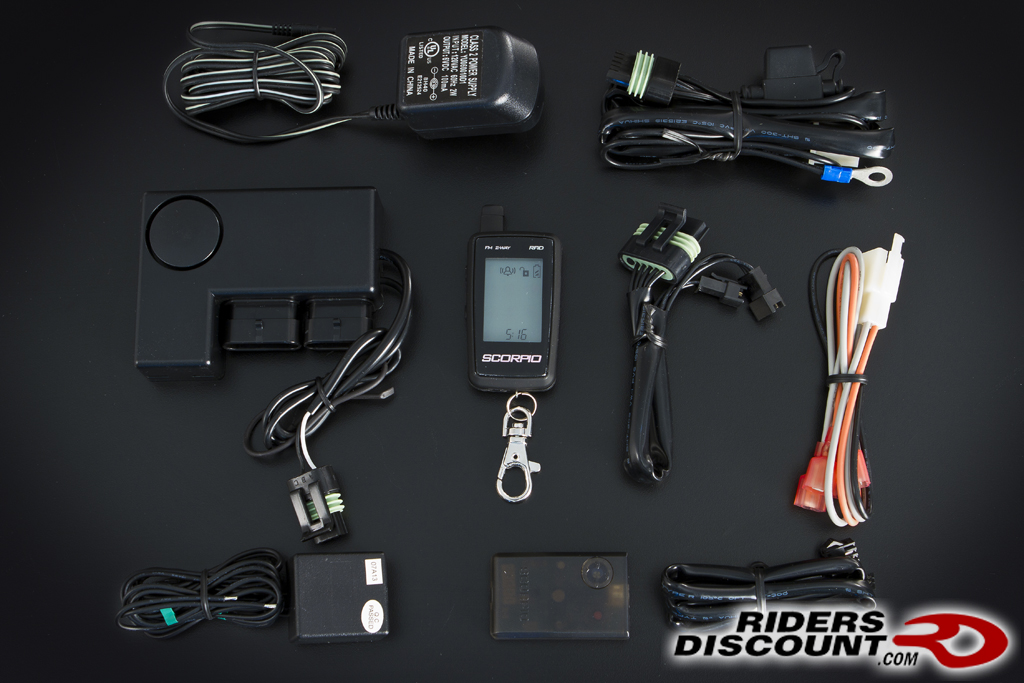 Fully functioning two-button transceiver has a backlit display showing you the exact status of your motorcycle. This has the option to alert you via vibration or audible tone. Using RFID technology, you simply need to walk up to disarm your bike, or walk away to arm it. No need to fumble with the fob or suffer from false alarms when you're using your own bike.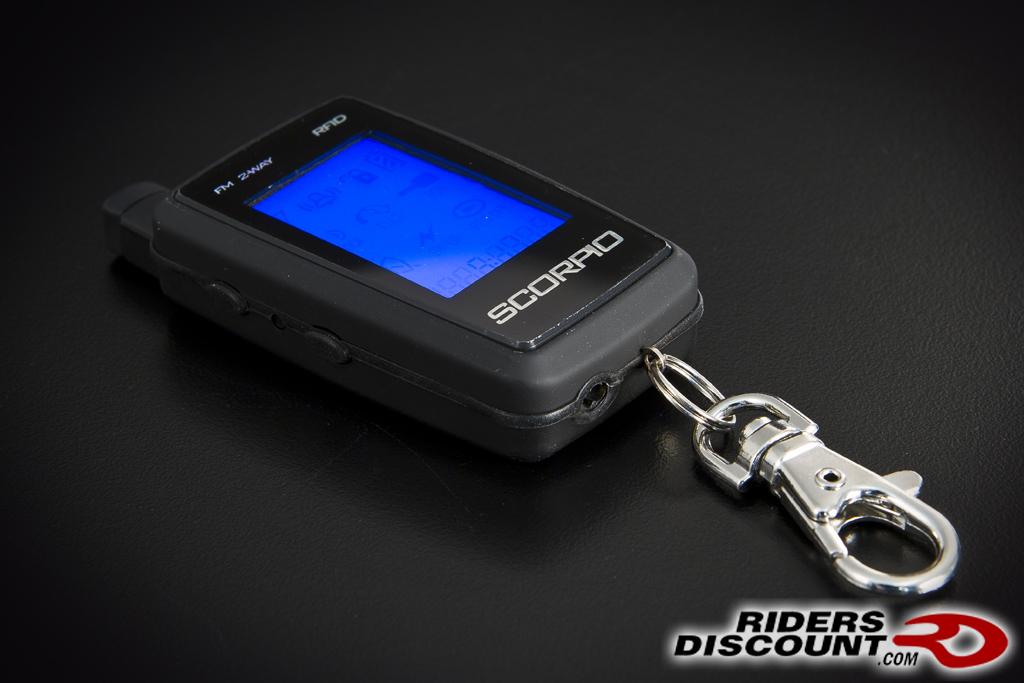 Factory style plugs allow for easy installation and it's in a small enough package to easily fit in the tail section of your motorcycle.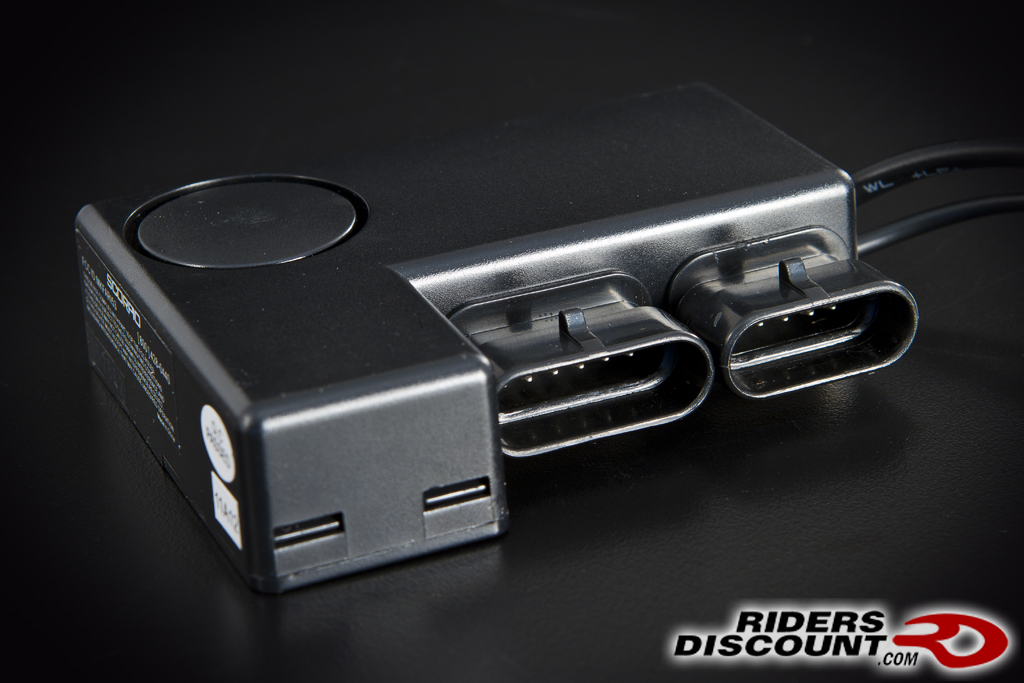 From left to right there is the generic connection kit, accessory harness, and main wiring harness.
Ask about the optional factory harness kit for a completely plug-n-play installation.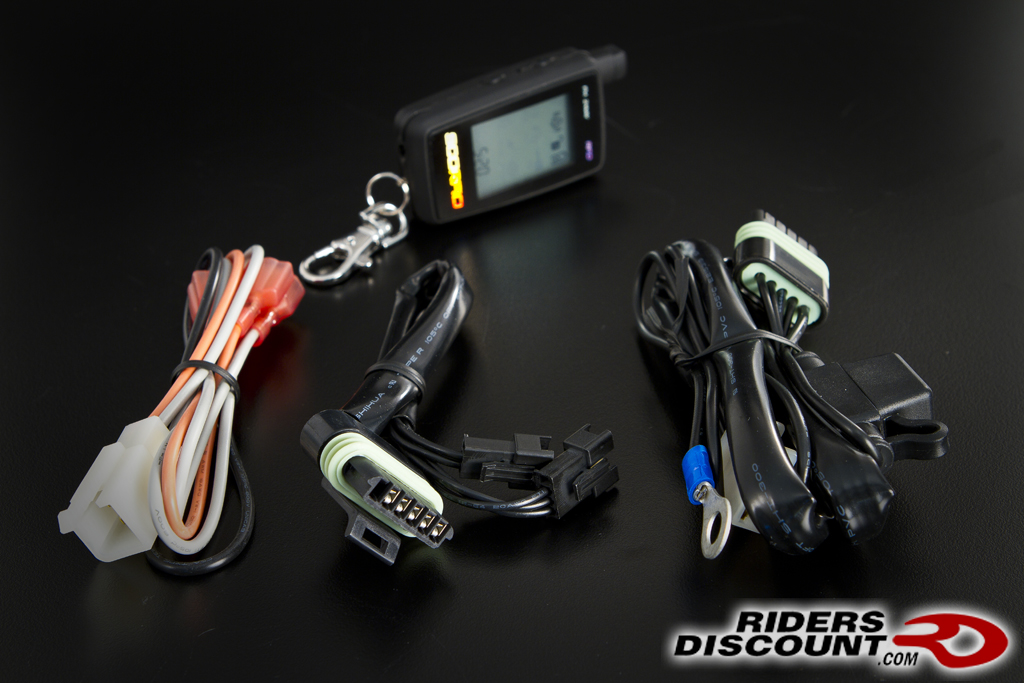 Here we have the perimeter sensor in the foreground and ignition disabler in the background are included on the i900R. The perimeter sensor uses high frequency microwave technology to detect mass density movement around your motorcycle. The dial on the perimeter sensor allows you to adjust these sensitivity levels. The ignition disabler does exactly what it's name says, this will disable the ignition if someone starts your bike, even with the key, without the Scorpio fob nearby.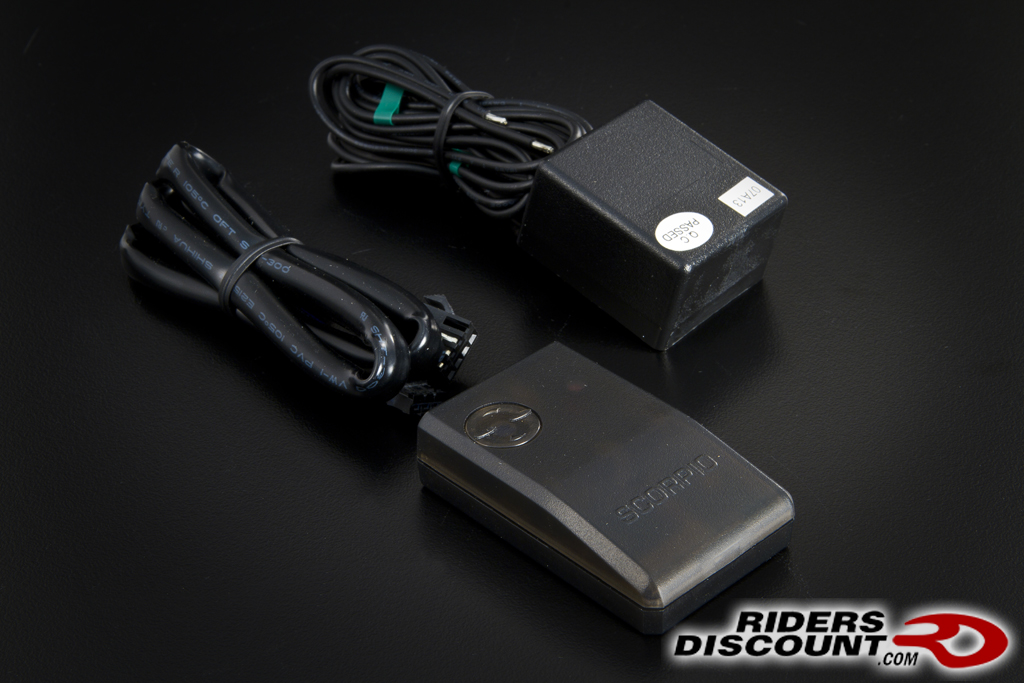 Also available as an option is a backup battery. This provides the system the ability to transmit information and activate the siren if power is cut from the main harness.
This is not yet listed on our website so be sure to call
Brad
at 866.931.6644 ext.
810
if you would like to place an order or have anymore questions. Is email more convenient? Send us a message through the forum or write to us at FORUM at RIDERSDISCOUNT dot COM, and we'll get back to you right away!