All new from Sena is the Sena 3S communication system that is available with either a boom or wired microphone depending on your helmet style. Featuring Bluetooth 3.0 technology, this unibody design is easy to install and offers all the features you want in a motorcycle communication system, at an affordable price point. The 3S allows you to communicate with another comm system, connect to your Bluetooth phone or GPS, listen to music, and control the device with voice prompts. A two year limited warranty is included with your purchase offering you total peace of mind.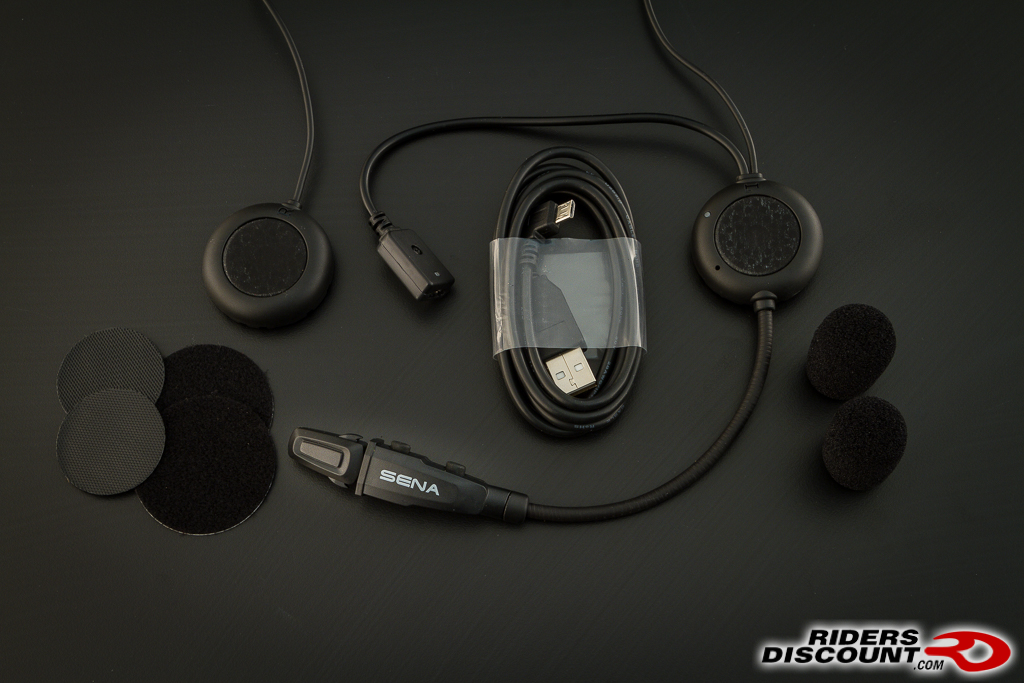 Not yet listed on our website, the 3S is available to order by contacting
Brad
at 866.931.6644 ext.
810
. Is email more convenient? Send us a message through this forum or write to us at FORUM at RIDERSDISCOUNT dot COM, and we'll get back to you right away!
With Bluetooth 3.0 technology, the Sena 3S connects to your phone and/or GPS so you can wirelessly make phone calls, listen to music in stereo, or hear GPS audio instructions. Most importantly, you can communicate with another motorcyclist or passenger via the intercom system. The Sena 3S has a range of 220 yards (200 meters) with clear line of sight.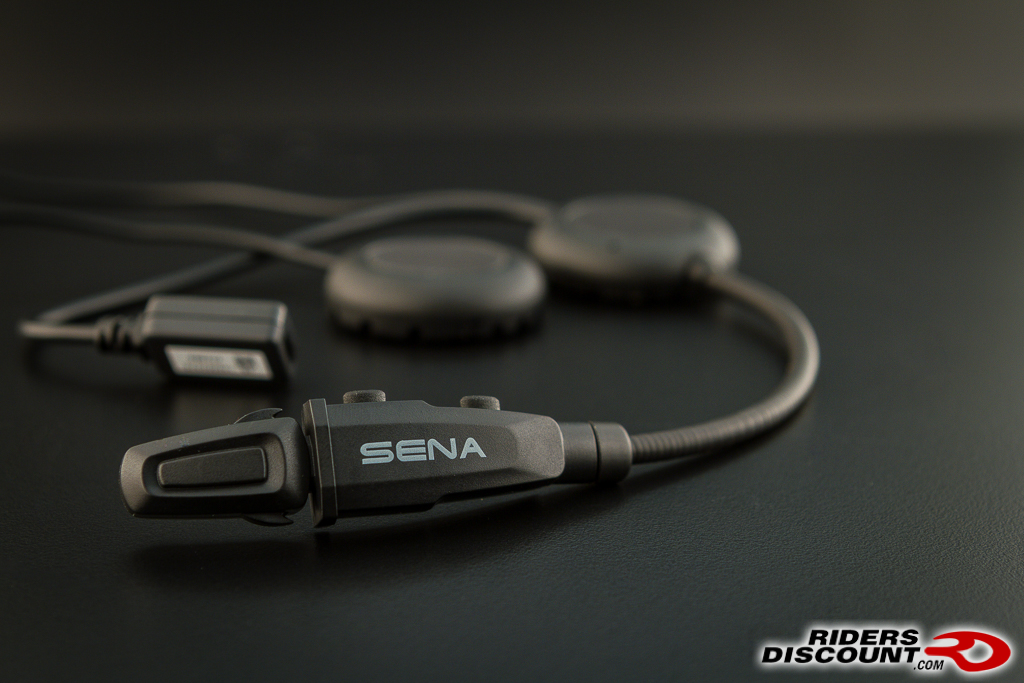 The Sena 3S is incredibly easy to install and setup thanks to its unibody design. Using the included velcro pads, simply remove the cheek pads, place the 3S headset behind the cheek pads, route the charging port to the back behind the comfort liner, reinstall the cheek pads and you're done! Pairing
With the 3S, there are only two buttons. The intuitive two-button interface is located on a control panel for the wired mic unit, or on the boom itself as pictured here. The buttons are responsive and able to be used with gloves on. A wired mic unit is recommended for full face helmets, the boom mic is recommended for 3/4 or modular helmets.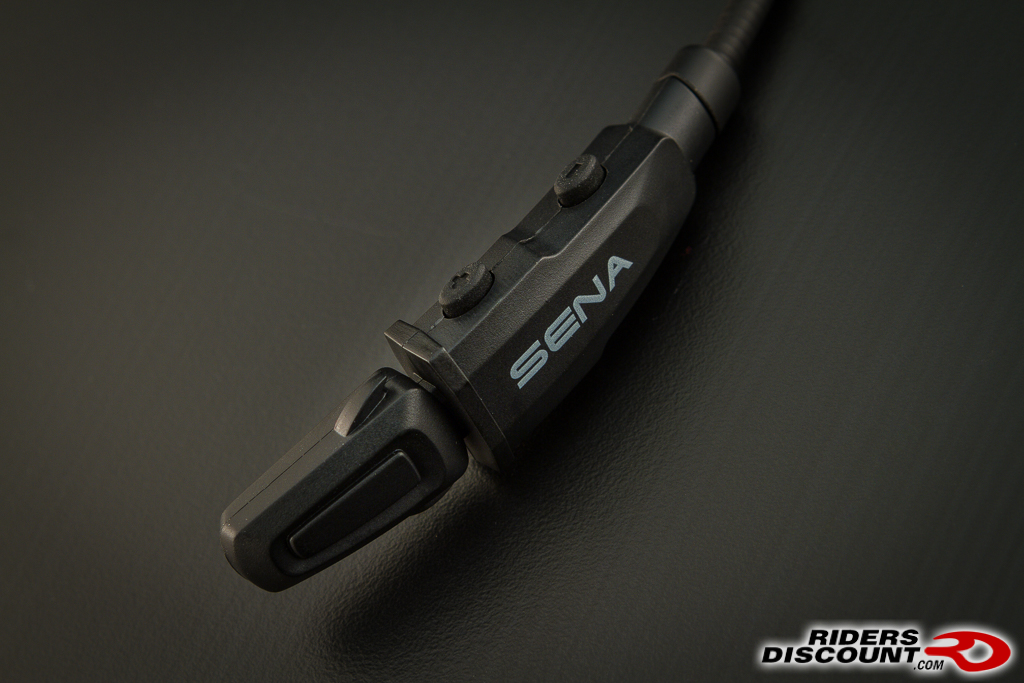 We noticed the audio quality is very good on the 3S. Just like the more expensive Sena systems, the 3S offers crystal clear, natural sounding audio, and is integrated with an audio booster to overcome noisy environments. A noise reduction mechanism is also built into the headset giving you crystal clear communication with your riding partner.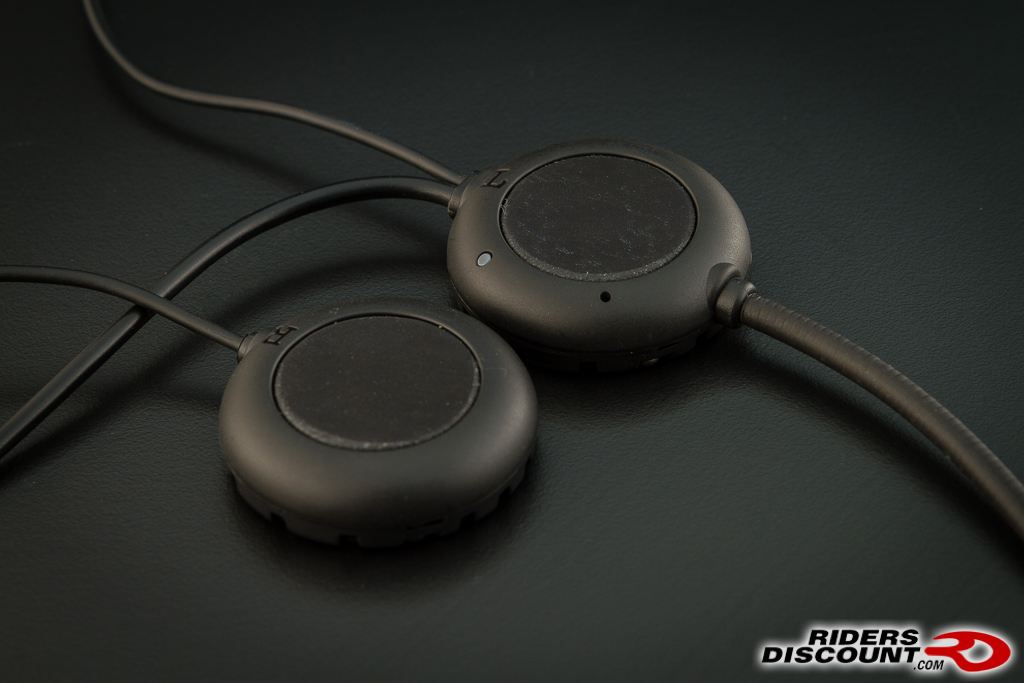 Interested? Give our expert sales staff a call at 866.931.6644 to place your order today!