As we've mentioned in previous posts about Speed & Strength products, the brand is extremely good at bringing out riding gear that provides a great amount of value. The SS1300 Rage with the Machine is a helmet that exemplifies this by providing DOT/ECE certified safety, comfort, and quality for under $100 and is available from Riders Discount today.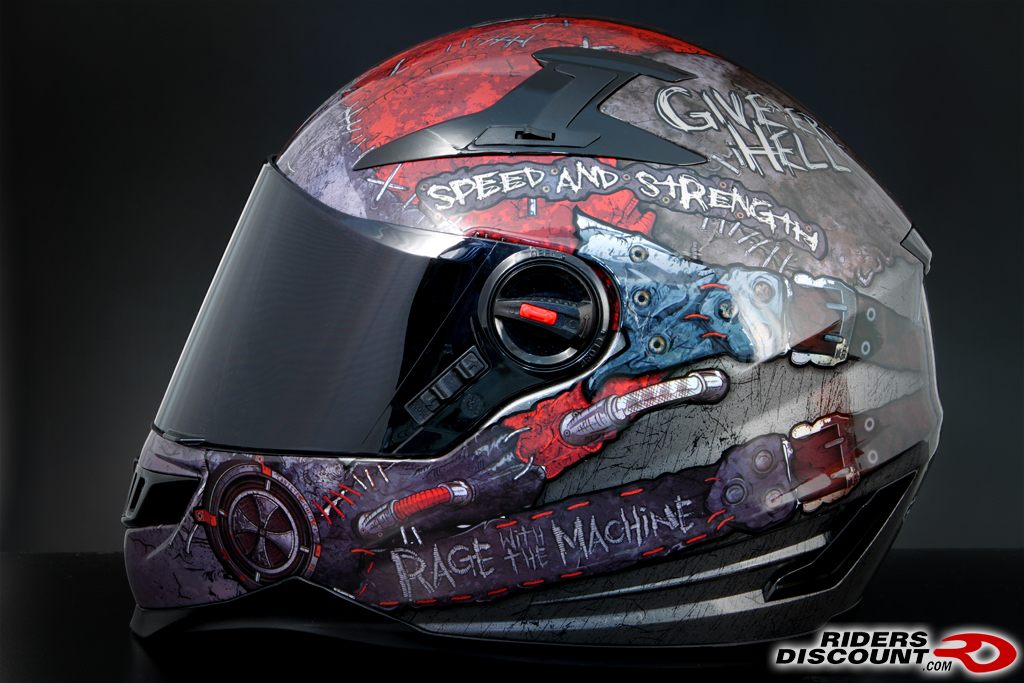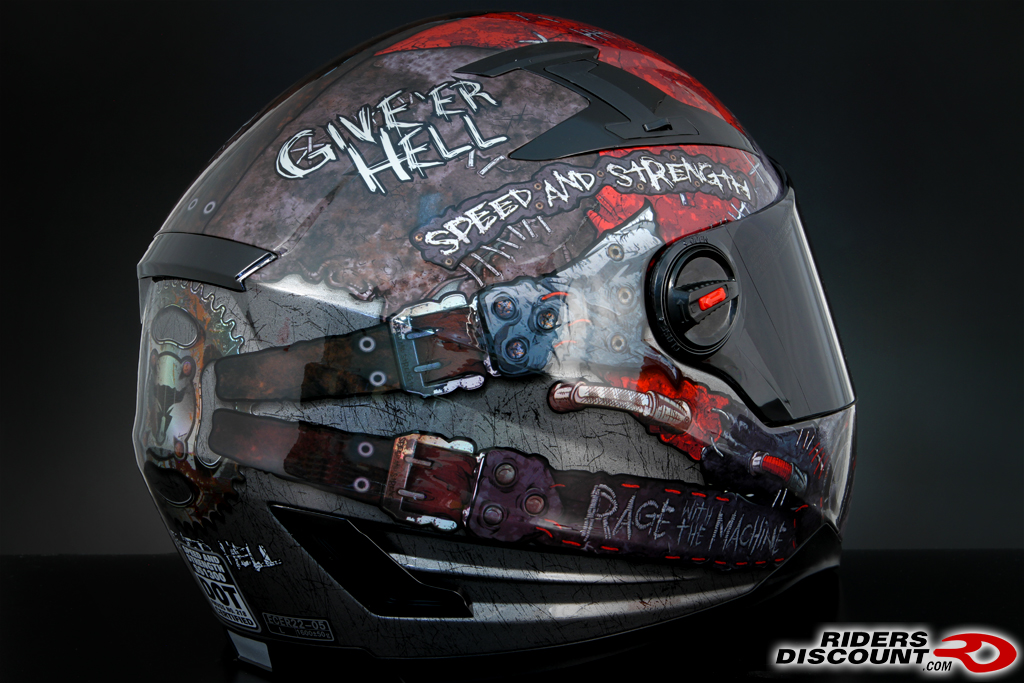 The Speed and Strength SS1300 helmet uses their lightweight Thermo-Poly Alloy shell, which is aerodynamically shaped to quietly cut through the air and prevent lifting at speed. It also channels air into the Airstrike ventilation system through two vents on top of the head and one below the face shield; all of which are fully adjustable. Any air that enters the helmet needs a place to go, so exhaust vents have been strategically placed at the rear. They use the area of low pressure that forms behind the helmet while you are in motion to pull warm, moist air away from your head. No matter how effective the ventilation is, the unfortunate truth is that everyone sweats and this can build up. Speed & Strength uses their Cool Core liner to help keep things fresh when this inevitability becomes an issue. The plush lining wicks moisture away from your scalp in order to keep you dry and can be washed when necessary.

If you are riding on a budget and need a safe helmet that doesn't sacrifice much in the way of features, you will want to consider the Speed & Strength SS1300. Interested in this, or any other Speed & Strength helmet? You can get in touch with Brad or more information, expert sizing advice, and to place an order. He can be reached through this forum or by calling 866.931.6644 ext. 810. If email is more convenient, feel free to send those to FORUM at RIDERSDISCOUNT dot com and we'll get back to you right away!

The Speed & Strength SS1300 Rage with the Machine helmet is available in Black/Blue or Black/Red.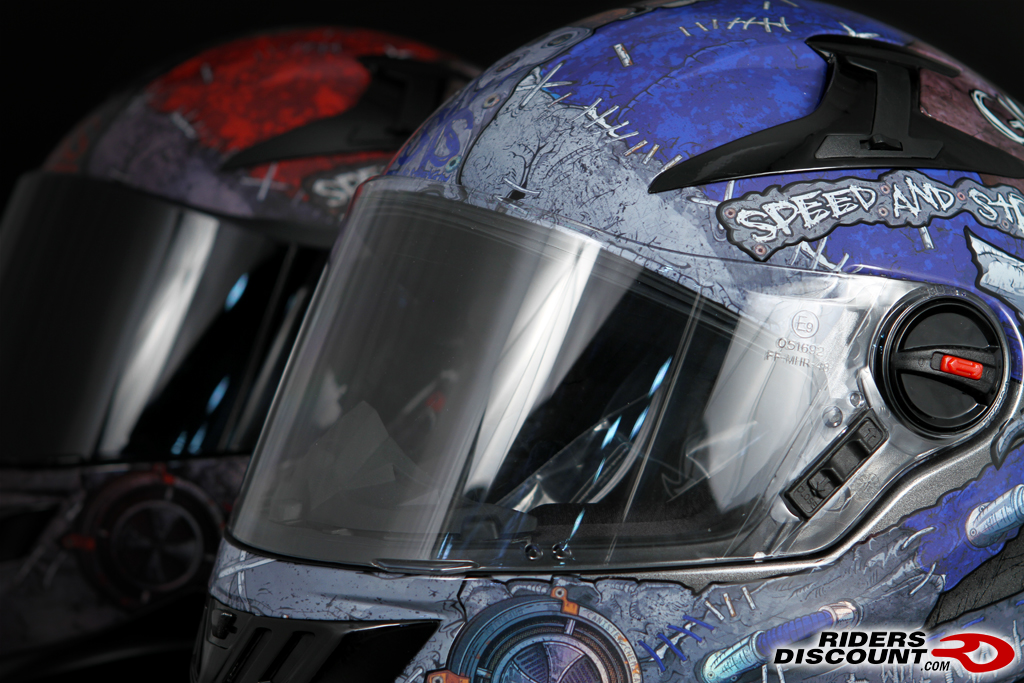 Two large upper vents and one below the face shield bring fresh air into the helmet.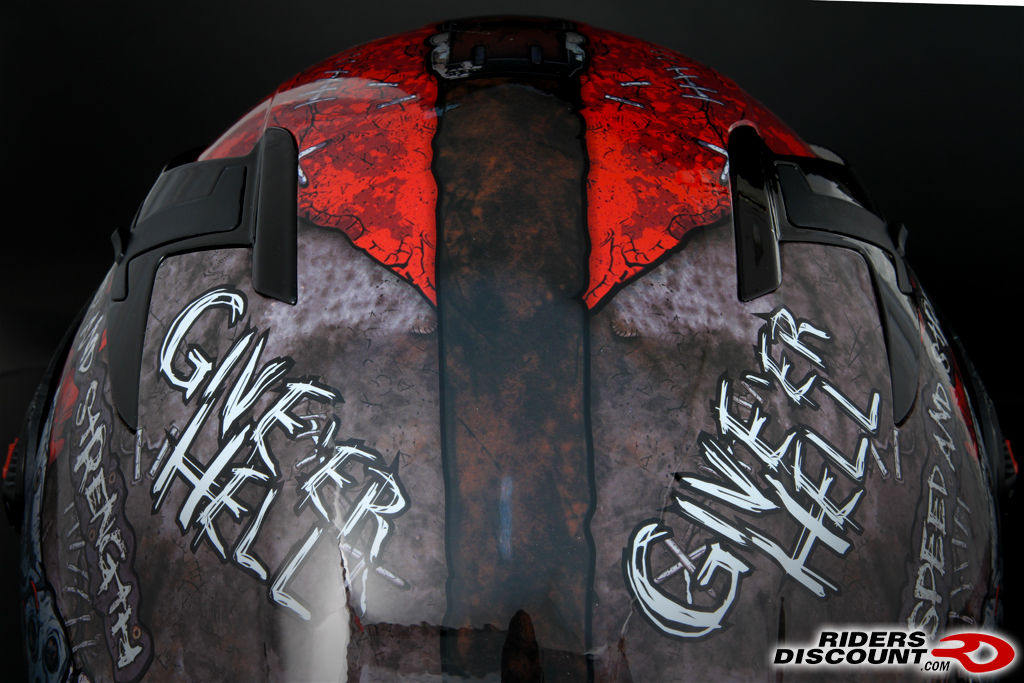 See less
See more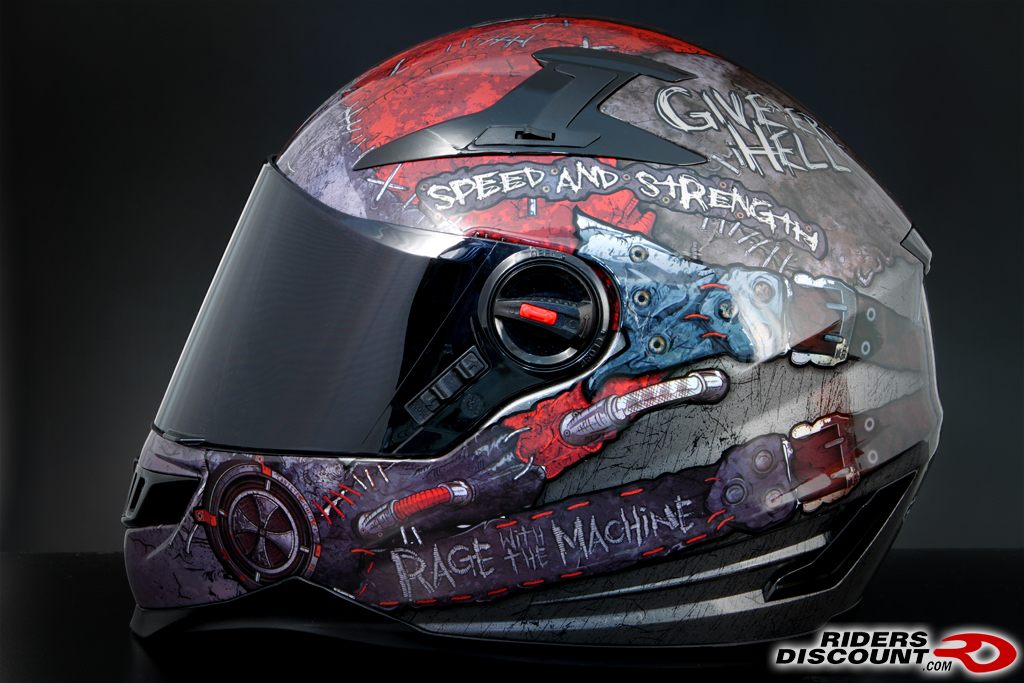 4
This is an older thread, you may not receive a response, and could be reviving an old thread. Please consider creating a new thread.