Discussion Starter
•
#1
•
Got another one for ya.
So the SuperSeer Helmet Corporation brought another little challenge my way. This time they presented this picture of their customer's '03 Dyna to me with simple instructions... make a helmet to match it.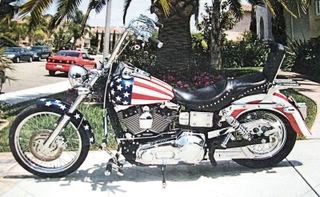 Pretty cool looking scoot, and no doubt inspired by EasyRider. I accepted the challenge to make a helmet to match it. I used all Harley Motorcompany lacquer paints for this one, Arctic White (98603 GY), Scarlett Red (98603 LZ), and Metallic Blue (98603 HG). I used vinyl masking film to lay out the stars, and 3M blue fineline for the stripes. Guide marks were made by a Stabilo pencil which basically vanish after a quick wipe down before spraying. Here's how it turned out: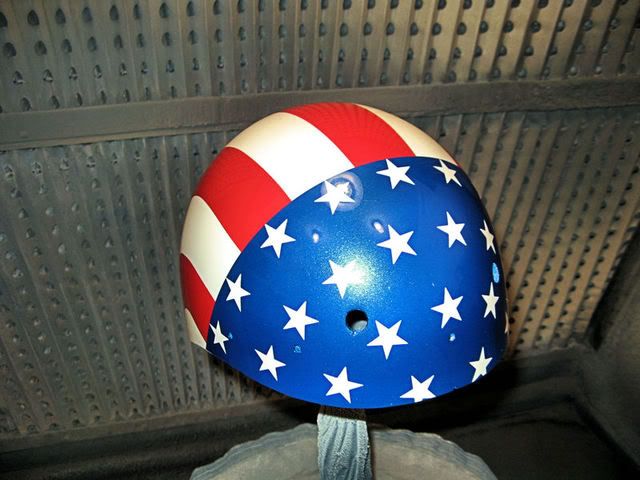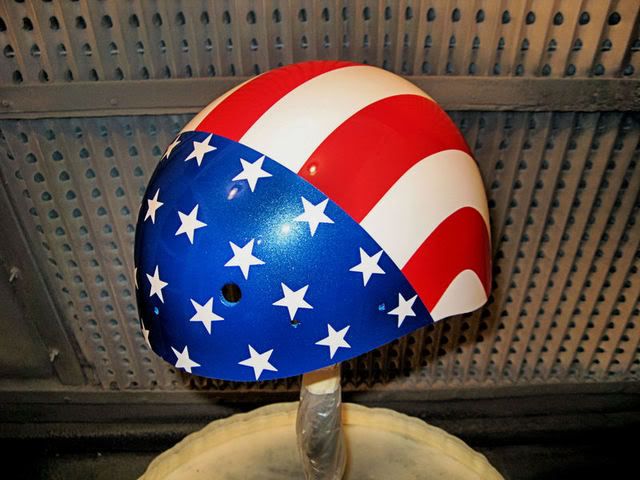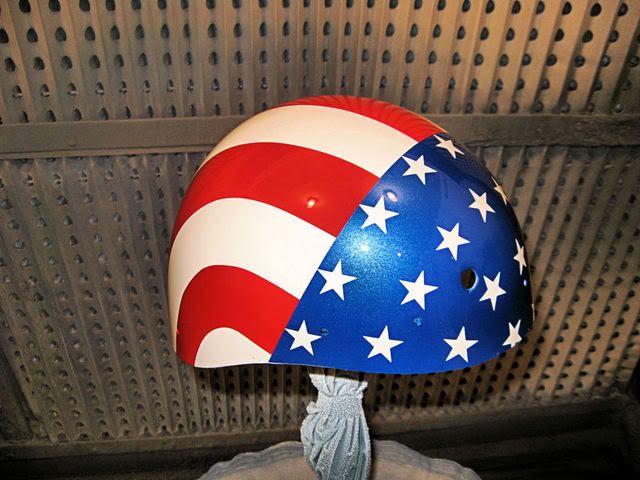 I applied two coats of clear so the finished result is a helmet that is smooth as glass. Here's a couple of the assembled pics: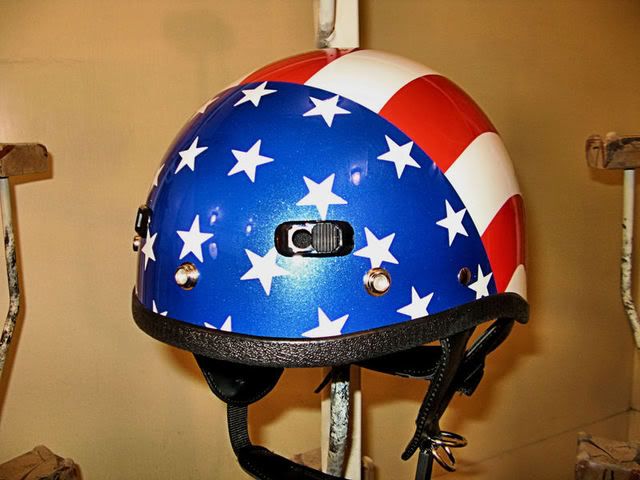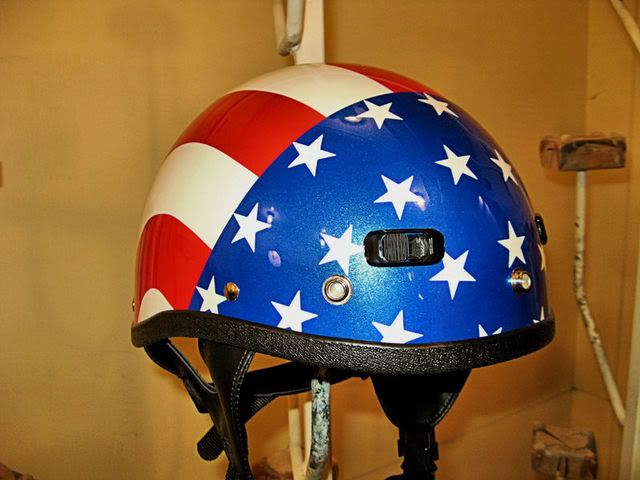 I'm told their customer really likes his new helmet and is planning on a multi-state tour this Spring time. Thanks for checking this out, enjoy the pics and more to come soon so stay tuned!
Badger